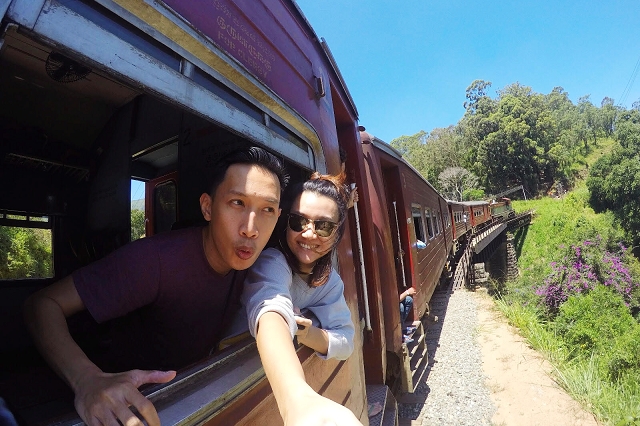 Fat Starfish is a Travel + Lifestyle blog founded by Shahrom and Ann Martijn from Singapore.
What is a Fat Starfish?
According to Urbandictionary.com, A Fat Starfish is a person, who after an extremely long day relaxes by lying about doing nothing for an extended amount of time. Resembling a Fat Starfish. And that is what we plan to do on all our travels. 🙂
Ann is an educational therapist who does an intervention for children with special needs and Dyslexia. She is married to her teenage love, Shahrom. She has a fulfilling full time "9-5" job but is constantly looking for ways to do nothing for an extended amount of time, (she lazes around a lot during the school vacation). And of course, bugging Shahrom at the end of the school term to take her to see the wonderful world; (well that's what she always say).
Shahrom runs two photography companies. Flashpixs Photography and Avvrtti. Flashpixs is his first commercial venture in the photographic business while Avvrtti is more of a personal and fine art photography business. He loves travelling as much as photography and he is always searching for the perfect job to combine the two. He has been running the businesses for more than 10 years. While it is a sustainable career, his mum is constantly nagging him to get a full-time job. He wonders what his mum has to say when he tells her about his new project. Embarking on a new career as a travel and lifestyle blogger!
We intend to travel and see the world full time and tell stories to our grandkids when we are old. But that day has not arrived yet.
We are also constantly on the lookout for contributors/writers for our website. If you think you fit the bill, drop us a line at our contact page.