Australia: Melbourne, We love you…
I spent 3 years of my youth in Melbourne, as I completed my undergraduate studies there. The 3 years of my life in Melbourne wasn't always smooth sailing but it has indeed toughen me up as an individual. Despite its bittersweet experiences and erratic weather, Melbourne will always have special place in my heart.
We are very connected with Melbourne as we have friends and families over. Visiting Melbourne almost every year has been our routine and it never gets dull. With the recent Dreamliner plane by Flyscoot has even made long flight to Melbourne less painful. 🙂
Melbourne is the second largest city and is located at the southern eastern part of Australia. It is known for its diversity of landscape from the mountains, to the coastal beaches and even the countryside. I used to study in Gippsland for a year and I loved the peace and serenity of the countryside. Aside from its diverse landscape, Melbourne is also known for its unpredictable weather. As the locals always say it "4 seasons in a day."
So if you decide to visit Melbourne in winter (June), pack thermal wear and thick jacket to keep you warm. Shahrom and I mostly spend our time in Melbourne during winter as we get to see the snow capped mountains, indulge in long drives and enjoy all the warm hearty food. If you love art, Melbourne is well known for its art culture. Interesting architectures, art festivals, bars, hipster cafes, graffiti alleys and installations can be found, (a sure Instagram worthy moment can be captured).
Mount Baw Baw
Mount Baw Baw is a mountain of the Great Dividing Range, located in Victoria, Australia. It is a great place to unwind and enjoy the snow capped mountains during winter. As Shahrom and I are suckers for nature, we try to incorporate at least one landscape sight seeing in our trip. So if you would like to escape from the hustle and bustle of city life, head up to the mountains and immerse yourself in the cold. If driving takes a toll on you, there's accommodation up in Mount Baw Baw to stay.
Directions: Mount Baw Baw is about 3 hours drive from Melbourne city. To get there, is pretty straight forward. Just hook your GPS or Google Maps on and it will show you the way.
Tip: Leave early about 7am to avoid congestion especially during the snow season
Tip: Check the snow camera of the resort to see if it's worth making a trip.
Puffing Billy
The Puffing Billy railway is a famous family attraction. We went on our Trans-Mongolian train ride, we thought we should give Puffing Billy a try. The trains were preserved for more than 50 years and it is very well maintained. Shahrom and I were so excited, as we are able to sit on the window ledge, stretching our legs out long. We felt like kids all over again.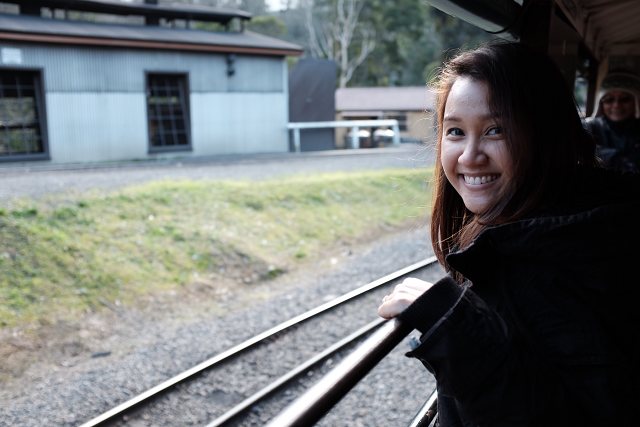 There are stations where passengers are allowed to alight and have a picnic or enjoy nature. Puffing Billy will commence its journey from Belgrave Station and end at Gembrook Station. Shahrom and I alighted at Lakeside Station where we have a picnic and hire a paddle boat to spend our time. Picnic shelters are located throughout the park but don't forget to clean up after using.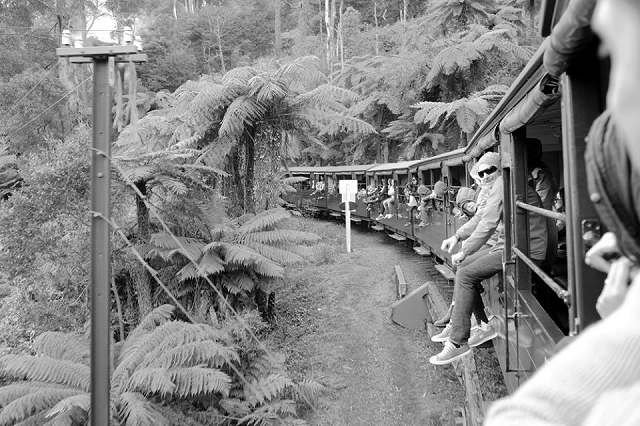 Having a hot drink is a must during winter so walk down to the station kiosk to buy snacks, food and beverages.
Tip: Pre-purchase your tickets to avoid disappointment.
Tip: Pack light food for picnic and mat.
Salmon fishing
Out of curiosity I wanted to try fishing and Shahrom brought me to Buxton Trout and Salmon Farm. It was an enriching experience for me as an amateur. The thrill when the fish bites the bait was truly out of this world. I got hooked by it and kept wanting to catch more, but it came with a price. 🙂
There are a variety of ponds which you can choose from. The fishes are separated by their weight and if you're feeling like a professional, there's a challenge pond- lightly stocked. No matter which pond you choose, it is guaranteed by the owner that you will catch something. After which you can freshly BBQ your catch at the site itself with no extra cost. This is a definite holiday spot for us to return.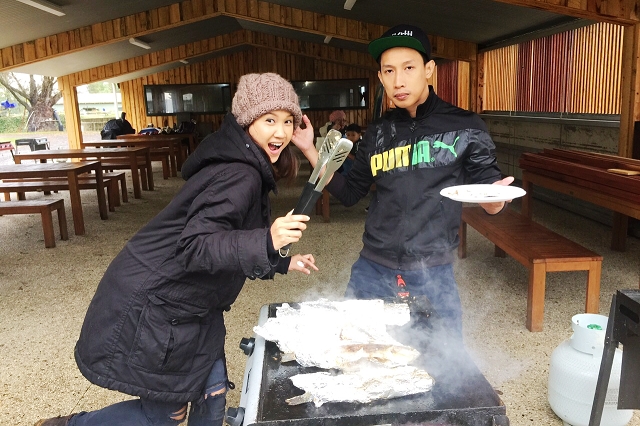 Admission fee: $7 for adults, $4 (child under 5 years). Inclusive of rods,buckets and baits.
Here's the price of the catch:
Rainbow Trout $17.90/kg
Atlantic Salmon: $26.00/kg
Tip: Pack your picnic necessities, cooking utensils, cutlery and sauces. There are no supermarket nearby.
Brighton Beach
Known for its colourful sheds along the beach, Brighton Beach is the place to go. It is located at Port Phillip Bay, these bathing boxes has become an iconic destination for photo shoots. So get your cameras ready and snap away.
Address:
Brighton Bathing Boxes
Dendy Street Beach, Dendy Street and the Esplanade, Brighton, Victoria, 3186
Werribee Open Range Zoo
One reason that attracted me to the zoo was the gorilla. I am an avid lover of gorillas because they are such majestic and lovable animals despite of their size. Werribee Zoo has one of the largest gorilla exhibits in the world. At 6,000 square meters the exhibit allows Motoba (a silverback) and his sons to roam around the space like they would in the wild.
There are several trails in this zoo, start your day early to cover all of it. We started our tour from the Safari Station. The safari buses is a complimentary ride and it will transport you to the savannah grassland where you can learn more about the animals including the endangered species.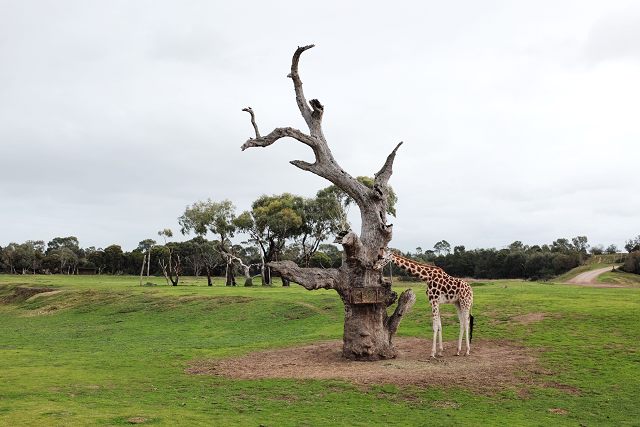 Flinders Station
"Meet me under the clocks", is one of common phrase for locals to use as a meeting point. Flinders Station is a massive building which you can never miss. It is at the corner of Flinders and Swanston street in Melbourne City. It is opened in 1910 with the influence of French Renaissance architecture and the oldest Australia's train station. This railway station serves the entire metropolitan train network.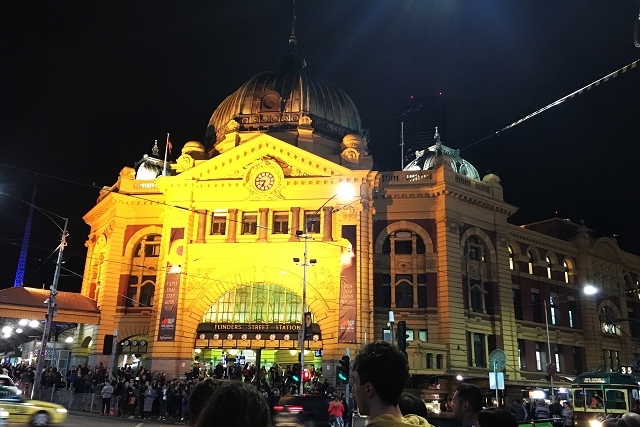 Melbourne is not all about hipsters cafe, the art scenes and twelve apostles. It has a lot of activities for both young and old. So gather some time and explore the untouched side of Victoria, she has a lot to offer.
"Victoria – The Place to be" 🙂
Please follow and like us: