Bali – For the first time traveller
I have travelled to Bali countless times (during my bachelor days) mainly for the beaches, scuba diving and to unwind. I have a soft spot for Bali.
Bali is a tropical Indonesian island which attracts millions of tourists every year. The one person who have never been to Bali is Ann. So when Ann requested me to bring her there, I gladly obliged. We book our flights via Jetstar and off we went.
We also have a friend, Made who owns a travel agency, Bali Happy Tour who crafted a tour for the first timer Ann to experience as much as Bali as possible.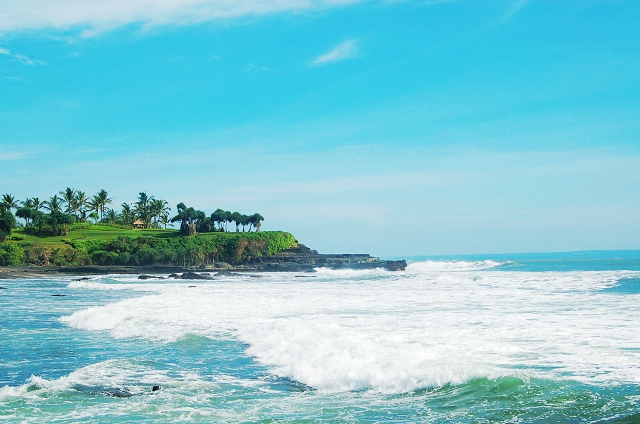 When we landed in Denpasar, we took a cab straight to our guest house, Ronta Bungalows in Kuta which we already pre booked. Hotels and guesthouses can be fully booked during peak season. Book early.
Tip: Bali is busy all year round, however the High season is during the months of July and August and especially Holidays such as Christmas & New Year.
Tip: Avoid the "freelance" taxi drivers. Book a taxi at the airport counter instead.
Ronta Bungalows
I love Ronta Bungalows for the accessibility to the beach, restaurants and activities you can find in Kuta. It is a great starting point for a first timer. The rooms are comfy and over the years they have renovated and even added a pool!
The other reason, is for a great food stall which I frequent daily. Every time I stay at Ronta, I always have my meals at a "coffee-shop" called Warung Indonesia that sells delicious food! The bonus is that, the location of the warung  is just beside the guesthouse! It is one of the worst best kept secret in Kuta for cheap and good food!
Address: Ronta Bungalows 
Jalan Legian, Poppies Lane 2, Gg. Ronta, 80361 Kuta, Indonesia
Warung Indonesia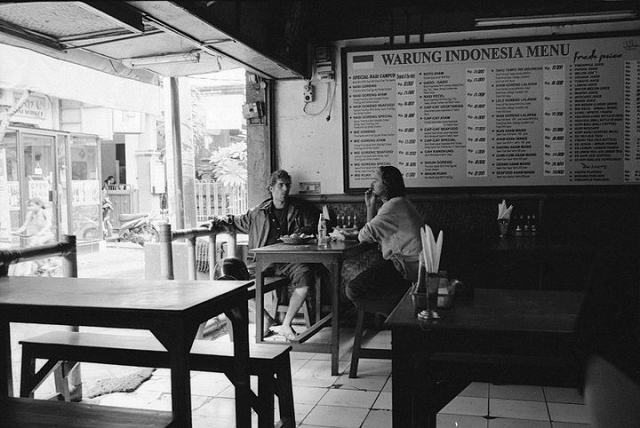 Warung Indonesia serves fresh, delicious and cheap food in Kuta. This is probably one of the places in Kuta where you can get authentic Indonesian food without getting rip off just for being a foreigner. The prices are cheap and the food is just yummy.
The stall is also constantly filled with foreigners and locals alike. I can have 3 meals a day here and not get bored of their food. Ann eats their nasi goreng special for every meal!
Address: Jl. Poppies Lane II, Gg. Ronta, Kuta, Bali, Indonesia
Kuta 80361
Kuta Beach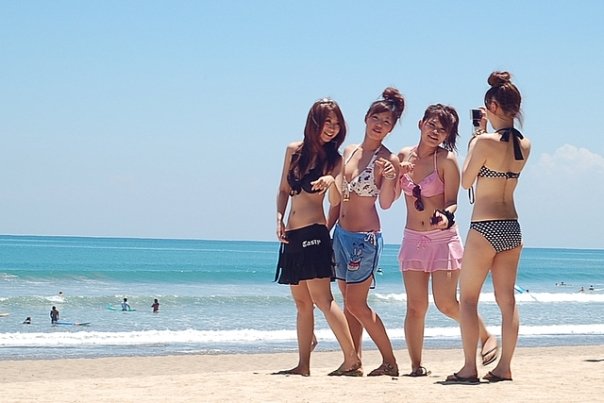 Kuta Beach is the most popular and densely populated beach in Bali that it can overwhelm the first timer. There are tons of activities to do here. The beach is also a popular surfing spot. We did a little surfing here. Best of all it is also a spot for people watching while the day passes by.
Coffee Tasting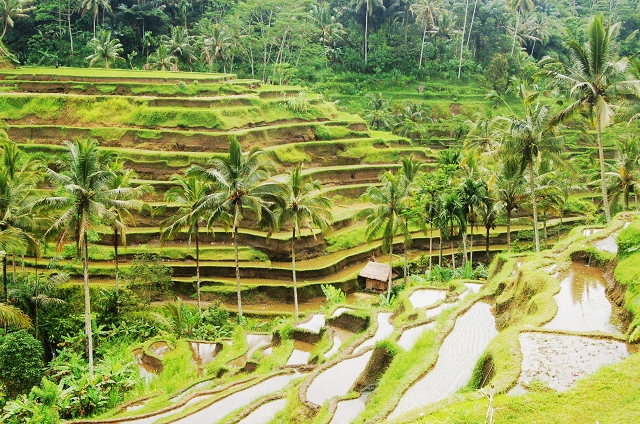 On our first day of the trip, we passed by scenic rice terraces while on the way to Kintamani. This is one Instagram worthy spot not to be missed.
Our driver then brought us to a coffee plantation called Wedang Sari. It is famous for Kopi Luwak or better known as poop coffee which derives from the coffee beans that have been digested by civet cats.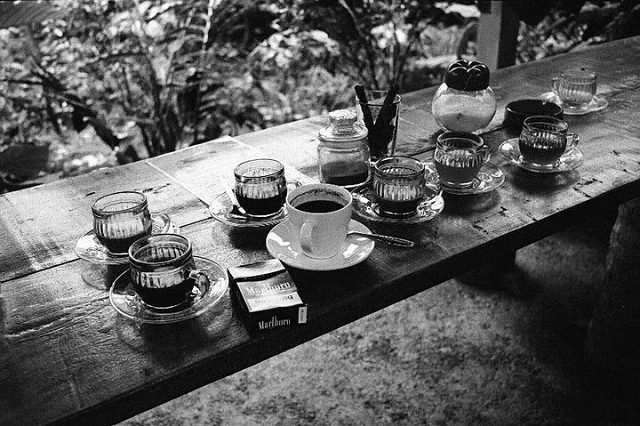 It is a recommended place to experience if you love your coffee.
Address: Wedang Sari, Ds Sekaan, Kec Kintamani, Bangli, Bali, Indonesia
Kintamani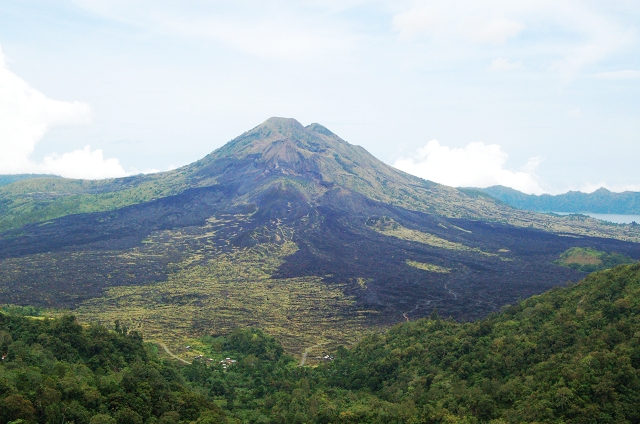 We reached Kintamani just in time for lunch. Our driver stopped us at a restaurant with a view of the Mount Batur, an active volcano located at the centre of two concentric calderas north west of Mount Agung. We enjoyed our meals and the postcard perfect view .
Tanah Lot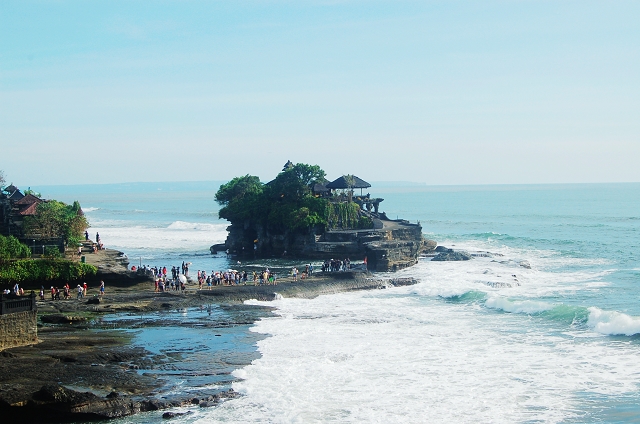 One of the highlight of this trip was to Tanah Lot. As you can see the temple seems to be floating on the sea. Our driver wasn't sure if the tide was low enough for us to walk to the temple but we were lucky that day! When we arrived, the tide was low and we managed to walk to the temple and have a closer view.
Uluwatu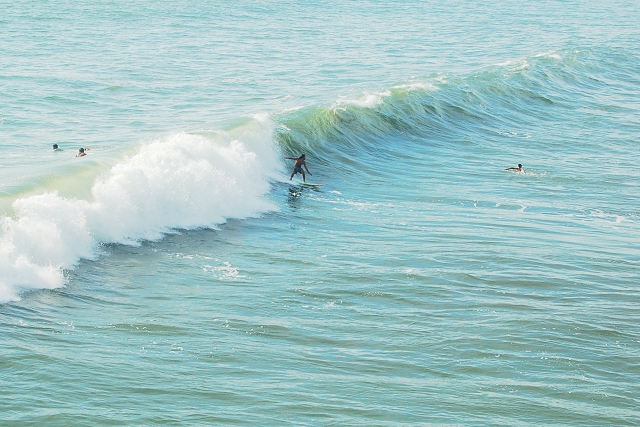 Our driver suggested we head to Uluwatu to watch the Kecak dance. However, before this trip, I learnt that the Kecak was not originally Balinese but was created by a German painter and musician Walter Spies in the 1930s.
We decided to give it a pass and instead watched some surfers catch some waves at a nearby beach.
Jimbaran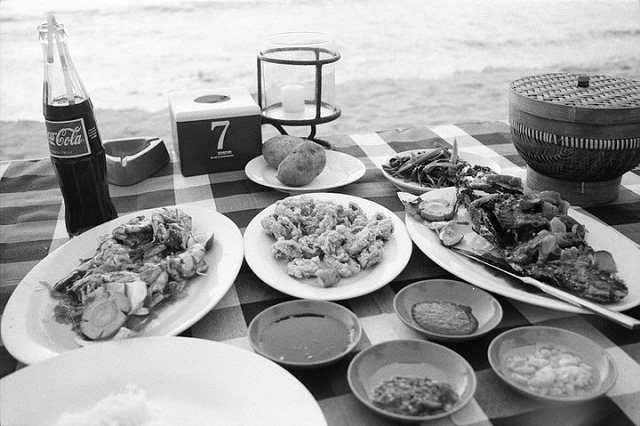 We ended our tour with a trip to Jimbaran, Bali's southwestern coast. The place is littered with seafood restaurants popular with tourists in the evenings. Although the food was not fantastic, the view of the sunset is an unforgettable experience especially with great company.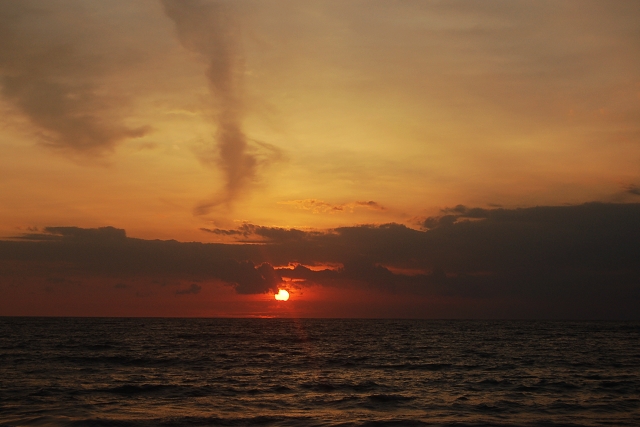 Bali is a great travel destination for me. I love this place but it can be overwhelming for a first timer. But I managed to make Ann love this place that we are already planning a next trip here.
We would definitely be back here again. We will keep you posted!
Till next time.
Please follow and like us: