Bangkok – Street Photography Workshop with 8 Renown Masters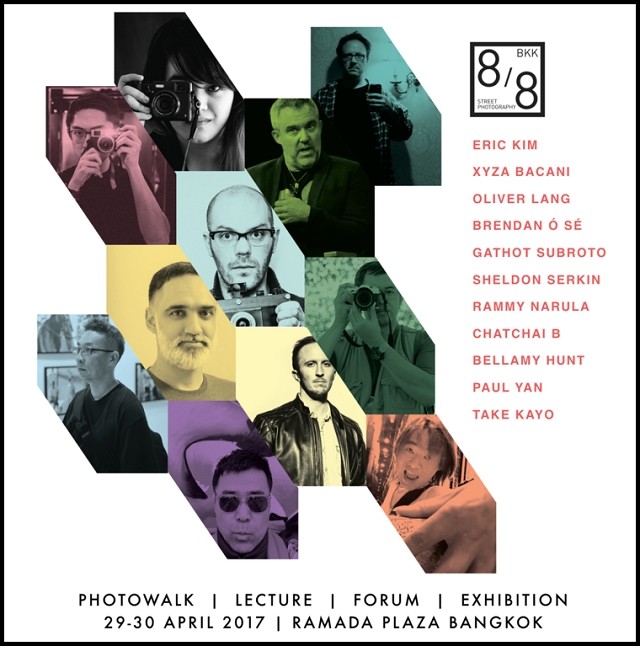 I was browsing through my Facebook when a friend of mine tagged me to a photo above. 8 renown street photography masters will be in Bangkok this coming April to give a workshop organised by Monogram Asia!
According to the organiser's website:
"Monogram Asia's Inaugural 8X8 Street Photography workshop is happening in Bangkok, Thailand. This annual workshop is aimed to promote and develop a photographer's visual style in storytelling via the sharing of ideas and on-the street experiences. 8X8 event will feature 8 modern masters of the street photography genre exploring the vibrant cities in Asia starting with Bangkok in 2017."
The workshop will be on 29-30 April 2017 at Ramada Plaza Bangkok. It features most of my favourite street photographers and this workshop is definitely a not to be missed event if you are into street photography like I do.
The Photowalk is a first come, first served basis & inclusive of the 2 Day Lecture costs SGD575. For more info you can check out the website Here.
I definitely try to find the time for this workshop if I can make Ann let me go to Bangkok without bringing her along. (because it is a school teaching term for her) 😛
Please follow and like us: