Brunch at VXX Co-operative
As usual, Mondays are Ann off days from work and we decided to head to Little India. Ann wanted to get a Punjabi suit done from the cloth she bought from our Amritsar trip last year. I decided to bring along my camera to shoot some street photography. 
We got hungry awhile later and decided to check out a new cafe a few blocks down little India in Foch Road called VXX Co-operative. 
VXX Co-operative is a coffee bar, with an unerring focus on quality, from the curated list of roasted coffees sourced to the simple, fresh and seasonal food menu. Founded by Joy and Aslam, 2 coffee professionals who are, in their own words, "consumers as much as industry insiders", VXX Co-operative is an interpretation of the collective efforts of various international industry leaders (in coffee, food, service, design, etc), culminating in a quality- and service-focused space.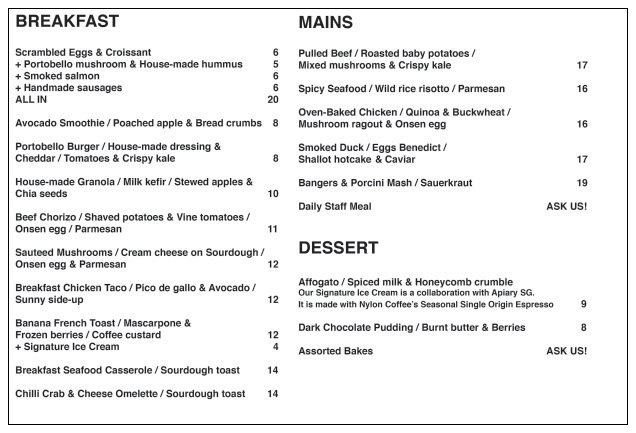 As we entered the quaint shop-house, we were greeted with grill steel gates from another era as well as mosaic styled tiles. Ann was in love with the decor that she wants the grill steel gates for our upcoming new home. But that will be another story for another day.
Both of us went for the Scrambled Eggs & Croissant ALL IN which includes portobello mushroom drizzled with house-made hummus, smoked salmon and handmade sausages. We really love the buttery, layered croissant with the scrambled eggs and the rest of the dish really complements everything together. It was a very hearty meal.
We then ordered the Dark Chocolate Pudding with Burnt Butter & Berries for dessert. Don't be deceived by this small looking pudding. It is really really rich and great for sharing. The jelakness of the super rich chocolate is countered by the Burnt Butter as well as the sourish berries.
We wanted to order coffee but both of us were already very full from the main course and dessert. After we left and met some friends, we were informed that VXX Co-operative serves one of the best Butterscotch Hot Chocolate in town and we didn't try it!
Best of all the menu changes every 3-4 months. Now we have 2 other reasons to come here again. Anyone wants to accompany us?
VXX Cooperative
20 Foch Rd, Singapore 209261
Tel: +65 8720 0093
*Permanently Closed*
Please follow and like us: