It's the year end again, so it is time to bug Shahrom to go on a holiday. I always try to make a point to maximize my time during the school holidays as to justify my hard work during the school term. 😛 Also, a lot of our friends have visited Hong Kong and gave us all good reviews about it. After much discussion with Shahrom, we decided to give Hong Kong a visit over the Christmas week. Since it is winter in Hong Kong, I am definitely excited to celebrate a wintry Christmas.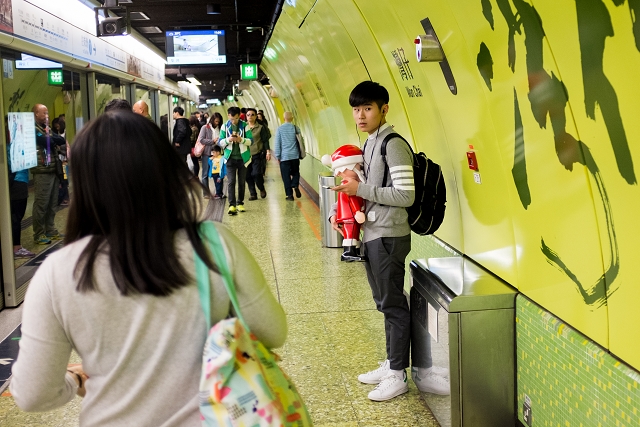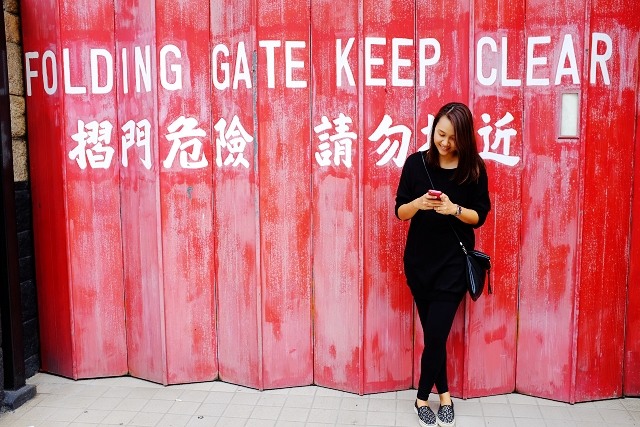 We flew via TigerAir. As always, TigerAir is our go to budget airline carrier for short distance travel. The price is affordable and it is a fuss free airline.
We took a noon flight and arrived in Hong Kong in the evening. The moment we landed, Shahrom and I got ourselves a SIM card to help us navigate around Hong Kong. The process to purchase the SIM card is very straight-forward.
Tip: Use the public transport to commute around the island. It's fast and convenient.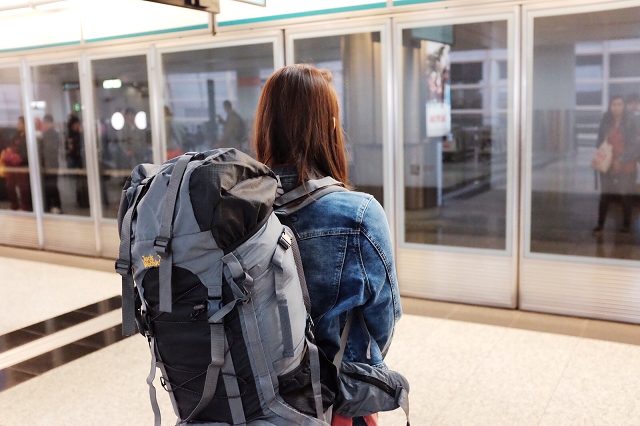 Chungking Mansions
As we are a big fan of Wong Kar Wai- a Hong Kong film-maker, I co-incidentally booked a guesthouse in Chungking Mansions. Shahrom got all excited as he loves Wong's film, Chungking Express. This building has rich history since the 80s-both good and bad. Now it currently has 80 low cost accommodations, offices, money changers and restaurants.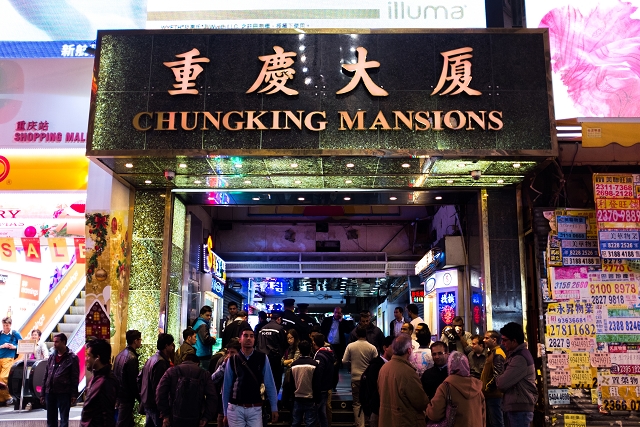 Excitement and history aside, we were searching for our guesthouse, Apple Hostel.
Tip: Chungking is a complex building. Be sure to look at the address properly, block and level.
Tip: Don't expect space for your accommodation.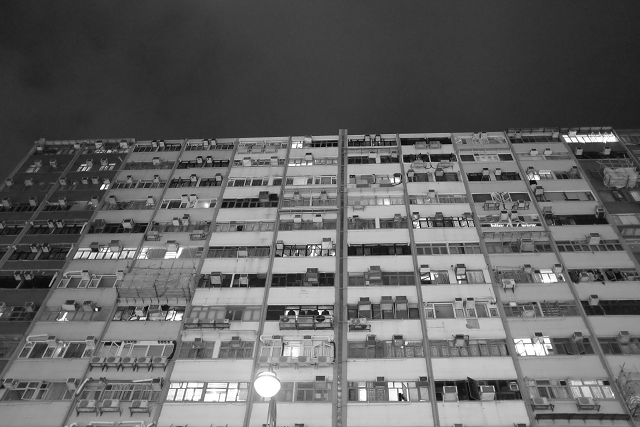 After we checked in, we were shown to our room. And to our surprised, it's is the smallest room by far from our experience. It was so cramped that we needed to take turns to move around the room. But it was all good, we got the space for that price. Nonetheless, the room is clean.
Shahrom enjoyed the small room though, cause everything is done on the bed as there is no space to even sit on the floor!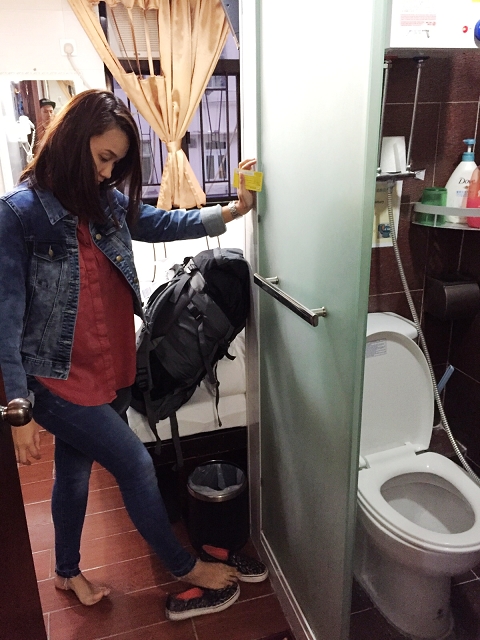 Hong Kong Dim Sums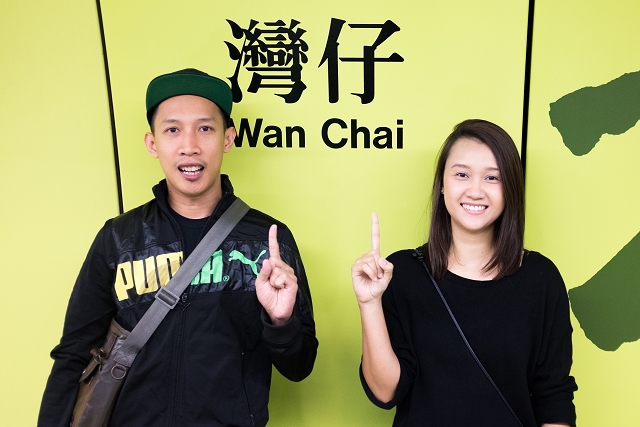 Since Shahrom and I love Dim Sums, the main agenda of this trip was to eat it to our heart's content. We went to Islamic Center Canteen in Masjid Ammar. Masjid Ammar is located at Wan Chai, which is a short walk from the train station.
There are all kinds of dim sums and we ordered almost everything in the menu. We also ordered their fried chicken and soup in their ala carte menu. Besides dim sums, I love their Butter Egg cake :p
Address: 5/F, Masjid Ammar And Osman Ramju Sadick Islamic Centre, 40 Oi Kwan Road, Wan Chai, Yat Sin St, Wan Chai, Hong Kong
Directions: MTR Causeway Bay – Exit A. A 10 min walk to Islamic Centre Canteen
Tip: Avoid going on Fridays, as there will be a congregational prayers and Islamic Center will not serve dim sums.
Wai Kee's BEST Roasted Duck
After we had our early lunch, we walked around Wan Chai. There are a lot of malls in Hong Kong and you will not miss them. When we got tired from walking, Shahrom googled and discovered that somewhere in Wan Chai there's a shop that sells roasted duck. So with that determination from him to eat the best roasted duck, we finally arrived at the hawker center (it took us a while to get there, as we were lost). As for me, I am not an avid fan of duck maybe because I can't appreciate it. But for the love of Shahrom (haha), I decided to give it a go… To my surprise, I LOVED IT! Especially the skin! It was unexpectedly crispy, that I got Shahrom to order me another serving of duck. Oh, the lamb curry too! The lamb is so tender and well marinated with spices.DAMN DELICIOUS!
Address: 21 Bowrington Rd, Wan Chai, Hong Kong
MTR: Causeway Bay Station, exit A – Times Square
Tram/Bus: Hennessey Road. Times Square/Canal Road stops
Tip: Do not get a shock when you see the stall and surrounding areas. It can be quite messy and dirty as it is situated at the level 2 of a market. But I can assure you that the duck is the bomb!
Temple Street Night Market
If you're looking for cheap bargains and all the haggling, Temple Street is the place to go. The street will be closed at night just for the traders to sell their items. From watches, to trinkets and even food can be found here. Even if you do not like shopping, being in Temple Street will make you feel like in the Hong Kong movies.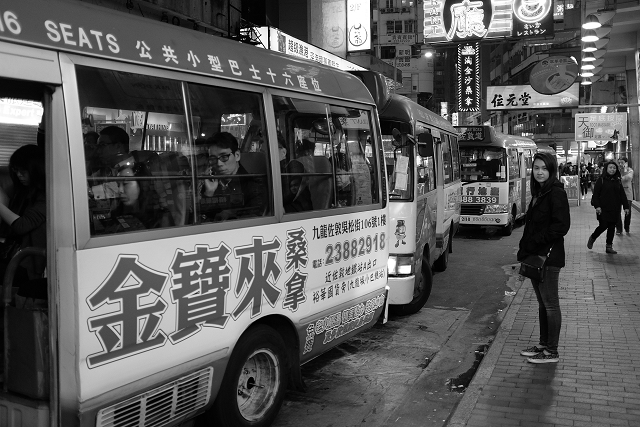 Tsim Sha Tsui Promenade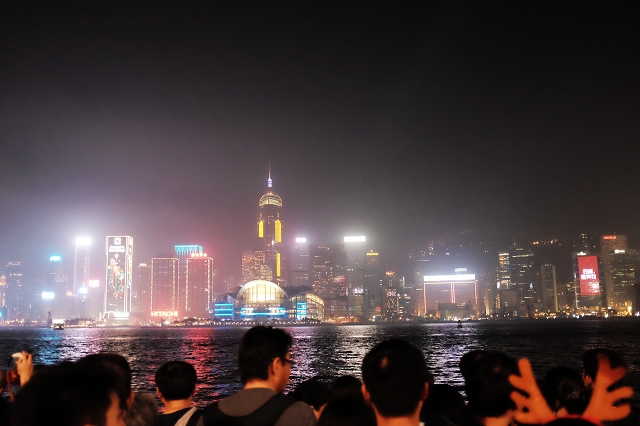 The Promenade is a road down from our guest house. A few days before Christmas Eve, we were informed that Nathan Road (the busy road outside our guesthouse) will be closed due to Christmas countdown. So when Christmas Eve came, Shahrom and I decided to head down to the Promenade to soak up in the atmosphere. The area was well-lit and decorated with Christmas ornaments, plus there were street shows and art installations too. Hong Kong city was turned into an art scene over night. It was a memorable experience, having to celebrate a national holiday in another country. To add on, we were experiencing Christmas in winter :).
The Hong Kong Museum of History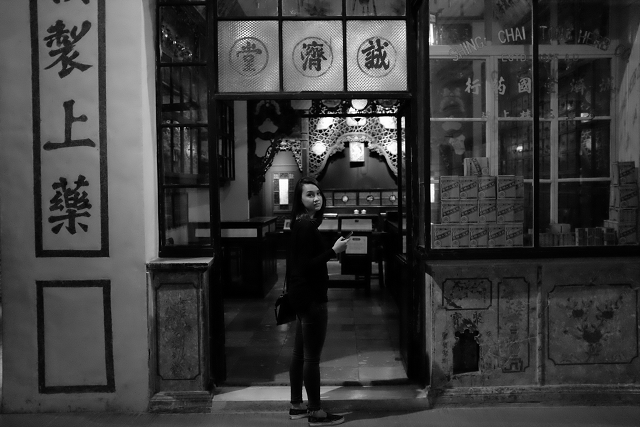 Shahrom and I love going to the museums. As an educator, I always seek for interesting topics and information to be shared with my students. So I hope to  learn something new when we travel to places. In this museum, we learnt about Hong Kong since its existence about 400 million years ago through the dynasties and modernization. I never expect Hong Kong to have such rich history.
Tip: Try to reach the museum after lunch as there are plenty to see and discover. We spent more than 2 hours in the museum.
How to get there: 
MTR Tsim Sha Tsui Station Exit B2. Walk along Cameron Road towards Tsim Sha Tsui East for approximately 20 minutes.
MTR Jordan Station Exit D. Walk along Austin Road towards Tsim Sha Tsui East for approximately 20 minutes.
MTR East Tsim Sha Tsui Station Exit P2. Walk along the Chatham Road South for 10 minutes.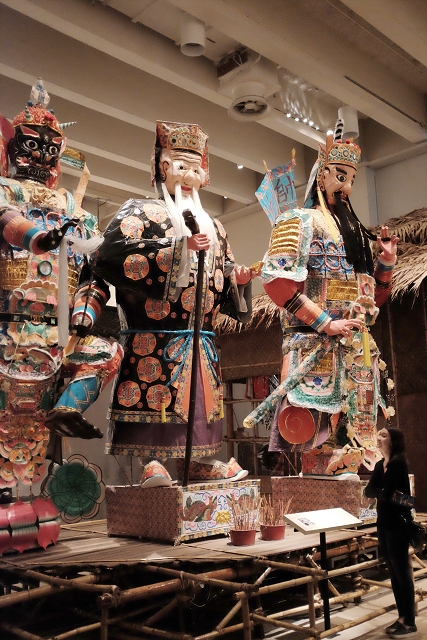 Macau
Since we heard a lot about the historical city of Macau, Shahrom and I felt that we should visit it. Macau is just an hour away by ferry from Hong Kong .
Hong Kong Macau Ferry Terminal is located near the IFC Towers in the Shun Tak Center on Hong Kong Island. Price: 132 to 172 HKD (single trip, economy class). It is near the Star Ferry, the IFC Mall.
MTR: Shueng Wan station.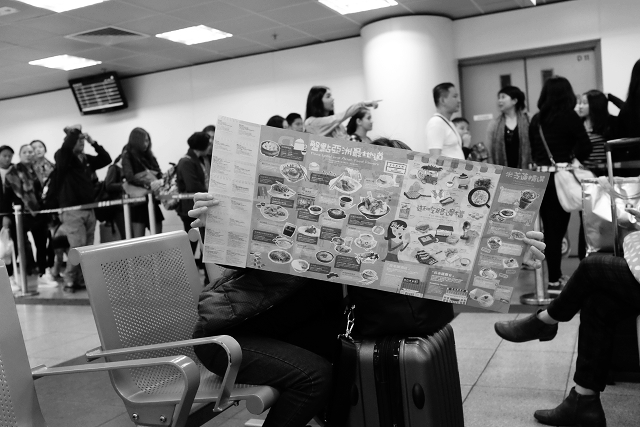 Tip: Try to be there earlier, so that there will be enough time to purchase tickets. (We got lost while trying to get there.)
Tip: There will be people touting ferry ticket just outside the counters, stay firm and proceed to the ticketing counters to buy.
Tip: Please remember to bring your passport as you're are crossing to another country. 😛
Once the purchase of tickets are done, we waited to board the ferry. I was very excited to go to Macau. But I had to suffer sea-sickness for one grueling hour. Thankfully, I didn't puke!
Tip: If you know that travelling by sea is your weakness, do prepare plastic bags or candy and avoid sitting in the upper deck.
Once the immigration is cleared, there will be a lot of buses that can be taken to get to the hotels. Don't worry, just ask and board any of it as the hotels and casinos are closed to one another.
Besides known for its gambling scene, Macau also has a rich history. It was a strategic trading port for the Portuguese in the mid 16th century until 1999, where it was returned to China. With its historic influences, Macau has unique architectural buildings and cultural since the time of colonization. It is a perfect blend of the East and West and there's only one word to describe it all; BEAUTIFUL!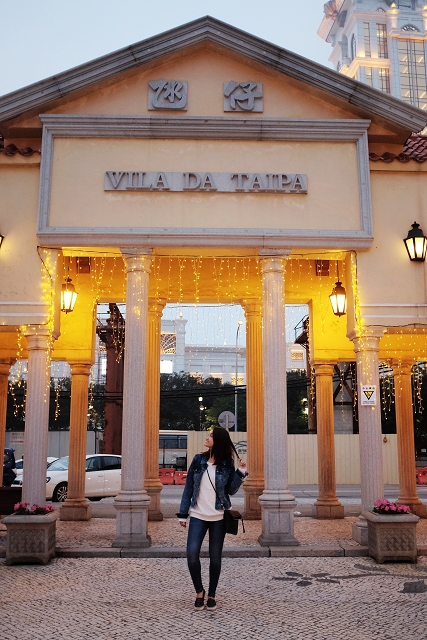 I fell in love with the architecture designs on the buildings and the infamous Portuguese egg tarts. haha. The tarts are to die for! It is worth the calories. The down side of day trip is that, we didn't have enough time to visit the historic sites such as Ruins of St Paul's and the Forts. But we are blessed enough to experience historic center and Largo do Senado (Senado Square).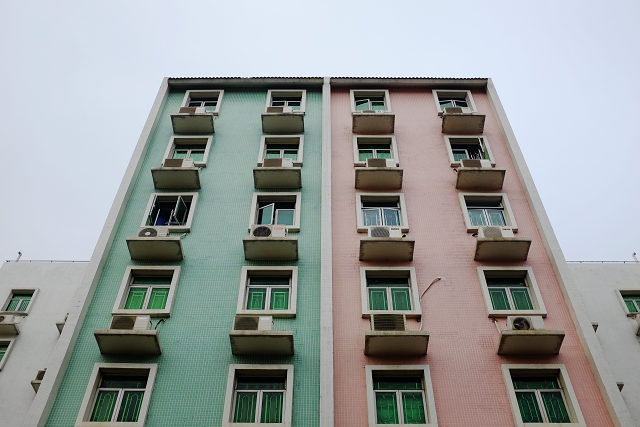 To summarize it all, both Hong Kong and Macau has a mixture of old and new. Having to experience the history and modernization being integrated, into one functioning city is truly remarkable. All in all, we truly enjoyed ourselves in Hong Kong.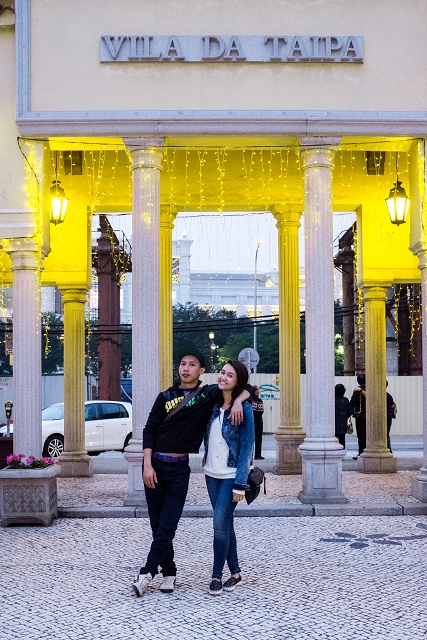 So where shall we go for our next Christmas trip?
*This article might contain links to affiliates which Fat Starfish might receive a percentage of sales with no additional costs to you. Thank you for your support.
Please follow and like us: