Dil'B – The Best Mutton Briyani in Singapore, Bar None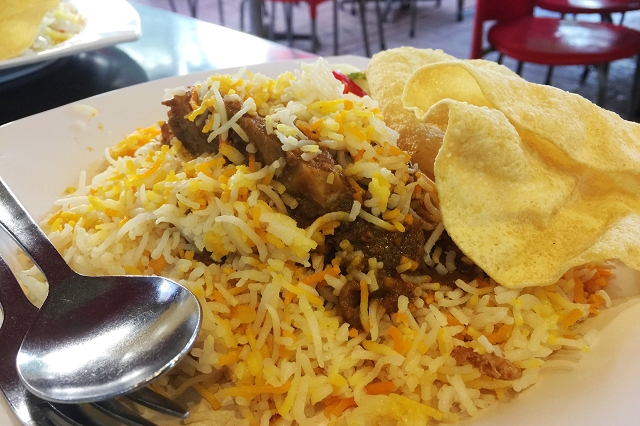 Every week Ann and I would head to Changi Village for our twice weekly swimming sessions at The Civil Service Club. And every week, I would look forward to our post exercise meal at Dil'B that serves probably the Best Mutton Briyani in Singapore, Bar None!
Dil'B is situated at Block 1 Changi Village. It is an Indian eating stall that serves your usual pratas and mee goreng. But the dish that separates them from the rest of the pack would be their delicious mouth watering sinful Mutton Briyani.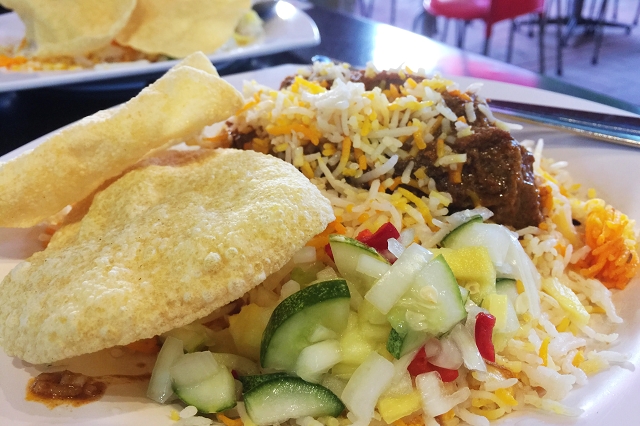 Fluffy cooked Basmati rice infused with saffron with mutton slow cooked in spices that fall off the bone and melts in your mouth. It can't get anything better than this after the number of swimming laps we do just to compensate for the calories!
The Mutton Briyani is served with mixed vegetable acar or pickle which really brings out the flavours of the rice and mutton gravy in every bite. We are already drooling just by writing this!
It also accompanied with 2 crunchy poppadoms as well as Dhal curry which is secondary to this mouth watering dish.
Best of all they are open 24 hours to satisfy all your Briyani cravings.
Come to Dil'B and give their Briyani a try. They come in mutton, chicken and fish but the mutton is the best of them all.
We assure you that you would not want to go anywhere else for Mutton Briyani in Singapore!
Dil 'B Restaurant
1 Changi Village Rd, Singapore 500001
Please follow and like us: