Kuala Lumpur for the weekend Fat Starfish
As Singaporeans, our usual short (or long) weekend getaway  is a trip to Kuala Lumpur. For us, a short getaway to KL to be a Fat Starfish allows us to re energise from our busy work and schedules. As Shahrom used to ride a high powered BMW motorcycle, Kuala Lumpur becomes our little playground to laze around, eat, sleep and repeat.
Here are our tips to navigate KL to get the most or as little out of your holidays. To be a Fat Starfish!
Concorde Hotel is always on our list because of it's convenience and of course the pleasant stay in their room. We are very sure that you will have no regrets staying here.
If you are a motorcyclist, Concorde Hotel have your parking needs covered. There are parking lots directly outside the Hard Rock Cafe as well as outside of the security guard room at the back of the hotel. It really helps to have a peace of mind that our motorcycle is always safe.
Concorde Hotel have all our basic needs covered. They have a pleasant standard room with wifi, swimming pool and amenities.
It is located at Jalan Sultan Ismail which is a walking distance to the iconic KLCC, luxurious Pavilion mall and cultural Chow Kit. If you are worried about food, fret not. There are abundance of hearty and fulfilling meals that you can find. From expensive to cheap, they got it all!
The iconic Hard Rock Hotel is situated in the hotel. We are always there for the Live English Premier League matches and their desserts.
Concorde Hotel have the best Nasi Lemak. We are not fans of hotel food but the Nasi Lemak at the hotel is out of this world!
Complimentary buffet breakfast ranging from Malay Cuisine to Western delicacies. We would wake up early for breakfast everyday and straight away back to sleep after stuffing our faces!
Did we tell you about the Nasi Lemak?
After our nap, we would head out to Pavilion Mall. The Mall have all your needs and wants sorted. We are there to soak in the air con from the blistering tropical heat. Shahrom would walk around the area with his camera for his personal website while I will be sipping coffee at The Loaf and having our fave choco petite.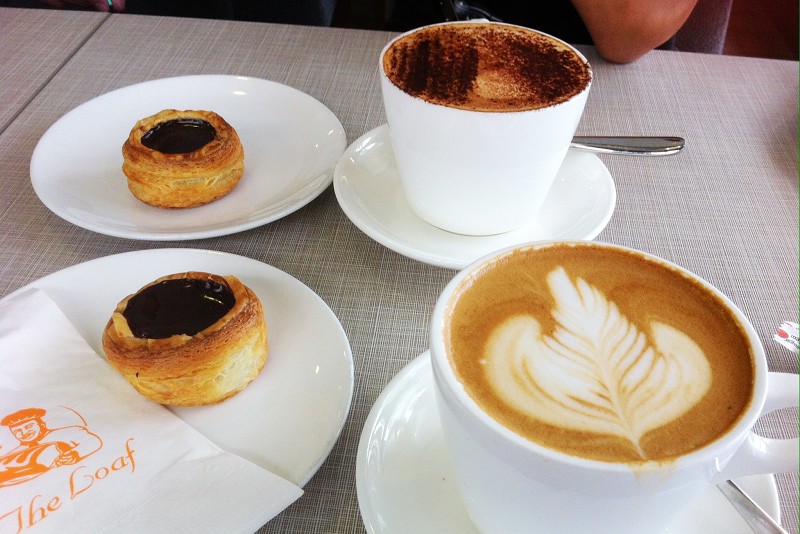 Back to the hotel, we would have a short nap again. 🙂 And dress up a little for a date night. If you are willing to splurge a little, we suggest that you head to Mandarin Grill. The fine dining restaurant is located in The Mandarin Oriental.
Shahrom is an enormous meat eater. So we decided to give it a try. Mandarin Grill is a fine dining restaurant. Rest assured that all your needs will be taken care of. Before we devoured our medium rare chateaubriand wagyu steak, the waiter came to us with a box full of knives. Yes, knives! This is another level of eating steak, I thought. So we asked the waiter if different knife has its purpose. Well, according to him it is to 'feel' your steak. Woman being a woman, I chose the prettiest looking knife with a ceramic handle.  All in all, a wonderful experience. We enjoyed the quiet and private ambience that Mandarin Grill has provided for us.
And of course after all this experiences we had, it is back to the hotel to be a Fat Starfish. :p
Love this article? Share with us your favourite places in Kuala Lumpur. Comments below.
*This article might contain links to affiliates which Fat Starfish might receive a percentage of sales with no additional costs to you. Thank you for your support.
Please follow and like us: