NASA – A Human Adventure at Artscience Museum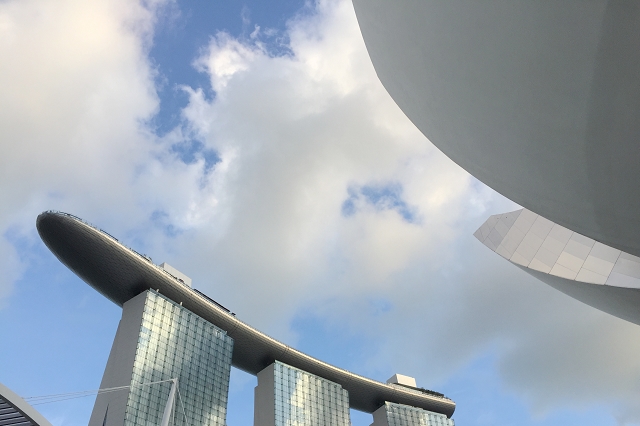 Mondays are Ann off days from work and every Monday I am "forced" to bring her out to somewhere nice or educational. Sometimes it would be to the museums, trying out new food places or just spending time together.
Last Monday, I brought her to the Marina Bay Sands for the NASA – A Human Adventure at Artscience Museum. The best part of having your off days on Mondays is that we get to experience places of interests with lesser crowd.
What is the showcase all about?
NASA – A Human Adventure is a thrilling journey through mankind's exploration of space. See the progression of NASA's remarkable achievements in manned space flights and space exploration – the greatest adventure that humans have ever undertaken. Discover the exciting history of rocket science and space flight, and learn about some of the world's most amazing accomplishments in space technology.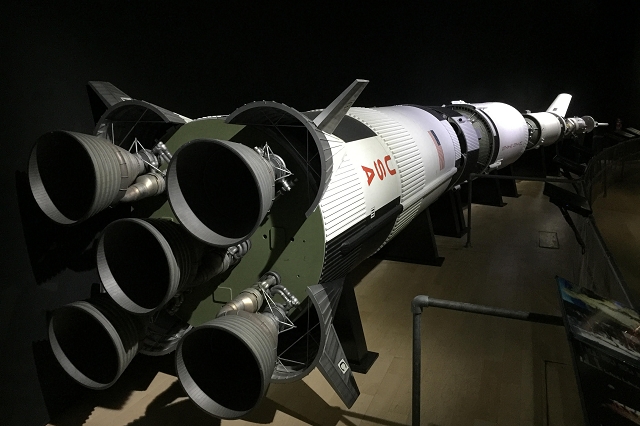 There are galleries on the pioneers of space travel. The genuises and dreamers that brought the visions of space travel a reality.
The are photos and documentation on the heated competition between the USA and Soviet Union to launch the first satellite and send the first human beyond the Earth's atmosphere or better known as The Space Race back in the 1950s.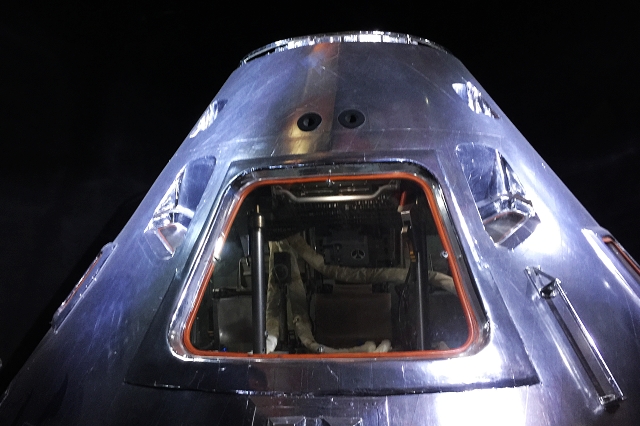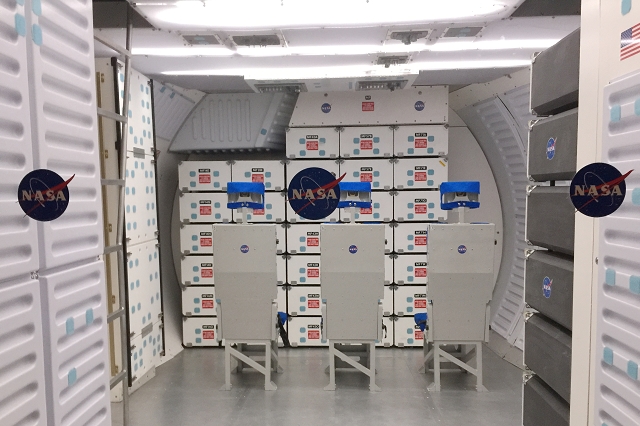 As you stroll further into the gallery, you can find replicas of high-tech equipment used in the various space missions as well as a showcase on clothing used and worn by astronauts close up from the different time eras.
The showcase also includes special foods eaten on space missions. One of the highlights of the show is the most challenging type of space mission, the first Moon landing by Neil Armstrong, Edwin "Buzz" Aldrin and Michael Collins on Apollo 11.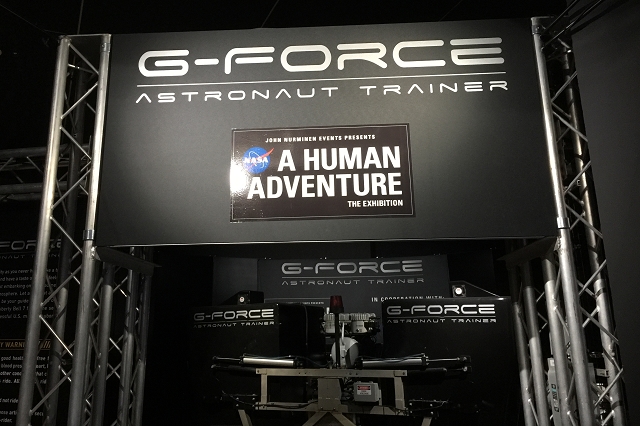 We ended our NASA tour with a ride on the G-Force Astronaut Trainer. We experienced taking a trip to space and back while having a taste of what it is like being an astronaut.
While real astronauts experience speeds up to 10 g, this simulator is toned down to 2 g. However, I did feel nauseous after the ride. If you are not fit, I suggest you should not try this one out.
Last ride admission is at 6.45pm daily.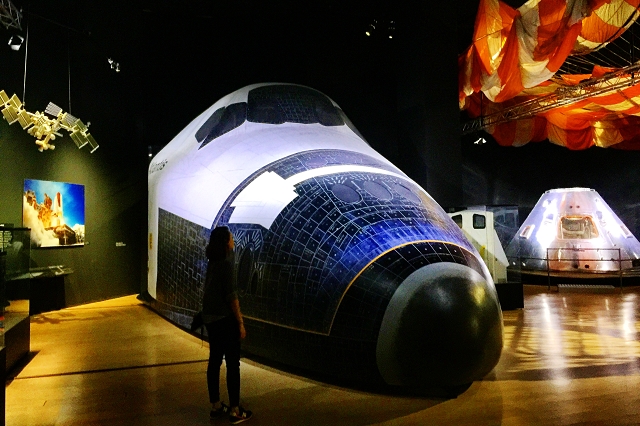 From 4 March, NASA – A Human Adventure will celebrate its closing with a 1-for-1 ticket offer.

Category
Mon – Thur
Standard Prices
Fri – Sun
Standard Prices
Mon – Thur
Singapore Residents Prices
Fri – Sun
Singapore Residents Prices
Adult
S$20
S$25
S$15
S$19
Senior (65 & above)/
Student with a valid student ID
S$17
S$21
S$12
S$16
Child (2-12 years)
S$12
S$15
S$9
S$1
The showcase will be held till the 19th of March. So do catch it before it blasts off to another location. 😛
NASA – A Human Adventure at Artscience Museum
6 Bayfront Ave, Singapore 018974
Please follow and like us: