Our Himalayan Motorcycle Adventure of a Lifetime
I have been dreaming of doing a Royal Enfield Himalayan motorcycle ride for the longest time even before I got married. Flights to India are very expensive and when Ann found out that FlyScoot is opening cheap flights to India, we jumped on the chance right away. We got our flight tickets to the Punjab region of Amritsar where we will start our Himalayan Adventure of a lifetime; no support vehicles, just the 2 of us.
Amritsar
At Changi Airport, the check in lady at FlyScoot upgraded us to Scoot in Silence without extra charges. Thank you FlyScoot. What a great start to our adventure! There were only just the 2 of us in the area and 5 hours flight was a breeze.
We went on this trip in June and so when we reached Amritsar, it was insanely hot! We immediately check in to our hotel as soon as we landed.
Ramada Amritsar
Ramada Amritsar is one of the better known hotel chains and it was the nearest to the Golden Temple. It has beautiful interiors and the rooms were comfy. It has all the facilities like WiFi and swimming pool. The restaurant serves Indian, Continental, Chinese, Italian, Mexican and Thai dishes.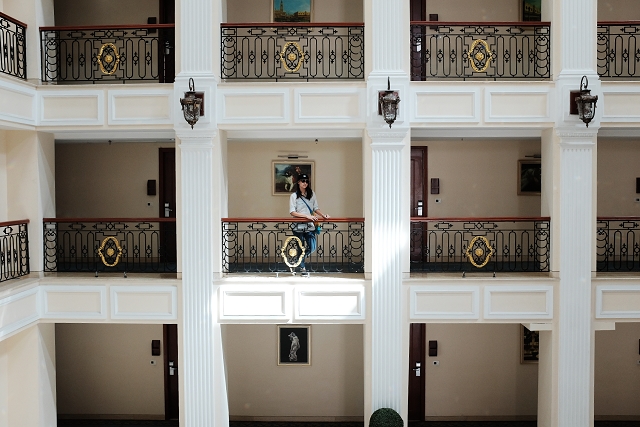 Golden Temple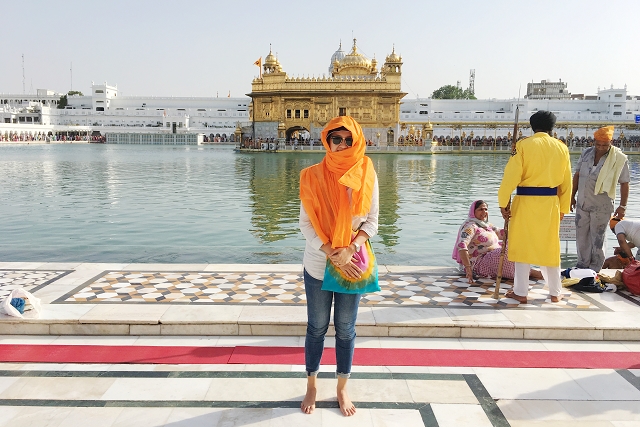 We went for a walkabout to Golden Temple in the blistering hot weather. Ann could not stand the heat that she turned red like Sebastian the lobster in The Little Mermaid! She insisted in staying in the hotel after Golden Temple while I went out to shoot some street photography. So staying hydrated is a must!
Tip: Bring a scarf/bandana to cover your head when you are in the temple. You can also buy them at the street market near the temple.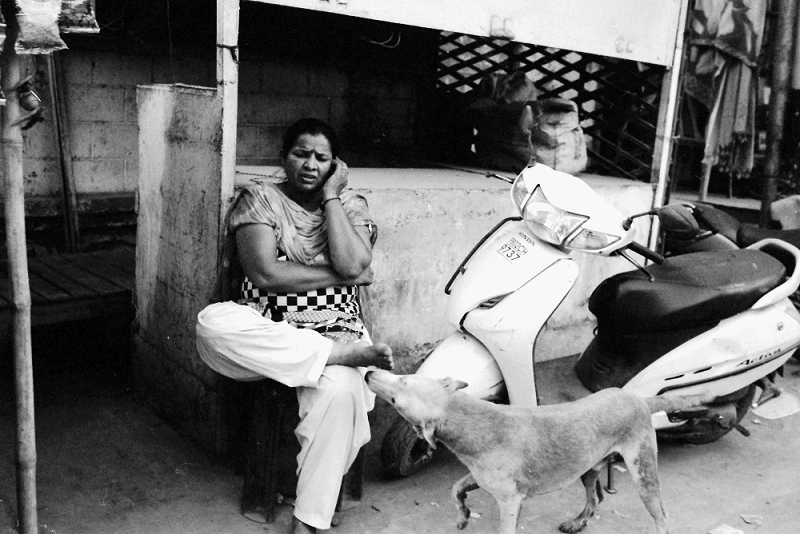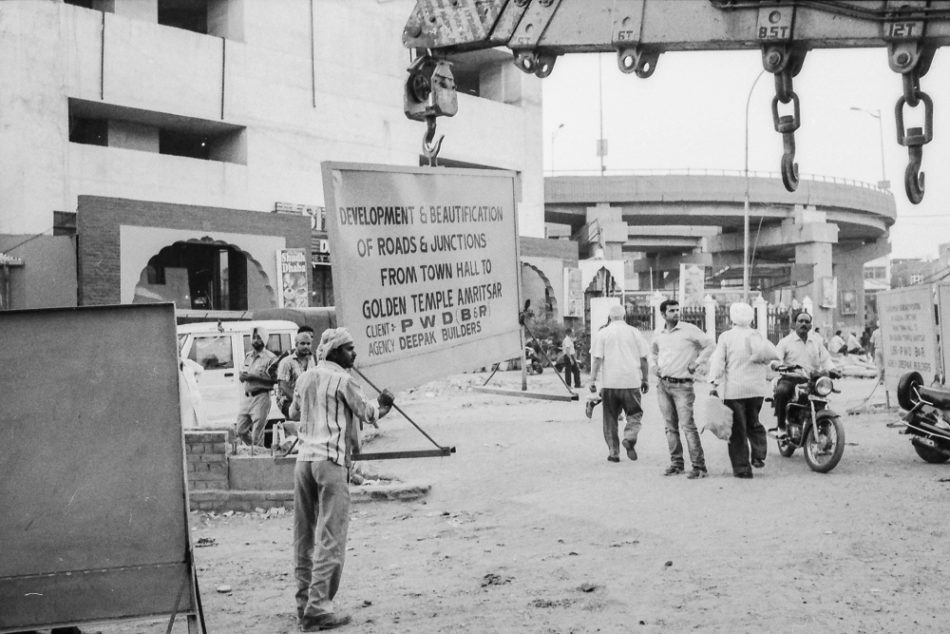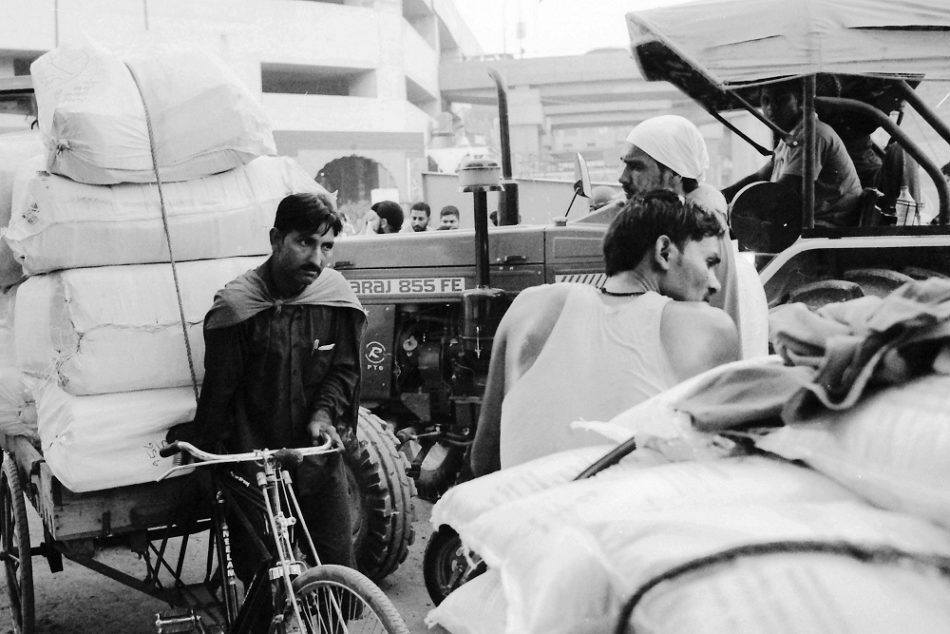 Flag Lowering Ceremony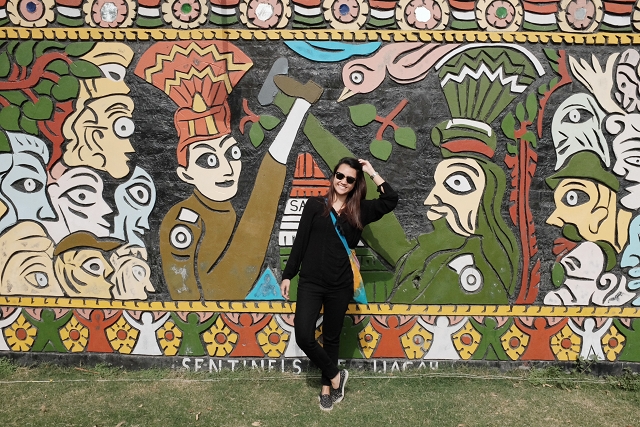 One of the tourist highlights of Amritsar is the Flag Lowering Ceremony at the border between India & Pakistan. We booked a personal taxi and made our way to Wagah Border.
The ceremony takes place everyday before sunset at the border. The parade starts with soldiers from both sides of the border. With their feet kicking up high and stamping hard, the fast marching is a choreographed routine that ends up with simultaneous flag lowering from both nations.
This daily routine attracts thousands by the day. So do be early to get a seat. Even before the ceremony starts, an emcee would engage the visitors with music and dance.
Tip: Book a personal taxi who would wait for you till the end of the event.
Tip: There are 2 lanes at the Wagah Border. One for locals and the other for tourists. Bring along your passports to get to the faster tourist lane.
Tip: Bags are not allowed at the border. Leave it at the hotel or request your personal taxi driver to hold it for you.
Manali
Manali is the starting point of our adventure. We booked a taxi the day before, all prepped and ready to go. The 400 km journey will take about 8 hours according to the Google Maps. However, we only arrived in Manali after 14 hours with lots of Bhangra songs on repeat! The mundane taxi ride and a skillful Indian driver, was worth it!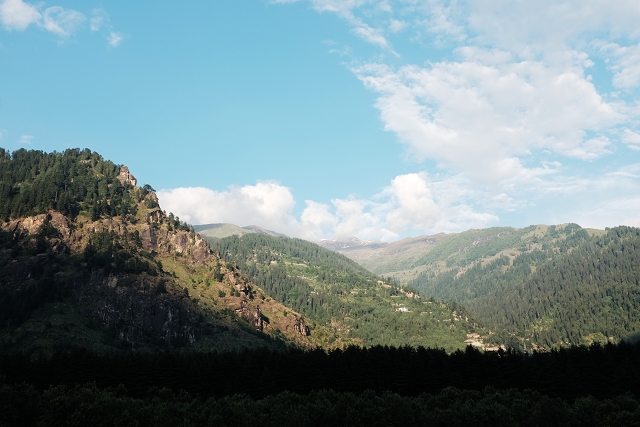 Quality Inn River Country Resort
We booked Quality Inn beforehand as it was the high season and we did not want to be stuck in Manali without a room. The rooms were very comfortable and they even serve wood fired pizzas at their in house restaurant. They have standard facilities and the staff were very friendly.
The weather is the total opposite in Amritsar. It was cooler and staying in bed was the order of the day…..
but every morning this happens….

#funfact: the bird is actually feeling amorous and looking for love. It thinks that its reflection is a potential mate. 😛
Tip: Manali is a valley and is at an altitude of 2,050m. Staying here a day or two to acclimatize is necessary.
Epic Moto Tours
We went with Epic Moto Tours because it was the only agency we could easily find. They are situated along the main road heading to Roh Tang Pass. The other agencies we researched either have moved, were located in hard to find locations or would not do the necessary paperwork for us.
The owner Karan Thakur was very helpful in providing information as well as suggestions for hotels, pit stops and the timings we needed to clock to ensure we reach our destinations safe before sunset. He also did the necessary permits for Roh Tang Pass (which many agencies did not want to do for us because of the long queues) even though we did not get a package tour from them.
The bikes were in good condition. Competitive pricing. And overall we are very pleased with the level of service provided. At the end of the trip, Karan Thakur returned the balance amount as we reached Manali 2 days earlier.
Altitude Sickness
Altitude sickness is the most important factor to take note of before taking on this journey as you will be travelling to areas of high altitudes. We stayed in Manali for a few days to acclimatize (please do!) and ensure that you are physically fit too.
Fellow riders also recommended us Diamox pills which we bought at a pharmacy in Manali. We got ourselves oxygen canisters that look like air freshener bottles just in case. In the case of emergencies, you can head to the nearest army camps situated along the route for medical help or just stop fellow riders. Since it's the high season, there will be lots of people travelling on the route.
Tip: Go for morning or afternoon walks to regulate your breathing. Avoid taking naps in the afternoon as your body needs more oxygen to sustain itself.
Gear
Do bring proper riding gear and thermal wear for the trip as temperatures may drop and extreme weather changes are common. It can be sunny one moment and hail storm the next minute in the mountains. It is unpredictable!
Gear includes:
Thermal riding jackets with inner liners
Riding pants
Full Faced Helmet (hail storm on your face is not a nice feeling)
Woolen Socks
Thick Riding Gloves
WATERPROOF Riding Boots
I did not bring my riding boots but instead wore my beloved Red Wings. It was something I regretted as there would be many stream crossings and your boots and socks will get wet. With the cold weather, your toes are going to get frozen!
Roh Tang Pass
Roh Tang Pass is a very popular tourist spot for day trippers especially for the locals. Do start your day early as the roads up will be congested quickly. This is the only pass that requires a permit to ride up. So do make sure you have the proper permit done or it will be a long way ride down to the permit office.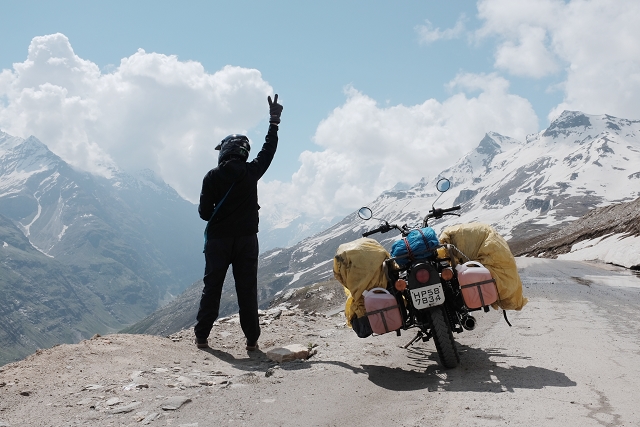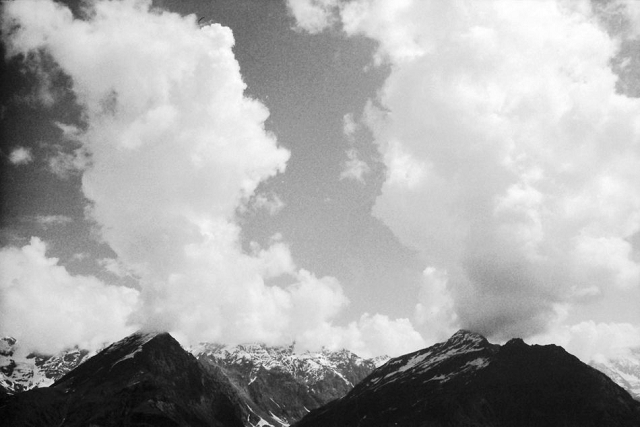 Tip: Roh Tang Pass is close on Tuesdays from Manali. Do plan your trip accordingly.
Tip: Plan you way back to Manali on Tuesday to avoid the crowd.
Padma Lodge, Jispa
One of the pit stops for acclimatization Karan suggested was Jispa,  he recommended us to stay at Padma Lodge. He advised us to avoid the busy Keylong district and we were delighted to have followed his advice. The lodge is situated in a quiet and serene valley. It was very peaceful. We also had one of the best meals here -garlic naan and finger licking butter chicken! (the butter chicken will linger on your fingers despite many wash with soap!) 😛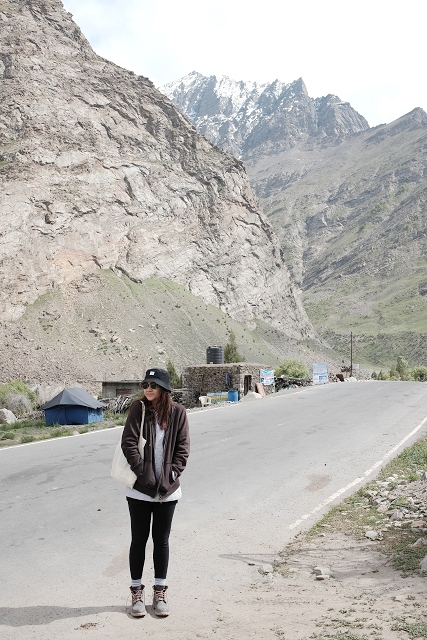 Tip: Keep your extra petrol jerry cans in a safe place. Ours got stolen when we left it outside with the motorcycle.
Zing Zing Bar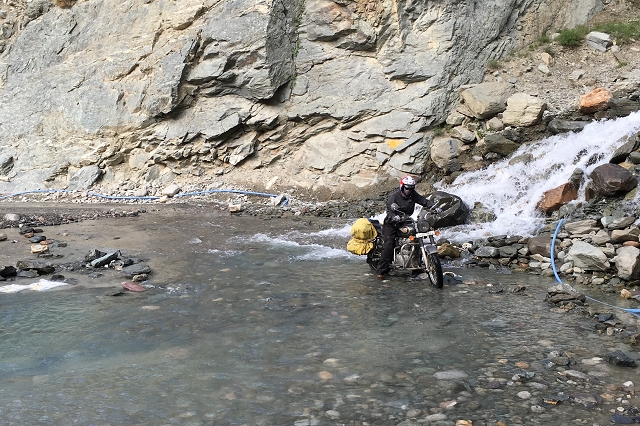 We continued our journey early the next morning after a hearty breakfast. The roads starting from Jispa were not as good from Manali. There are no bars in Zing Zing Bar, only body battering zig zag and hair pins loops. We passed by lakes as well as stream crossings.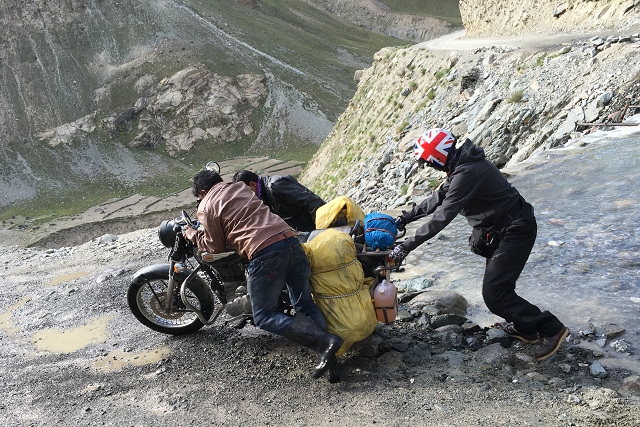 We made it to the other side safely only to be blocked by a fallen rider. Unfortunately we fell too. However, here in the Himalayas, fellow riders are very helpful and ever willing to help if you are in need. We made a couple of new friends here. One is named Lakhi (in the brown leather jacket). We decided to call him Lucky instead. 🙂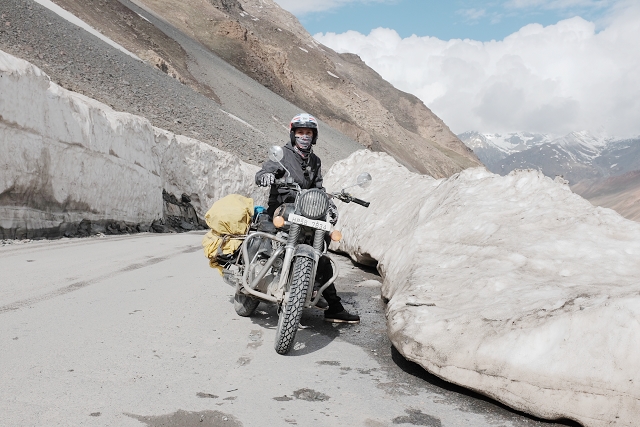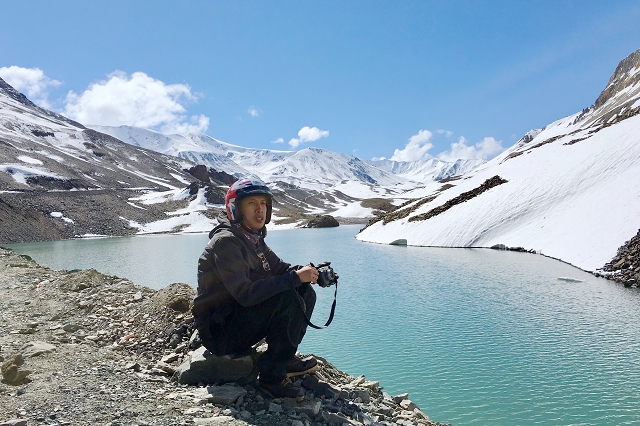 Sarchu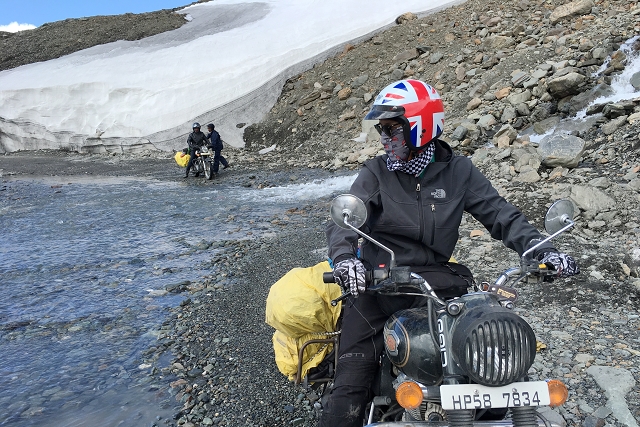 After many stream crossings, we had lunch at a Sarchu dhaba with Lucky and friends. It was not a "proper" restaurant but we had a good lunch.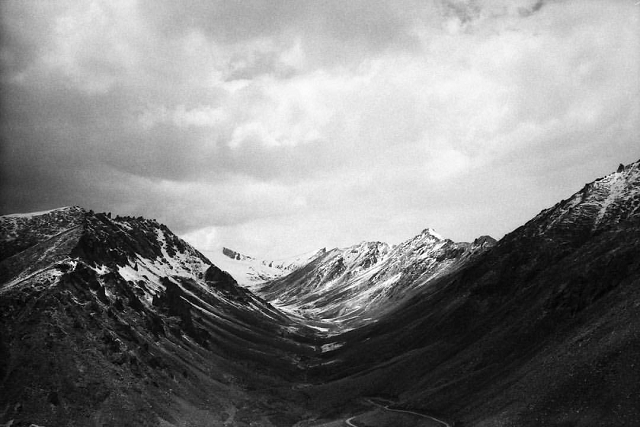 Pang Camp
Karan suggested to us to stay a night here. However it was still early, the weather was perfect and Lucky suggested we continue the ride with them. So we agreed.
More Plains
More plains was probably the most scenic of all rides we had. It is situated at 16 000 feet above sea level! The smooth straight road was something we never imagined to have at such level.The flat plains was an easy ride compared to the Gata Loops we encountered before reaching here. If only we brought along a camera drone. Anyone willing to sponsor us? 🙂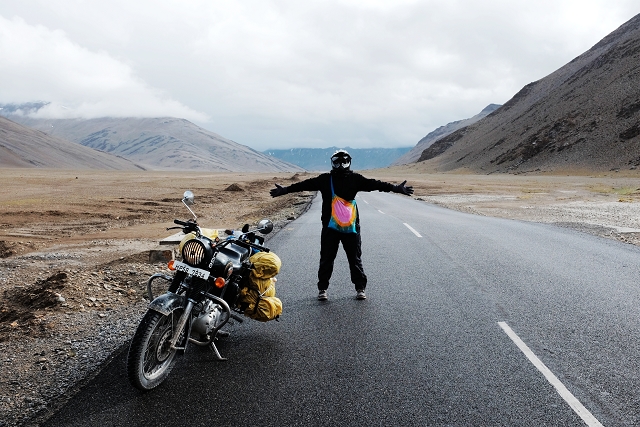 Tag Lang La – 2nd Highest Motorable Road 17 500 ft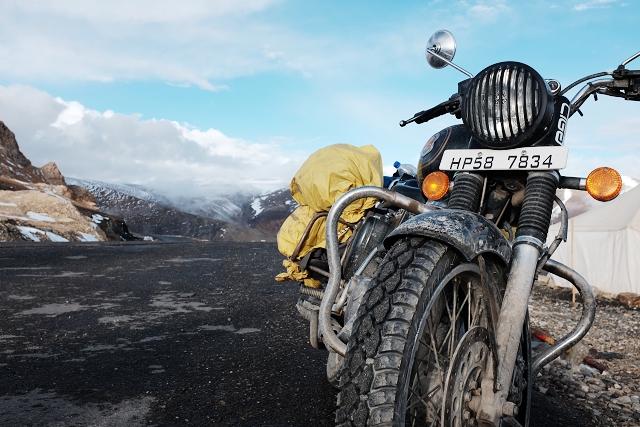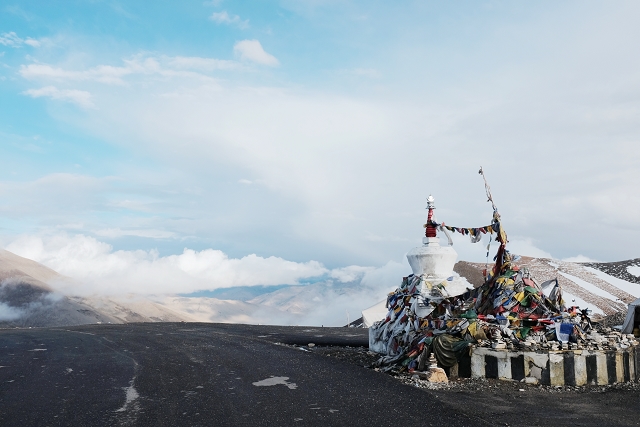 We reached Tag Lang La after a long ride up. There is a dhaba up there. We had a drink and quickly continued our journey as we were not feeling well due to the altitude. Suddenly out of nowhere, the weather started to change and dark clouds formed. It began to rain heavily with the strong winds and it got icy cold!
Tip: Even the locals advised us not to stay more than 10 minutes at the top, due to low oxygen levels.
As I was wearing an open faced helmet, it was an uncomfortable ride with the strong winds and rain splattering onto my face.The effects of the altitude sickness also got to me. My right eye became very blurry and it affected my riding. Lucky and his friends got ahead of us and before we knew it, we were all alone in the rain and cold winds.
Rumtse
When we reached Rumtse we were drenched but found a guest house. It was only $10/a night so do not expect any luxuries. Ann and I could not breathe well that night and my blurry eye worsen. I thought we might not make it to Leh.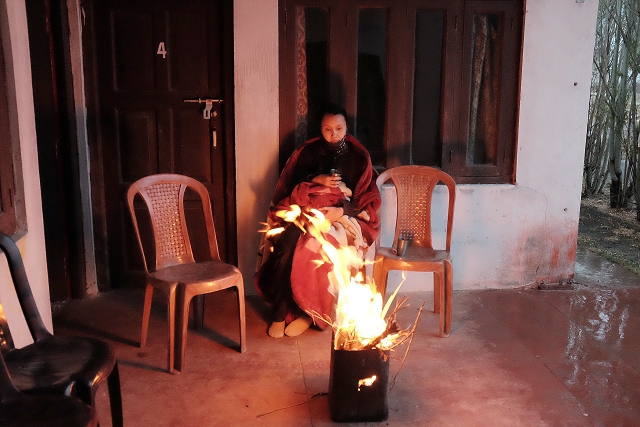 We rested here for the night and lucky for me, everything got better the next day. When we rode off, we found out that Lucky and his friends stayed just a few kms down the road. The weather was looking promisingly good.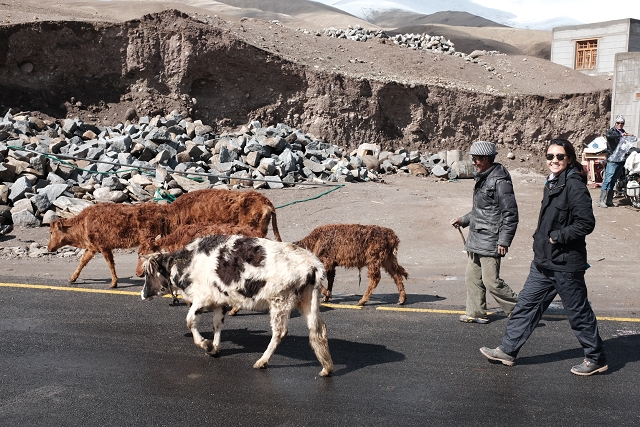 Leh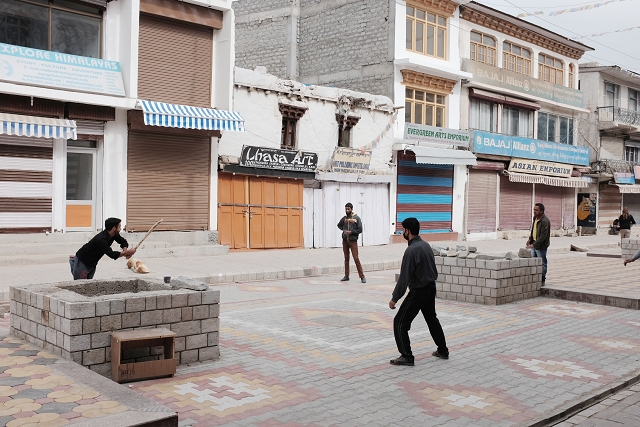 Hours later…we reached Leh and found it eerily quiet. The shops were closed and there were guys playing street cricket in the market. We went up to one of the guys and realised that Leh was on Strike! Which rarely happened in Leh. What a luck!
We managed to find a guest house and as all the shops were closed, we stayed in and rest instead.
Tip: There are no meat available on full moon, new moon and half moon days in Leh. So do plan your meals if you are a big meat eater like us.
Khardung La – Highest Motorable Road in the World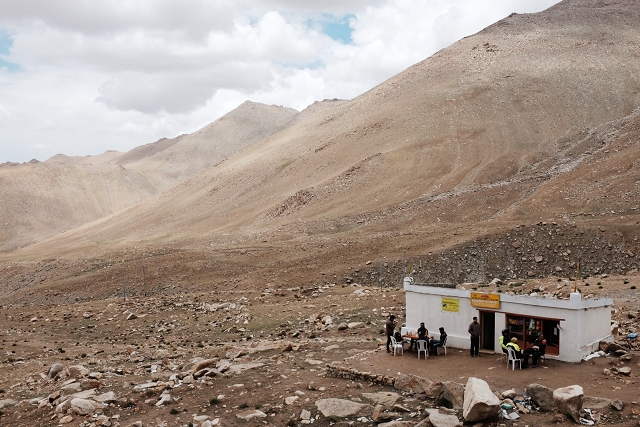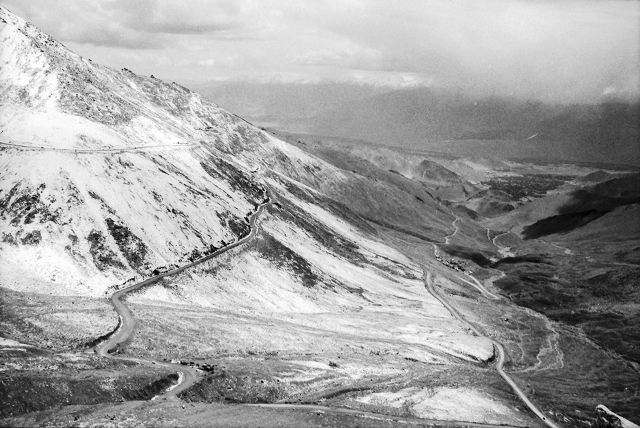 I have to say that the road up to Khardung La is the most challenging/ shittiest ride, among all the roads we went through to get to Leh. The lack of oxygen wasn't helping either for both humans and the bike. Even the bike was having difficulty moving. But hey, that's what an adventure is all about. So we strive ahead and persevere to get to the top!
Tip: Have a few puffs of oxygen from the canister before reaching the top, to fight the altitude.
Tip: If altitude sickness strikes, do not panic. Descend or approach the army personnel.
When we reached the top, it was the best feeling ever! Having to achieve a goal was truly indescribable. The view was really amazing. But that happiness didn't last when Ann started to feel breathless and was vomiting. So we quickly snapped a few photos and descend.
We ended up on our hotel bed like a fat starfish and scrolled through our photos of our Himalayan Adventure. We cannot wait to share it with our friends.
The next challenge; we have to ride back to Manali and take a taxi back to Amritsar!!


*This article might contain links to affiliates which Fat Starfish might receive a percentage of sales with no additional costs to you. Thank you for your support.
Please follow and like us: