Our Japan Campervan Adventures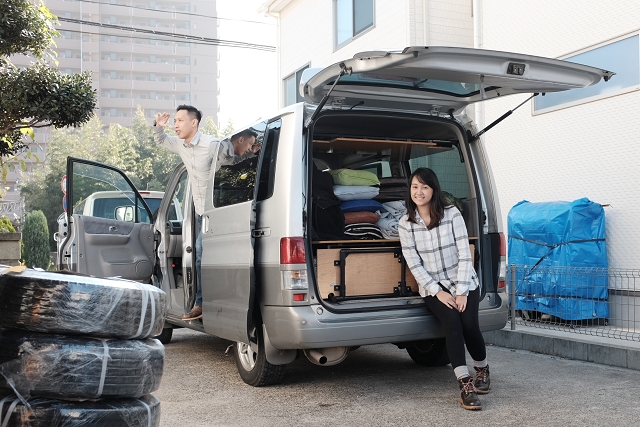 Ann and I have been dreaming of a Campervan holiday for a very long time. We did a lot of research on campervan holidays in countries like New Zealand and South Africa, and most of them were ridiculously expensive and out of our budget.
Ann chanced upon campervan holidays in Japan and began researching. And with Flyscoot having promotions to Japan. We thought why not. We pre-booked all our flights and campervan months ahead and got away with some incredible deals.
We also managed to partner with Changi Recommends to provide us with a wifi router with unlimited data to stay connected with friends and family back home as well as to connect us to our GPS.
Find out more at our link below.
Friends and family have been asking us about our Campervan adventures. So here are some highlights of our Japan Campervan trip.
Tokyo
As soon as we landed at Narita International Airport, we made our way to the train station and bought tickets to our campervan provider, JapanCampers. We have prebooked with them months ahead and they were expecting us. Check out the link below for more info on our Campervan.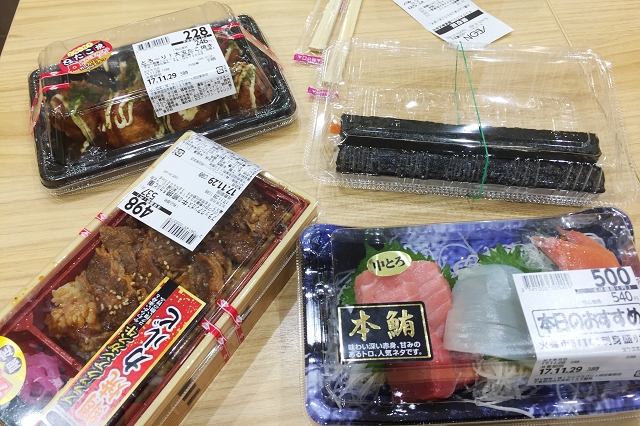 We stayed the night at the guesthouse not before stuffing ourselves with delicious Japanese cuisine and stocking up snacks from the local supermarket.
Mount Fuji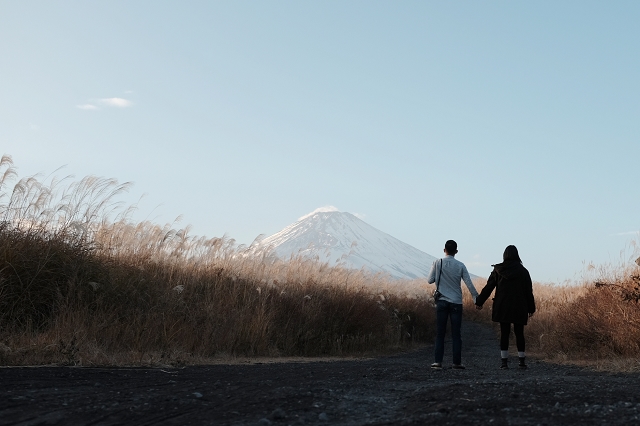 We really did not have any itinerary for this trip and just wanted to go with the flow. But one thing for sure, we would like to visit Mount Fuji. After settling our paperwork with JapanCampers, we set our GPS and off we go.
Most of the time, we would try to avoid toll highways as they can be very expensive and take our time to soak in the beauty of Japan via the small or countryside roads.
We spent most of our first-day drive checking out Mount Fuji from various spots as we drove along the eastern coastal route and took many photos along the way.
Sagara Koumare Onsen Kaikan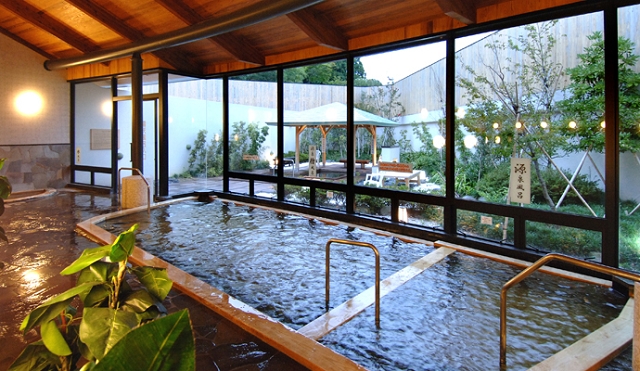 One of the activities that we wanted to do was to visit an Onsen. Our friends at JapanCampers downloaded an Onsen App on the Ipad provided to us and it shows more than 3000 Onsens or bathhouses scattered around Japan.
We could not believe that for as little as USD$5 you can spend the whole day at an Onsen scrubbing yourselves clean and dipping in the geothermal pools. We never knew finding a place to bathe while Campervanning was this easy!
These onsens also have restaurants to cater to the visitors. Every night without fail,  Ann and I would end up in an Onsen. And we would have our meals there too! You have to experience it!
Sagara Koumare Onsen Kaikan was the first Onsen in Japan that we stepped into. It is situated in the middle of nowhere surrounded by trees. We thought we were going to be disappointed.
We stripped to our birthday suits and it was a pleasant eye-opening experience. The in-house restaurant here too had one of the best deep fried calamari.
Tip: There are rules to follow while you are in an Onsen. Learn about them before you enter one.
After our bath, we drove towards Omaezaki where we slept in a parking lot specifically for Campervan drivers like us. Best of all it is free. You just need to download one of the many Japan camping apps available onto your smartphones to find them.
Omaezaki
Omaezaki Fish Market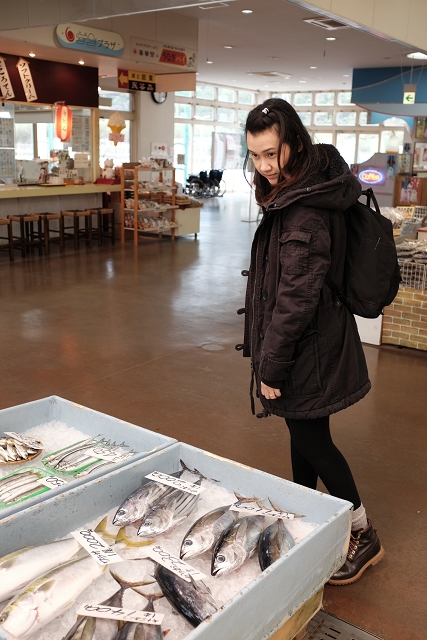 The next morning we drove to Omaezaki Fish Market and checked out their daily catch. There were not many people as we expected, so we had the whole market to ourselves checking out the fish as well as the workers doing their business.
We saw tons of pacific ocean fish and how Bonito flakes were made here at this market.
Omaezaki Lighthouse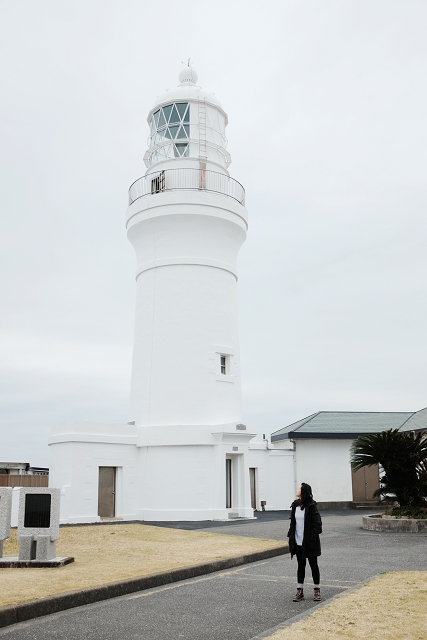 One of the highlights of the Shizuoka Prefecture is the Omaezaki Lighthouse built in 1635 at the extreme end of Cape Omaezaki.
The lighthouse was built by British engineer Richard Henry Brunton due to the frequency of marine accidents on the rocks off the coast of Tōtōmi Province.
For a small fee at the entrance, you can walk up the Lighthouse and enjoy the scenic views of the Pacific Ocean.
Hamaoka Sand Dunes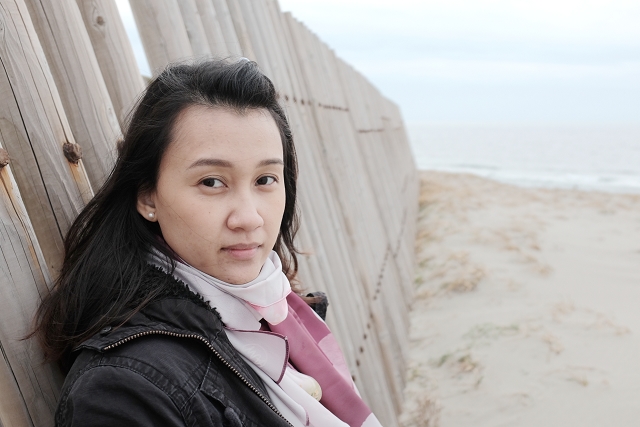 Hamaoka Sand Dunes is a tourist attraction near the coast. It is a natural occurring dune brought by winds over a very long period of time.
We did not do much there except to snap some photos and just chilling on the windy beach.
Takoman Atelier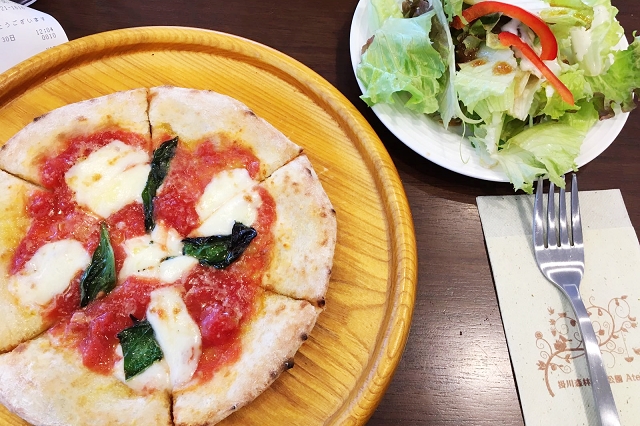 After the long walk up the lighthouse and Hamaoka Sand Dunes, we wanted to grab a bite. We saw a signboard to a fruit farm and as we followed the directions, we saw a cafe in the middle of a cemetery. Yes, a cemetery!
We ordered coffee and a Margherita pizza. To our astonishment, the simple plain looking tomato based pizza tasted deliciously out of this world that we ordered a 2nd pizza and had lunch instead!
The thin crusted pizza was very chewy and together with the tomato base and herbs, it created an explosion of flavours in our mouths.
We seriously recommend this cafe. They have several outlets in Japan. You can check them out at this Link.
Hamamatsu Air Base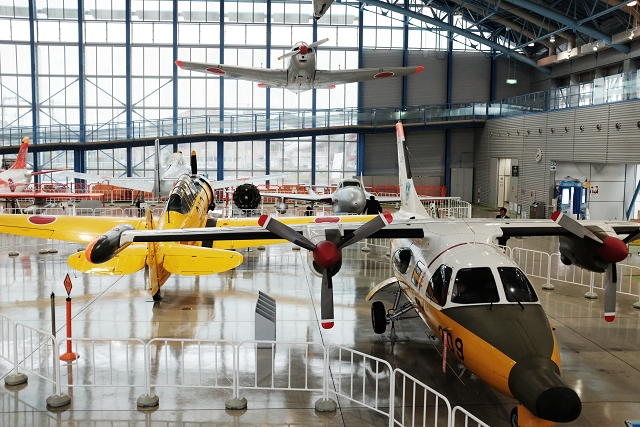 Hamamatsu Air Base is a military airbase which includes a museum at the premises. There are a constant take-off and landing of several Japanese fighter jets and self-defence aeroplanes at the strip where it is open to the public to view.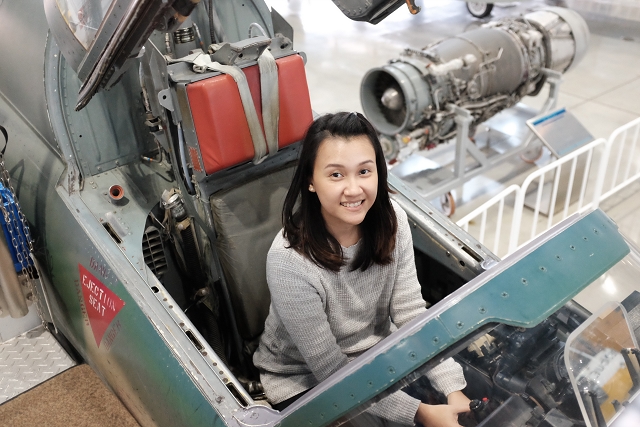 It is a great place for kids who love to watch aeroplanes fly by and landing. We saw many families here enjoying an afternoon stroll with their children.
Entry to the museum is free, however, most of the explanation videos and signboards are in Japanese.
Raku Hot Spring
To sum up the day, we retreated to an Onsen with a Hot Spring and had our meals there too. The hot spring really helps to clear the knots in your body and makes you feel relaxed.
After every Onsen bath, we would sleep in our Campervan like a baby. Ann even said that I snored the night away too!
Denpark Anjo City
To end the night, we checked our app and found a place to sleep. The location is outside "little Denmark" known as Denpark in Anjo City.
There are many activities, Danish landmarks as well as a tulip farm in the park but we did not go in as we had to pay. 😛 We would rather go to Denmark and see the real thing.
Nagoya
Bulan Bali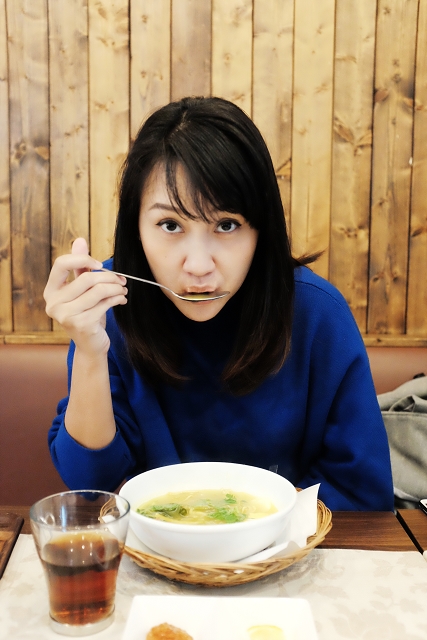 We left early in the morning and headed towards Nagoya city. We ended up at a Balinese restaurant called Bulan Bali. We rarely eat another country's food outside of the host country but we were already too tired from the driving and a bowl of mee soto could do no harm.
Surprisingly, the meals here are as authentic as you get them in Bali. However, the prices aren't. 😛 The restaurant is Halal too but they serve alcohol.
Yamagoya Restaurant – Matsusaka Yakiniku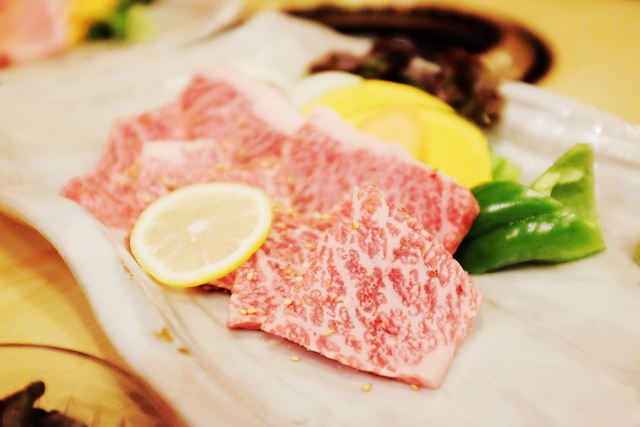 I have been watching documentaries on steaks and one of the most sought-after beef in Japan is known as the Matsusaka beef. The beef is from the Japanese Black Cattle (wagyu) reared under strict conditions in the Matsusaka region in Mie.
The beef has one of the highest fat to meat ratio and it would melt in your mouth like pieces of butter when you grill it. Only a limited number of cows are slaughtered each year and the beef commands a very high price and rarely exported overseas.
As we had no plans, Ann and I drove to Matsusaka in search of the beef. We ended up at Yamagoya Restaurant which serves Matsusaka Beef Yakiniku (bbq) style.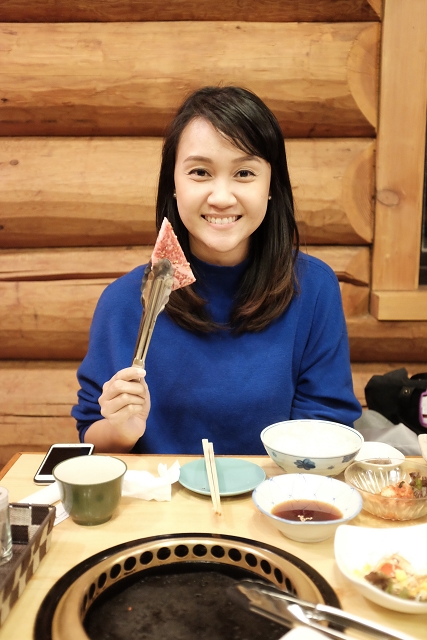 The beef was one of the best highlights of our trip. Ann keeps dreaming of the beef until today.
Tip: Order the chocolate ice cream here too. A sweet end to the meaty dinner.
Julie, the co-owner and wife of the chef who runs the restaurant is a Filipino and she speaks English well even though she says she has forgotten the language after more than 15 years living in Japan.
Do check the place out if you ever pass by this region.
After our hearty Matsusaka Yakiniku meal, we went for a bath at an Onsen and parked our Campervan outside a laundromat.
The next day we took it slow, did our laundry, chilling out watching our clothes dry and head to Nara. Who knew even a visit to the laundromat can be therapeutic. 🙂
Nara
Farmers Market in Iga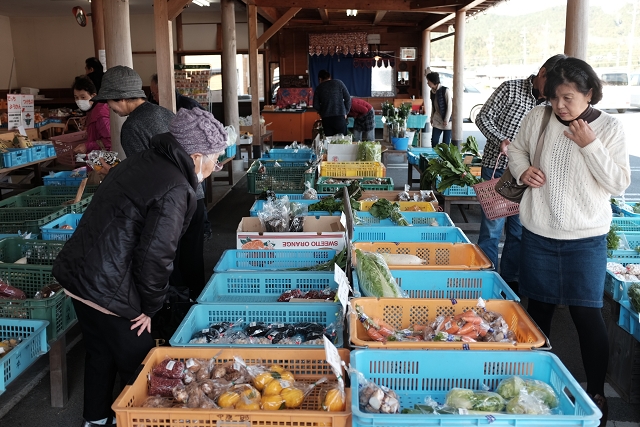 As we head to Nara, we stopped at a farmer's market in Iga where Ann bought oranges and snacks. We had a mini picnic as we basked in the sun in an empty field near the market. Sun is up and a packet of oranges, what more can you ask for.
Nara Park
Nara Park needs no introduction. They are best known for the free-roaming deers where you can feed them. I had loads of fun here feeding these gentle creatures. Not for Ann though, she's constantly worried about deers creeping behind her.
This park, however, can be very packed with tourists, especially on the weekends.
Jinniyah Nara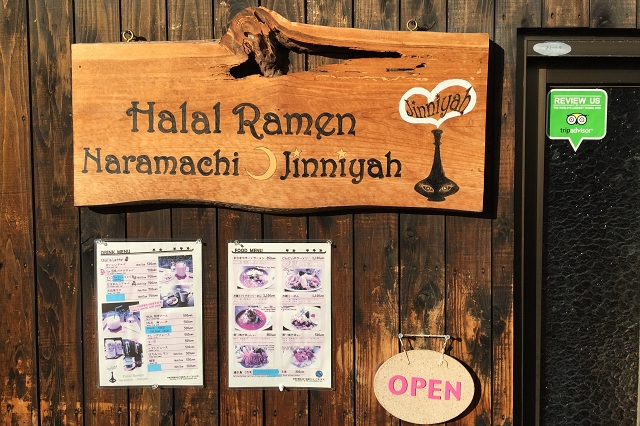 We got tired feeding the deers at Nara Park and we decided to feed ourselves. Jinniyah Naramachi is a Halal eatery located within walking distance of the park. The menu is limited and they only serve Ramen and Chicken Teriyaki bowls.
I had the Ramen while Ann had the Chicken Teriyaki bowl.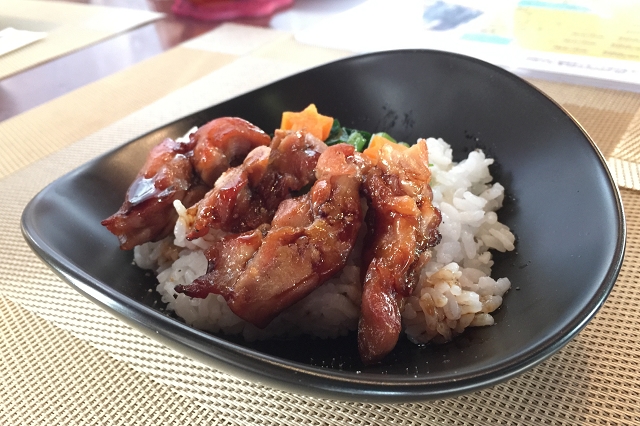 The Ramen was ok to us but the star of the show would be the Chicken Teriyaki bowl. Tender, juicy marinated chicken cooked over charcoal had us drooling for more.
It was so good that they have stopped selling the chicken by itself without the rice.
Higashimuki Shopping Street
Higashimuki Shopping Street is a popular covered shopping street in Nara. After our meal at Jinniyah, we had a little stroll here window shopping as well as gorging on street food.
There is a small booth that sells one of the best tasting Takoyaki we ever had. Just follow the smells and we assure you will find it.
Osaka
Konami Sports Club
The first place we went to upon arriving in Osaka was to find an Onsen. Konami Sports Club is an onsen cum sporting facilities in the city. By now, visiting an Onsen has become second nature to us. Something, we look forward to at the end of our day.
We bathed and scrubbed ourselves before feeling hungry and drive out to look for dinner.
Matsuri
We had been informed by our friends of a little Japanese Halal Restaurant in Osaka called Matsuri and decided to check the place out.
They sell Halal Kobe beef rice bowls to teh tarik located in the heart of Osaka.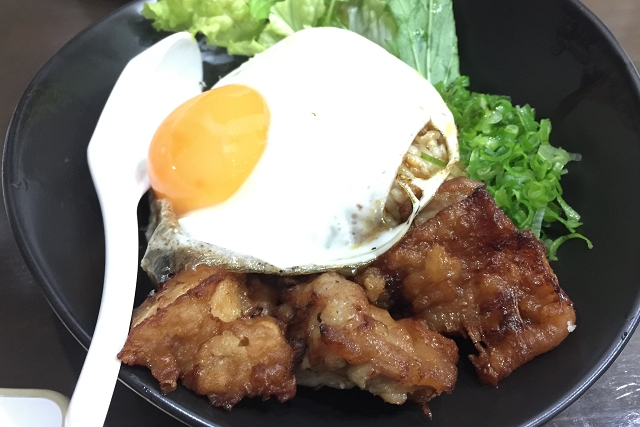 Ann ordered the Okonomiyaki while I ordered the Dry Curry Rice with Chicken Karaage. The Chicken Karaage was tender, juicy on the inside and had a nice crispy outer coating. It was so good that we ordered additional servings of the chicken.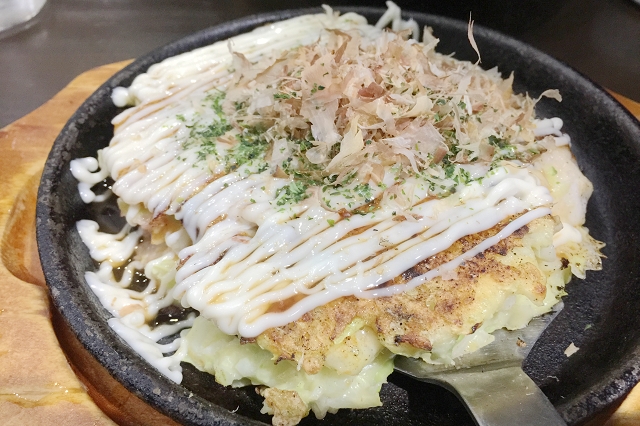 One of the guys working there named Yuki is able to speak multiple languages including Bahasa Indonesia and we had a nice chat with him.
A must visit place if you are in Osaka.
Family Mart aka Famima
In Japan, as long as you legally park your vehicle, you can sleep in it. We realised that many Japanese who are travelling across the country usually sleep at a Michi no Eki, (rest stops at a highway) or convenience stores that allow overnight parking.
For us, we prefer sleeping outside 7-11 or another convenience chain store called Family Mart aka Famima.
Why do we like to sleep outside Famima?
Apart from clean toilets and dim lighting for us to have a good night's rest, Famima has a variety of snacks and their caramel latte in the morning is the best wake up call for the long drives ahead. We can never thank Famima enough for their wonderful hospitality. 😛
Nakanoshima Fishing Port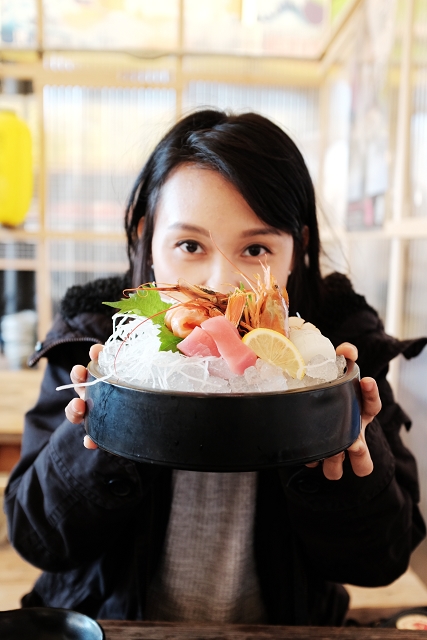 We found a fresh seafood place known as the Nakanoshima Fishing Port where you can get fresh sashimi, hot pot and various seafood tempura. This place is still under the radar that even the locals did not know about it.
You can choose the live seafood yourself and the chefs would cook it accordingly. During the night, there is live music, outdoor BBQ and many activities here.
We didn't stay until late and only had a wonderful seafood lunch here. Highly recommended!
Dotonbori
Since it's been awhile that we have been away from civilisation, we headed to Dotonbori a famous shopping belt in Osaka. It is a super touristy place and it can get very very crowded with shoppers.
Ann and I were not looking forward to any shopping but we decided to stroll around and eat some street food and just enjoy the city sights.
Gram Pancakes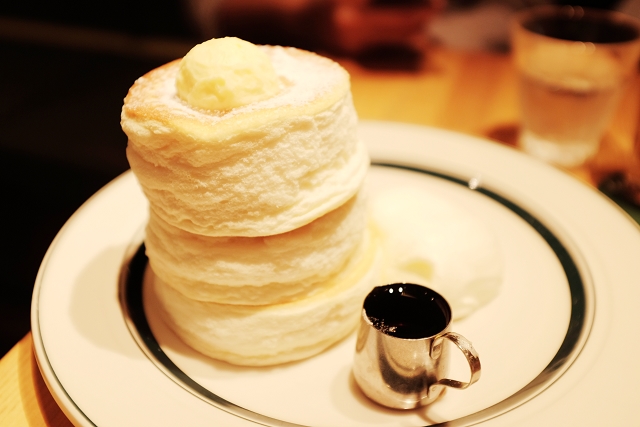 You have probably seen it on your Instagram feed, the jiggly pancakes from Japan. It is rated as one of the must-eat snacks while you are in Japan.
We decided to try it out and while there is a waiting list to eat this sweet pancake, we managed to get a slot. The souffle pancakes come in 3 stacks and as you shake the plate, the pancakes will jiggle.
The pancakes are very light, with an airy texture and have a creamy taste. The pancakes are only available during certain time slots as they take quite some time to make this sweet dessert. So do book your slots in advance.
Luke Lobster Roll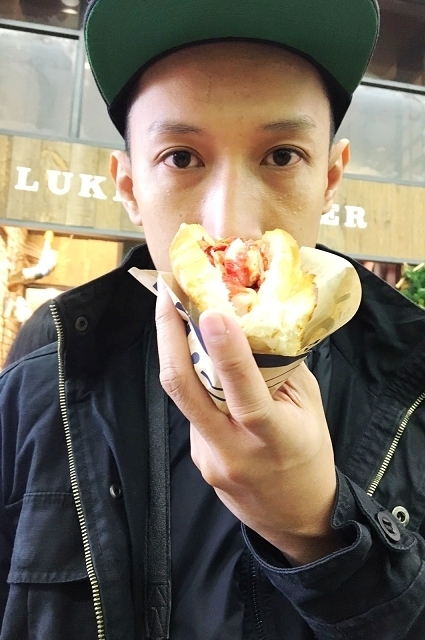 As we walked around the Shinsaibashi area (covered street mall) we came across a lot of people with lobster rolls in one hand and the other with their phones taking a selfie. So we got tempted to try it!
We have tried lobster rolls in Singapore before and decided to give Luke Lobster Roll a try.
While it was not as good as the Singapore version we had, it was a fraction of the cost compared to the Singapore one.
Calbee Plus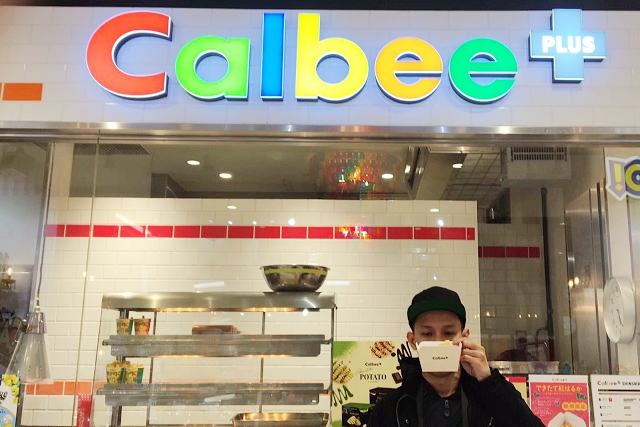 Calbee Plus is a cafe run by the popular Japanese snack brand Calbee. Here you can get freshly fried chips on-site, dipped in Royce chocolate and other flavours too.
We tried the octopus flavoured chips and after stuffing our faces the whole day we proceeded to an Onsen and later managed to find a 7-11 to end our stomach fulfilling day with a good night's rest!
Kyoto
Asakusa Shrine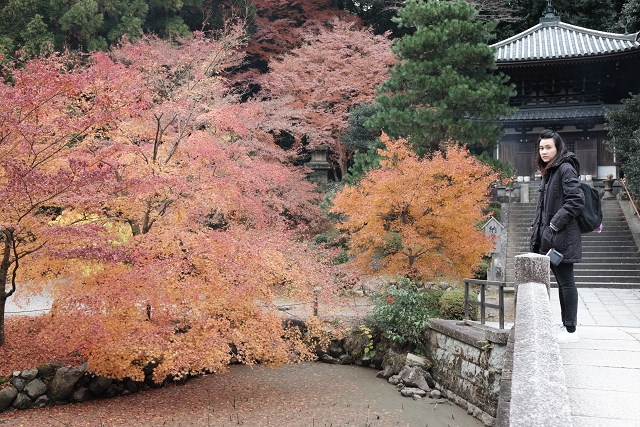 We then drove to Kyoto and headed to the city known for its many shrines.
Asakusa Shrine is one of the most famous shrines in Kyoto. The shrine honours the three men who founded the Sensō-ji.
Asakusa Shrine survived the Tokyo air raids during world war 2 in 1945. Because of this rich history, it was designated as an Important Cultural Property by the Japanese government in 1951.
Fushimi Inari Shrine
Fushimi Inari Shrine is another important Shinto shrine in Kyoto. It is famous for its thousands of orange coloured vermilion torii gates, which connects a network of trails behind its main buildings.
The trails lead into the wooded forest of the sacred Mount Inari, which stands at 233 meters and belongs to the shrine grounds. The shrine is mostly visited by Japanese businessmen and the orange torii gates are mostly donated by them.
Narikaya Ramen & Yakiniku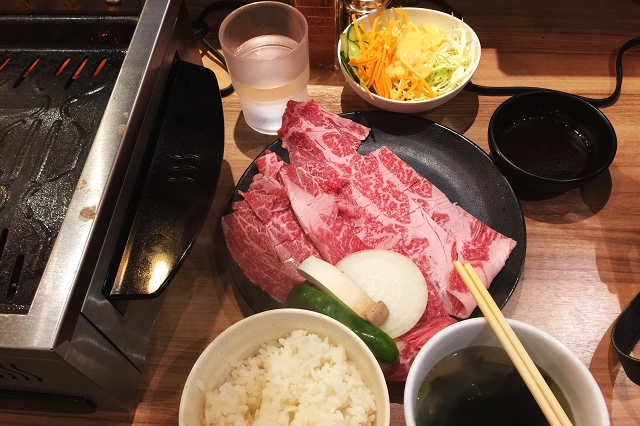 Narikaya Ramen and Narikaya Yakiniku are 2 different restaurants on the same street but they are from the same owners. So while one restaurant can be closed, you can still eat both Ramen and Yakiniku at either restaurant.
They are one of the few Halal restaurants in the area and we tried both the Ramen as well as the Yakiniku. It can get very crowded as it is near to the touristy Asakusa Shrine.
Hanami-Koji Street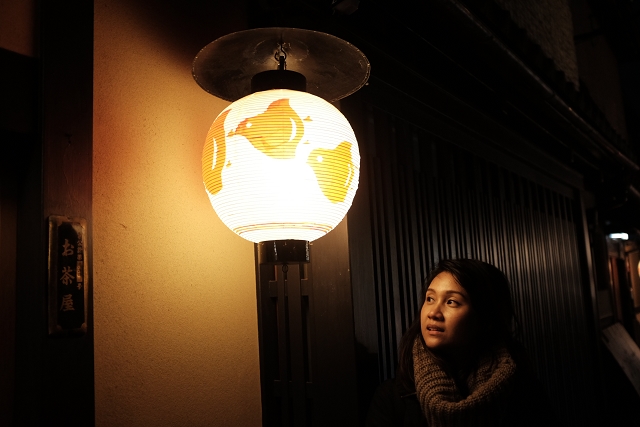 Ann was going on and on about how much she wanted to see the Geishas since she was in her teens. So that evening we made our way to Hanami-Koji Street which is famous for the Geishas. While we managed to get glimpses of the Geishas, there were signboards that advised tourists not to take a photo or harass them.
Trying to abide by the law, I took photos of Ann instead. 🙂
We then left and had our daily dose of Onsen, dinner and made our way to Biwa Lake where we parked our Campervan for the night.
Biwa Lake
Biwa Lake is the largest freshwater lake in Japan and it is known to be more than 4 million years old! There are many activities to do at the lake but it was just a lazy morning for us.
We decided to shake up our routine a bit and after a round of laundry, we had a midday Onsen at a place called Hiratopia near the lake.
Hiratopia is so empty and quiet that after our bath and lunch, we decided to have a nap in the parking lot. It was our quiet day!
Napping after a warm dip in a hot spring never felt so good!
Hiratopia address below.
 Shirahige Shrine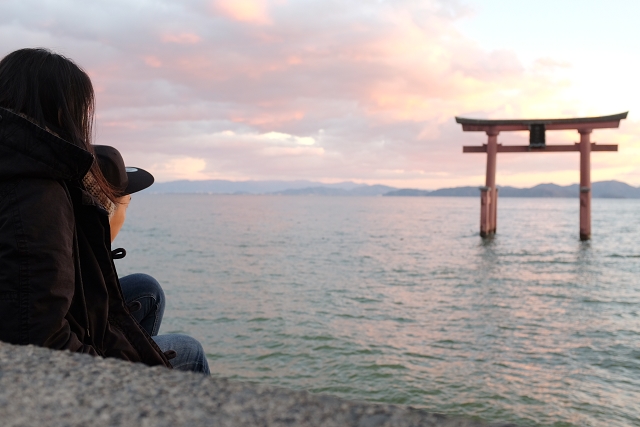 Shirahige Shrine is another Shinto Shrine located in the waters of Biwa Lake. We managed to drive there in time to catch the sunset and it was a nice scene with the last rays of the sun setting in the background.
We continued our drive towards Gifu and it began to snow! As we did not know where to head to, we opened our Onsen app and ended the day outside Yamato Onsen Peace Museum so that we can have a warm shower the next morning!
Yamato Onsen Peace Museum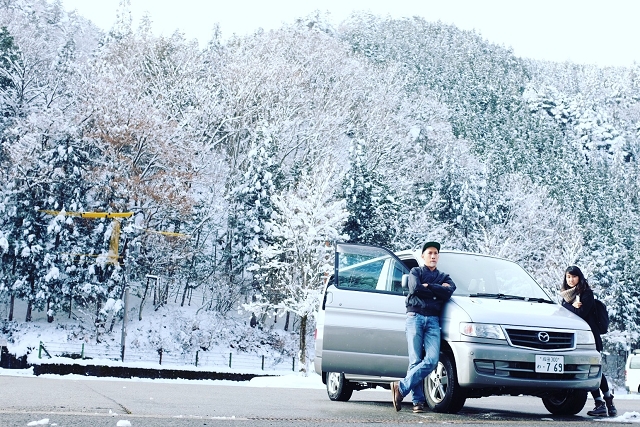 Yamato Onsen Peace Museum was by far the best Onsen we have been to in Japan. The Hot Spring bathing facilities has huge indoor baths as well as an open-air bath with amazing views.
And as it was snowing, it added to the amazing feel of Japan like those we only watched on the hit TV show Japan Hour. We spent a few hours here immersing ourselves in the geothermal pools and soaking in the wintry feel.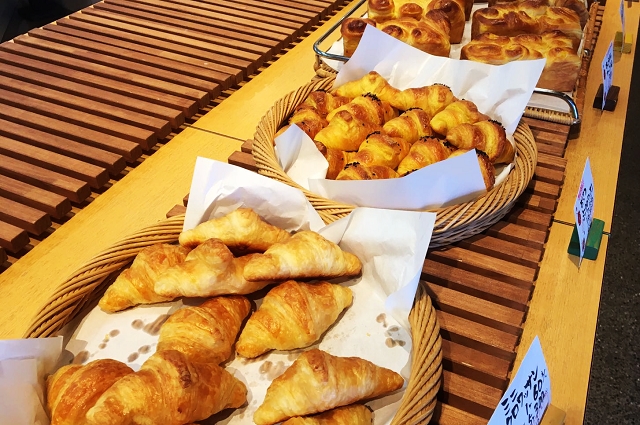 We had one of the best croissants here too. Flaky buttery goodness made by hand by a bakery aptly known only as Handmade Bakery.
Do check out this place if you are in the area! A must visit place and definite must try croissants!
Hida Folk Village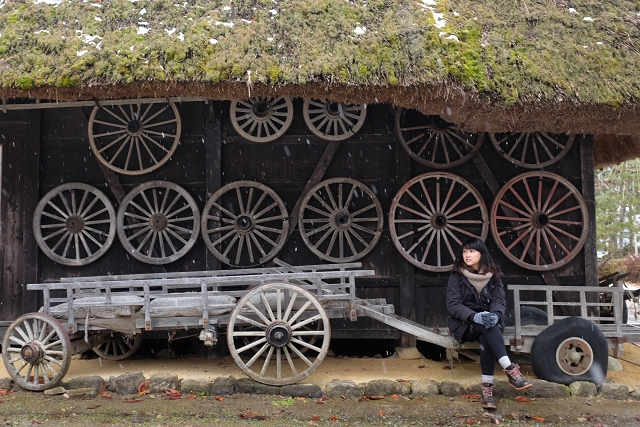 We made our way to a common tourist spot known as the Hida Folk Village or Hida No Sato. It is an open-air museum with more than 30 well-preserved farmhouses illustrating the traditional architectural styles of the mountainous regions of Japan.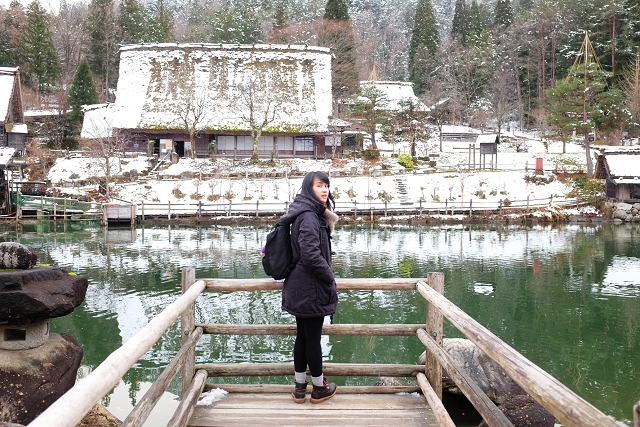 Some of the houses are already more than 500 years old. We did not stay long here as the weather was getting too cold for our comfort. We then headed to Takayama Old town in search of dinner.
Takayama Old Town
Hida Beef is another highly sought after and coveted beef from Japan. We had a Hida Beef Yakiniku dinner at Takayama Old town but it was not as good compared to the Matsusaka Beef we had earlier on our trip. Nevertheless, I had one of the best company with me in Japan. 🙂
After our dinner, we walked around Takayama Old town for a little sightseeing.
Shirakawago
We decided to drive to the well known Shirakawago Village. However, as it was snowing heavily, the routes we took were closed as the snow was too heavy.
We then diverted towards Toyama Bay where we heard and read that they have one of the best seafood there.
Toyama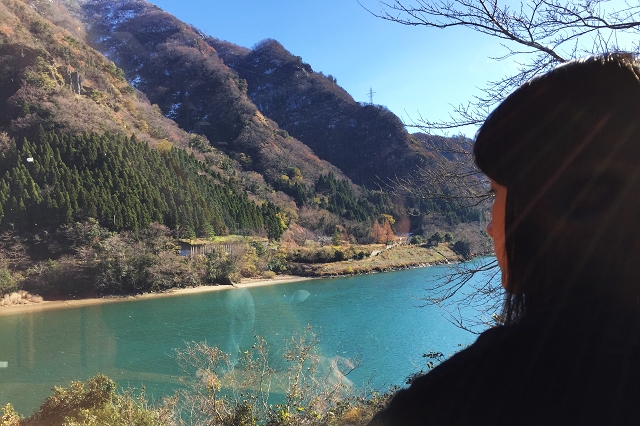 Toyama was probably the best highlight of our trip and we did not even plan to come here if not for the closed roads to Shirakawago.
After an Onsen bath and lunch by a scenic valley and river, we drove towards Toyama Bay, known for one of the best seafood places in Japan.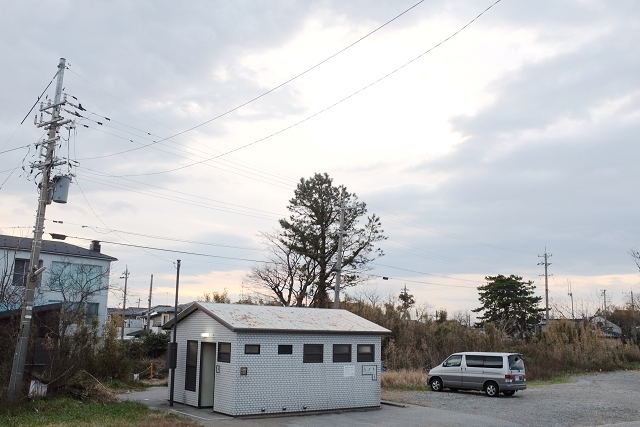 We parked our Campervan by the bay and had a little nap first before we had one of the best sushi dinners in our entire lives.
Sushi Kuine Toyama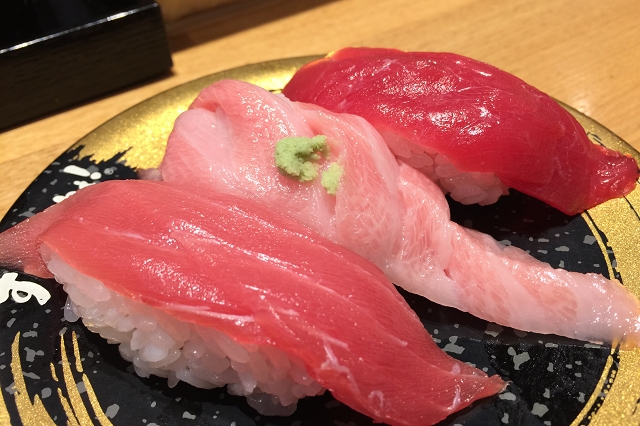 Enter Sushi Kuine, a sushi train restaurant which has several outlets in Japan. However here in Toyama Bay, the restaurant procures their seafood from the nearby bay and only the best and freshest seafood is served at the restaurant.
Sushi served in Toyama have a bigger cut of fish and smaller pieces of rice making it a very filling meal. From the poisonous Fugu (pufferfish) to the fatty tuna bellies, we were stuffing our ourselves with smiles on our faces.
I was smacking myself silly and a little angry with myself because I could not eat more!
This was the best sushi Ann and I have ever tasted and it was not even at an expensive high-end restaurant! Given a chance, we would love to return to Toyama Bay again and devour all seafood and sushi like it is going out of fashion.

Website: Sushi Kuine Toyama
Shinminato Kitokito Market
The next day, we decided to check out the source of all the fantastic seafood at Toyama Bay and that lead us to Shinminato Kitokito Market.
Upon arrival, you will be greeted by a 'Big Red Crab' as its icon. Once you enter, there will be a variety of seafood to choose from. After making many rounds in the market, we had Snow Crab, grilled fish and tempura for lunch. We devoured all the fresh seafood we can, before leaving for Tokyo.
After our fantastic Snow Crab lunch, we took the scenic coastal route back to Tokyo, whereby the route cuts through the mountains which are known as the Japanese Alps.
We had a slow drive and were feeling quite down that our adventure was ending soon as we reached the fringes of Tokyo.
Tokyo
Shinjuku
Back in Tokyo, Ann and I headed to Shinjuku as it was one of the many sites recommended by our friends. As we have been mostly to the countryside for the past 2 weeks, our senses were overwhelmed by the noise, neon lights and crazy crowds of Tokyo that we did not enjoy our night. 🙁
Tip: Parking in the city can be a very expensive affair. Plan your routes and if possible park your campervans outside the city and take the trains instead.
We did not stay here long and after a disappointing sushi dinner, we retreated into our campervan and found a quiet Famima for the night.
Tokyo Photographic Art (TOP) museum
W.Eugene Smith, one of my favourite American photojournalist had a show at TOP museum and it was a chance not to be missed.
There was an exhibition on his early life photo essays and we had an enjoyable time at TOP viewing the black and white film prints.
The museum is great for photography enthusiasts as well as a place for a quiet retreat from the hustle and bustle of the city of Tokyo especially with Christmas around the corner.
Shibuya Crossing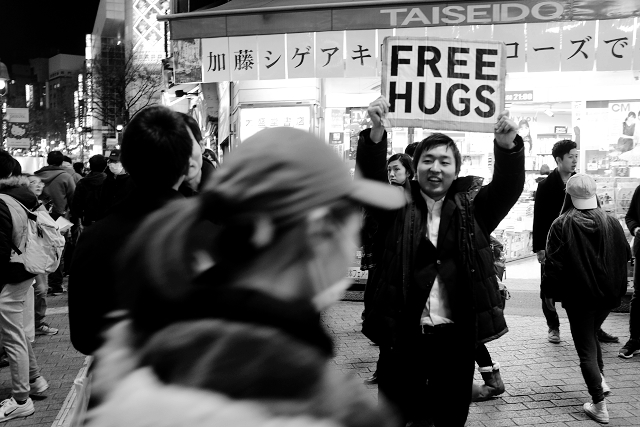 Shibuya Crossing needs no introduction. You have probably seen it on TV many times the busy intersection whereby pedestrians can cross in all directions.
Touted as one of the busiest intersections in the world, Ann and I crossed the intersection a couple of times with tons of many other tourists just for the fun of it. This area is also a shopper's paradise and while I was busy capturing street photos, Ann made some last minute shopping buying souvenirs for her favourite sisters.
We concluded that we preferred the quiet rural areas more than the cities and we need more of these quiet holidays.
End of Our Japan Campervan Adventures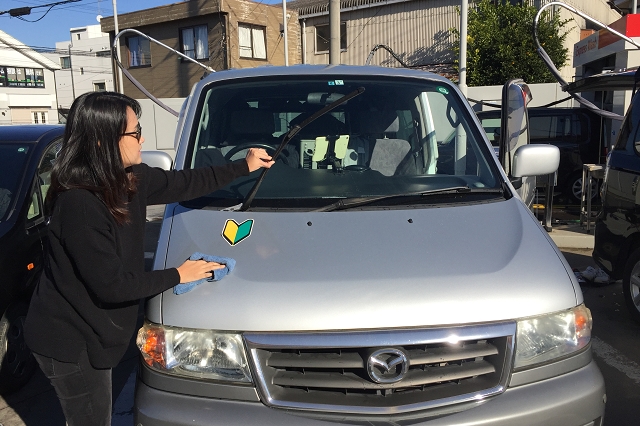 On our 2nd last day in Japan, we drove back to Narita, had one final Onsen bath, a wagyu steak lunch and cleaned up our van with a wash and deep vacuum.
After more than 2 weeks transversing Japan with our Campervan, we were feeling sad that our holiday is coming to an end.
We returned the Campervan to JapanCampers and checked in to a hotel for the first time on this trip!
Mercure Hotel Narita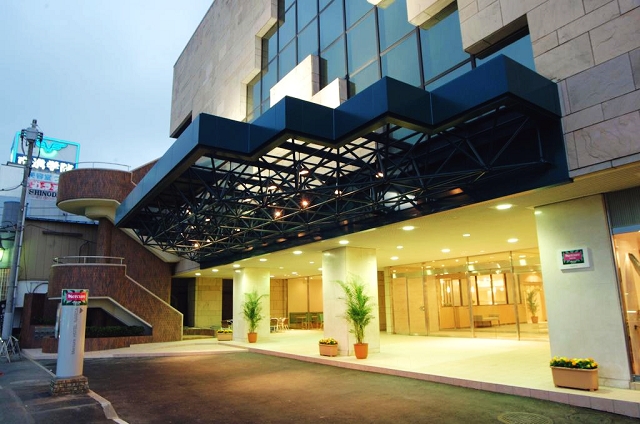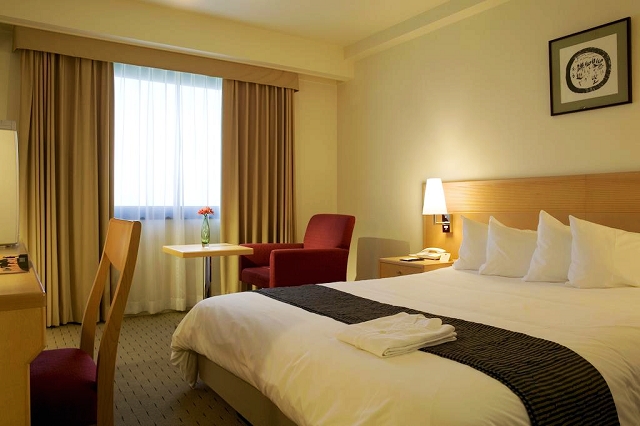 We spent our last night in Japan at Mercure Hotel Narita. The hotel is situated right in the heart of Narita city and a stone's throw away from the train station.
As it is situated in the city, there are many amenities and restaurants available around the hotel. The hotel has a couple of in-house restaurants too. A buffet breakfast is provided and to top it all off, there is a free shuttle service to the airport daily.
View Mercure Hotel Narita Rates.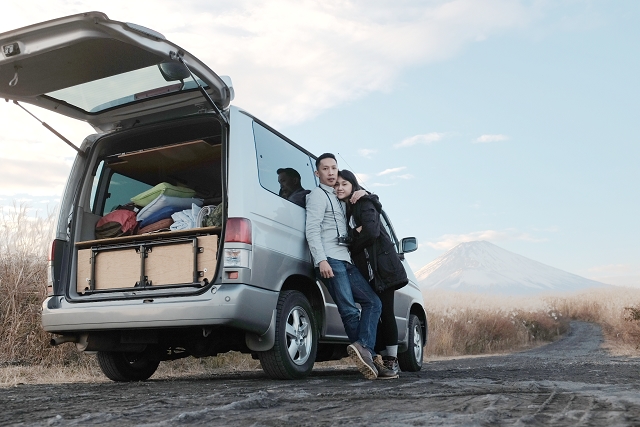 So here are the highlights of our Japan Campervan adventure. We could not believe that it was so easy to do a Campervan holiday in Japan that we might have problems if we were to do it in another country. We had high expectations before coming here and Japan has more than doubled that.
Japan has set the bar very high. From the easy access to onsens and bathing facilities, campervan parking, easy roads, friendly people and of course delicious food everywhere, we had one hell of a good time Campervanning in Japan.
We will definitely do it again! Ann has already begun her research and bugging me.
Special thanks to Changi Recommends for partnering with us on this trip!
Till then safe travels wherever you are. 🙂
Please follow and like us: