Que Pasa Singapore bids Goodbye to their resident Coconut Tree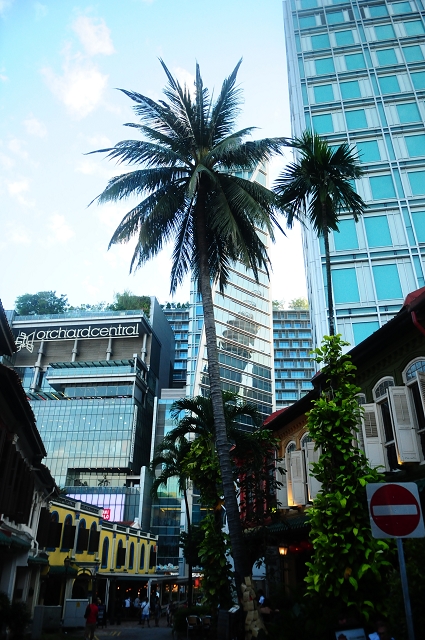 If you have been partying at Emerald Hill all these years, you will not miss a very tall coconut tree at the entrance of Que Pasa Singapore. (pictured above)
This Monday 9th Jan 2017, the iconic coconut tree of Que Pasa will be cut down for the safety of the residents as well as buildings in the area.
The resident tree have been around for more than 25 years. Revellers have vomited at it, (providing necessary nutrients to the tree) walked into it and a guy named Tom have even slept under it after being rejected by the girl of his dreams.
Que Pasa hosted a party for the last days of the tree. Guests can leave notes on the tree while enjoying complimentary canapes and drinks. I was the event photographer for the not so joyous occasion and below are some of the photos of the event.
More Photos can be seen HERE!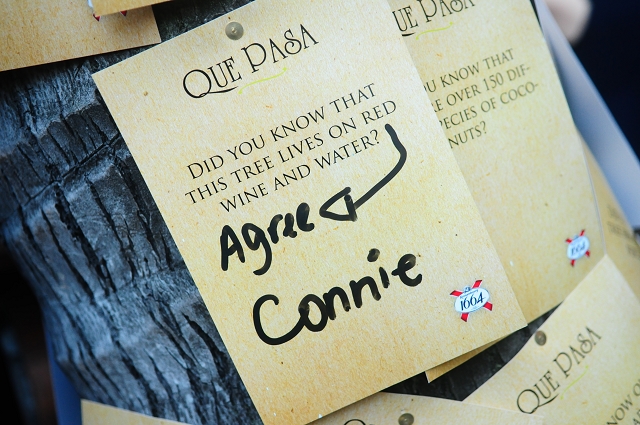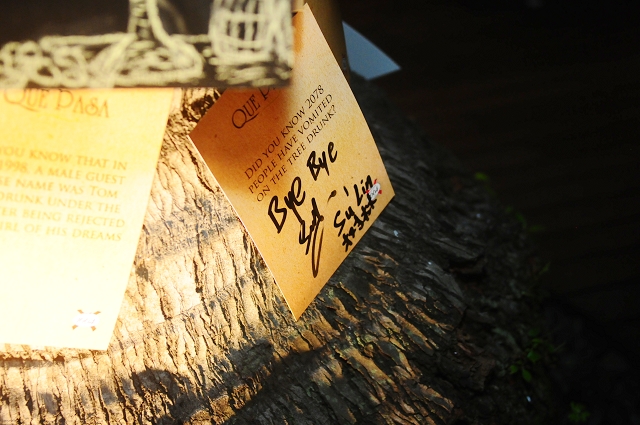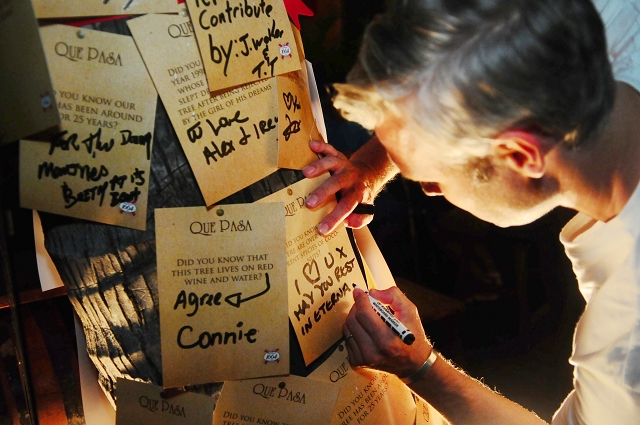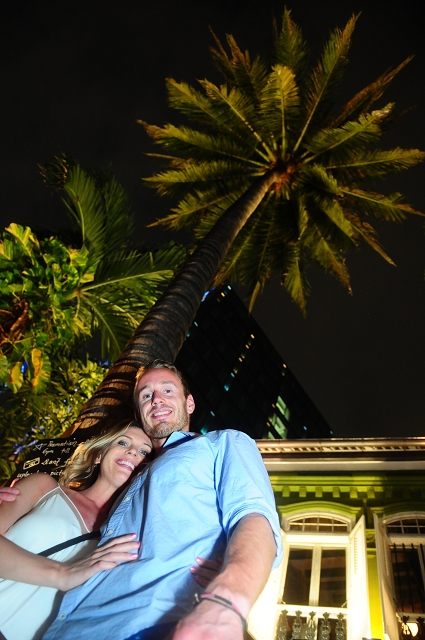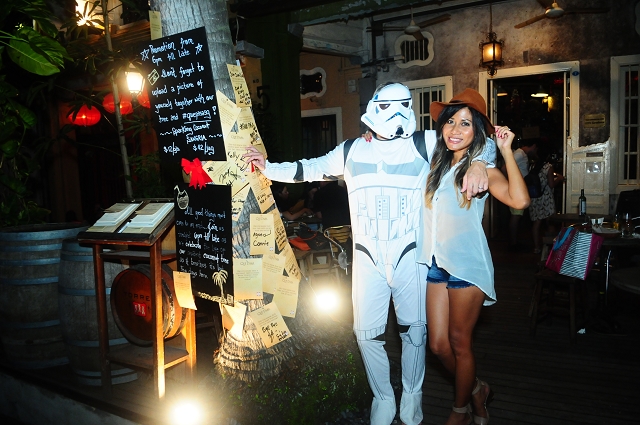 Que Pasa Singapore
7 Emerald Hill Rd, Singapore City 229291
Please follow and like us: