Brownice – Italian Vegan Ice Cream & Kitchen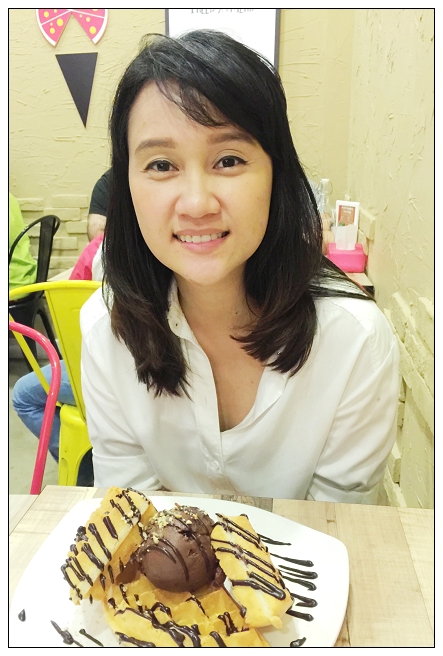 Time flies and suddenly a year have passed. Last year we celebrated Ann's birthday with a steak dinner at boat quay. This year, we decided to try out a different steakhouse and was sorely disappointed with the food that we left the restaurant feeling really unsatisfied.
We then decided to have dessert, and while both of us are lactose intolerant we googled for a non-dairy ice cream place and found one called Brownice.
Brownice serves non-dairy ice cream as well as vegan Italian cuisine such as pizzas and pastas in a little shophouse at Joo Chiat.
As Ann was still feeling hungry, we decided to order a Truffle Porcini Funghi pizza.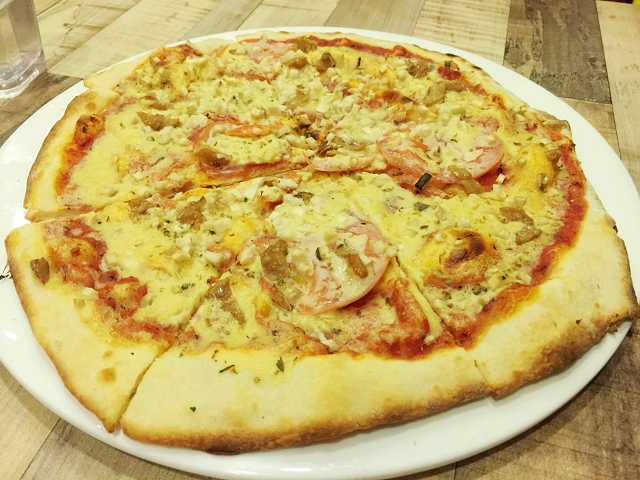 It was a thin crusted pizza topped with button and porcini mushrooms, tomatoes and drizzled with white truffle oil and cheese. Brownice is a Vegan restaurant which uses natural plant-based ingredients, therefore, all the cheeses and ingredients are dairy + animal products free.
We were quite amazed that the pizza and cheese tasted really nice. There was a nice hint of truffle oil and the cheese tasted very smooth and "milky" although it was dairy free. The thin crust is crisp-soft and pliable and we finished the whole pizza without feeling overly full.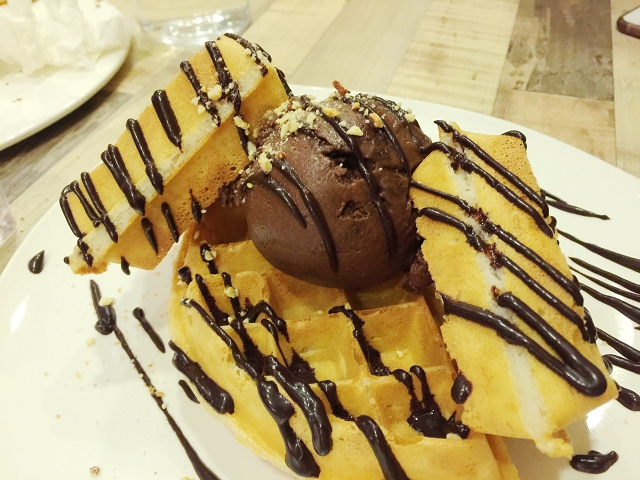 We always have a problem enjoying a good cuppa or ice cream after a meal but here at Brownice, their ice cream is made from organic brown rice milk as well as organic evaporated cane juice. They only use fresh, natural ingredients that are preservative free.
So no more feeling bloated or gassy after indulging in some good ice cream!
We ordered the waffles with a scoop of Peppermint Chocolate ice cream. The ice cream was heavenly good and tasted like normal dairy ice cream although it is made from brown rice milk. There was a nice hint of peppermint but it didn't overpower the rich chocolaty taste.
However, we felt that the waffles were a bit hard and crispy to our liking. It could have been softer like bread like texture but we didn't care because the ice cream was fantastically good.
We really enjoyed our meal here at Brownice and we left feeling all happy and not thinking about finding the next toilet in case we have a bad tummy from the ice cream! 😛
If you are lactose intolerant like us, or just want to try some great vegan Italian meal, drop by Brownice and try it out.
Brownice Italian Vegan Ice Cream & Kitchen
53 East Coast Road, Singapore 428771
*featured photo by Brownice
Please follow and like us: