Flavour Flings – The Raclette Cheese Trend in Singapore
You have probably seen it on your Facebook timeline, Instagram stories and other social media outlets about the trending gooey melting Raclette Cheese spread over steaks.
Ann and her friend Cara found a cafe called Flavour Flings in Hougang and decided to give it a try. And they of course brought me along as it was my birthday!
We decided to order one starter and 3 different mains to share.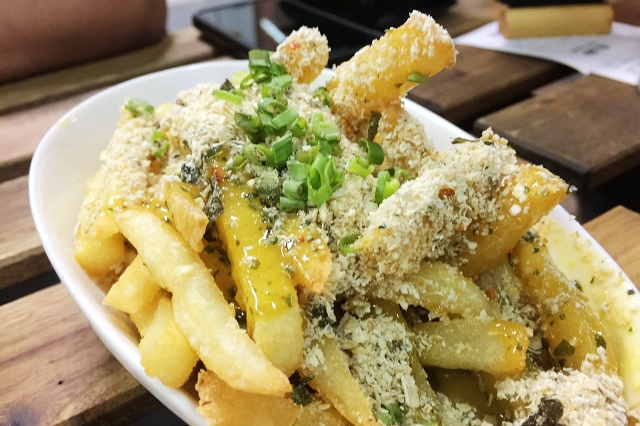 We started our meal with the Salted Egg Yolk Fries. The fries were crunchy and cooked perfectly. The salted egg yolk sauce was savoury and a little spicy just nice to kill off the jelakness.
Personally I find that the buttered cereal topping was overpowering the salted egg yolk. I preferred the fries with the salted egg yolk as it is minus the cereal.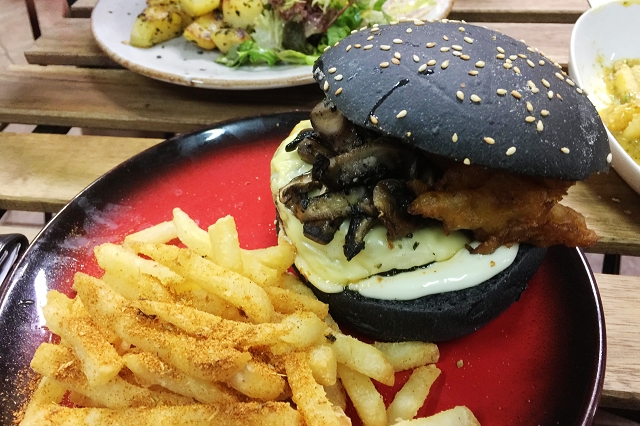 I ordered the Nasty, The Beef Burger. The charcoal boule, emmental cheese, mushrooms, house beef patty, battered onion rings and Cajun fries sounds and looks very appetizing.
However, the house minced meat patty was over filled with rosemary. Not just a little, but the whole burger tasted like rosemary burger instead of beef. Everytime I burped, there was a very strong after taste of rosemary. I finished the rest of the burger but not the patty.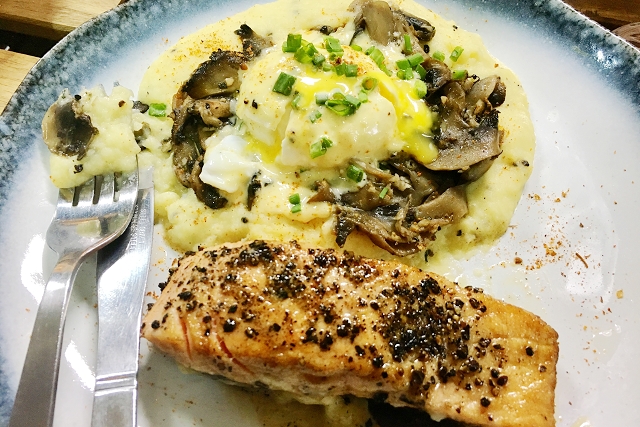 Ann ordered the the Salmon Fillet. The salmon was probably the best among the 3 dishes. The mash potato was nicely done and the eggs benedict was perfectly runny.
This is our first time having a combination of eggs benny and salmon and we thought it was a great combo.
Our friend Cara, ordered the Beef Steak with Raclette, the star of the show, which of course was the whole purpose of heading to Flavour Flings.
The New Zealand grass fed beef was nicely done medium. The cheese has a distinct smell and a very creamy nutty taste. You only 1 chance to video the scraping of the cheese….so do have your phones ready!
I liked the raclette cheese, however I felt that it was better laid over the potatoes instead of on the steak. Ann and Cara felt the same way too.
Overall, we think you have to try it out yourself to better appreciate the raclette. I didn't enjoy my burger so I am quite on the fence for this one. But I would love to head there again to try their famed Salted Egg Yolk Croissant with Raclette!
Make sure you make your reservations as they can be always packed to the brim. And yes they are Halal certified.
Flavour Flings
Blk 121 Hougang Avenue 1, #01-1348, Singapore 530121
Please follow and like us: