Noosh Noodle Bar & Grill: Fusion & Modern Style Cuisine At The Esplanade
I had a short break in between 2 work photography sessions at the Esplanade for the Forbidden City: Portrait of an Empress and Ann decided to accompany me for dinner.
As we were already at the Esplanade, we decided to hop over to Noosh Noodle Bar & Grill to try out this restaurant which had long snaky queues that we could not get a seat the last time we came.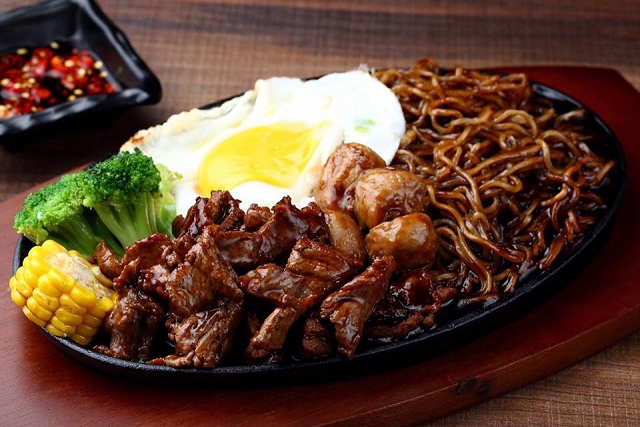 After we settled down, Ann ordered the Noosh Noodle Sizzling Plate which comes with either beef or chicken. It is a Korean inspired stir fry ramen with sweet bean sauce. Ann got the chicken version and the servings were very generous. It comes with a sunny side up and vegetables served on a sizzling hot plate.
The noodles were chewy, springy and the sweet bean sauce made the dish really great for those who don't really like spicy food.
However, if you like your food spicy, their signature sambal kicap chilli padi (bird's eye chilli with sweet soy sauce) that is served with this dish would open up new dimensions to this noodle dish.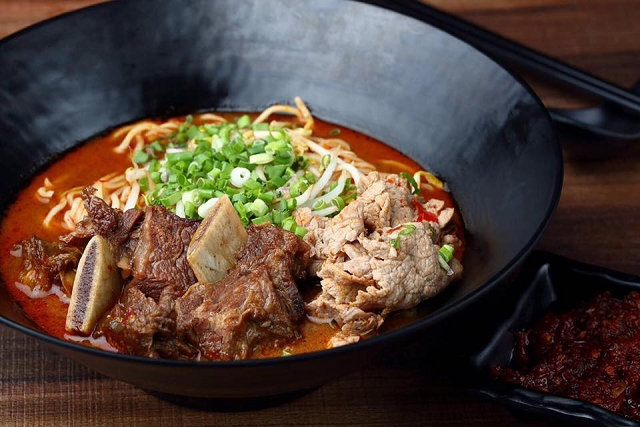 As for me, I could not decide and eventually ordered the Szechuan Beef Ribs Noodle because it states on the menu it was their best seller!
The Szechuan soup based noodle was very hot and spicy that it will jolt all your senses. I could understand why this was their best seller as there was a generous amount of beef slices as well as the short ribs that comes with the al dente noodles.
However, my 2 gripes were that the portion of the noodles was a little small compared to the generous servings of beef and it didn't state in the menu that it has bean sprouts in it.
I am not a fan of bean sprouts and I hope they will update their menu to inform their customers. 🙂
Other than that it was a really a great dish.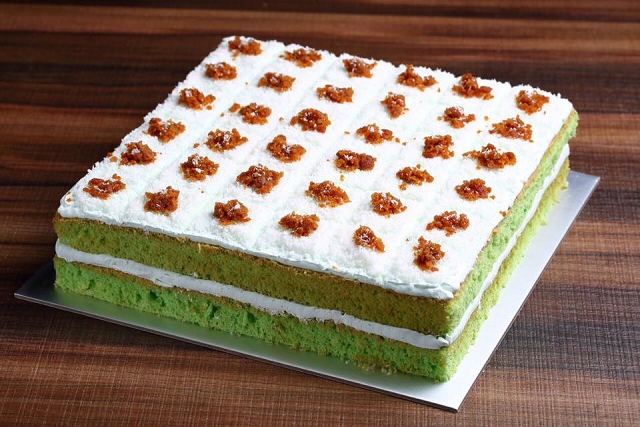 We were informed that Noosh's Ondeh-Ondeh cake served with ice cream is one of the best in town and a definite must try!
It is one of their in-house speciality and sells out very fast.
However, as I was rushing for time for my next assignment Ann and I had to give the dessert a pass for now. We would probably return here again soon try out the other dishes on the menu as well as the Ondeh-Ondeh cake.
Does anyone want to join us?
NOOSH Halal Noodle Bar & Grill: 8 Raffles Avenue, Esplanade Mall #01-13B, Singapore 039802
Opening Hours: (Tues to Sun) (except Fri), 12pm – 10pm, (Fri) 3pm – 10pm,
Closed on Mondays
Please follow and like us: