Wakanui Grill Dining – 21 Day Aged Beef On Site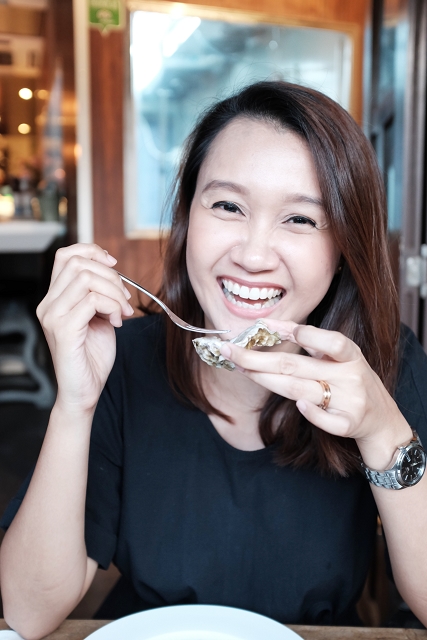 11th Nov was Ann's birthday and I decided to bring her out for nice dinner just for the both of us. We have been hearing about this steak place at Boat Quay named Wakanui Grill Dining so we decided to give it a try. We heard that it has one of the best-aged steaks in town and they even aged the meat on site. We were greeted by the friendly restaurant manager and after a short recommendation, we ordered.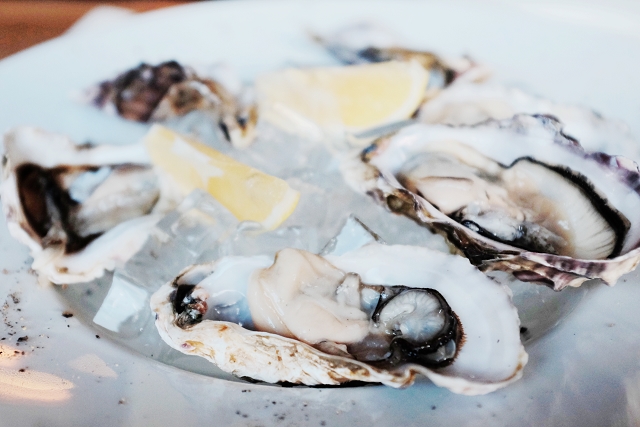 We started our meal with half a dozen of fresh New Zealand oysters. The oysters are plump and briny just the way we love it. The oyster liquor or better known as oyster juice was clear and tasted amazing. As cliche as it may sound, you could taste the sea from the oysters.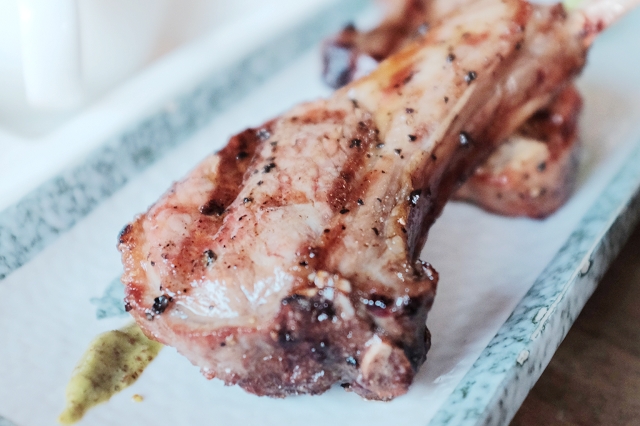 As it was still early for dinner, there were not many guests at the restaurant and the manager chatted with us. I shared with him that it was Ann's birthday and he congratulated her. After which he brought out two sample pieces of complimentary lamb chops. Four words…..
OUT OF THIS WORLD
The lamb chops were juicy, succulent and fall off the bone. We were lost for words. Ann was licking to its bone. It was that good!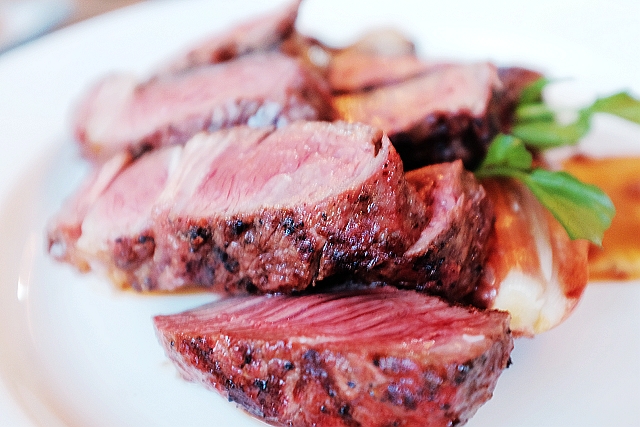 The main course was, of course, the premium 21 day aged ribeye steak.  The manager explained to us that the beef comes from New Zealand in a town called Wakanui, raised on natural green pastures and aged on site! The beef and lamb are grilled over the famous "Binchotan" charcoal from Kishu. The charcoal adds additional flavour to the meats. As for me, I don't really care how the steaks were cooked, as long as they tasted good!
We had our steaks medium rare. The steak was very tender, easily cut and the marbling melts in your mouth. Perfect! We ordered 2 sides. Pan fried grill mushrooms and truffle fries to accompany our steak. To complement the taste further it was recommended to us, to dip it with wasabi and sweet miso ginger sauce.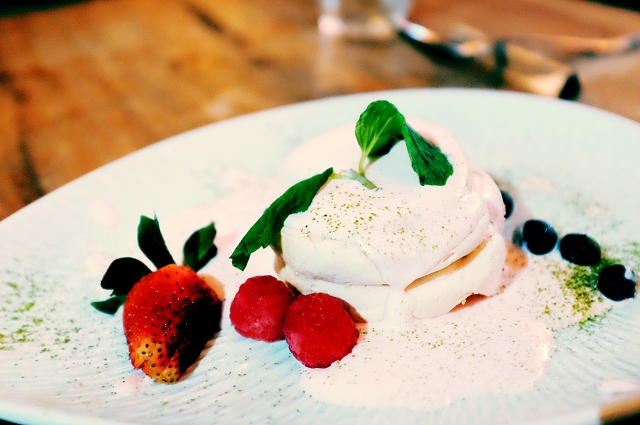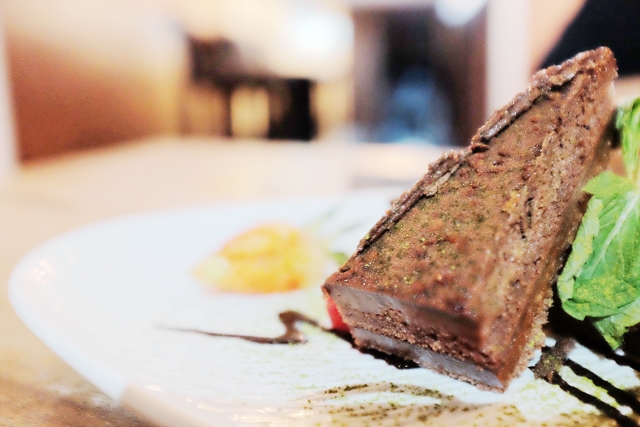 We wrapped up our meal with 2 desserts recommended by the manager. The first was named Wakanui Anna Pavlova created after a famous Russian ballerina after her visit to New Zealand in 1926. It has a crisp crust but soft and light inside. It crumbles easily and melts in your mouth.
The second dessert was Dark Chocolate Mousse Cake. It has a wafer base and to our surprise, the wafer is still crisp and crunchy. Ann and I have tried many wafer based cakes and they disappoint us all the time with the soggy wafers. But Wakanui's cake was top notch.
Best of all both cakes were not overly sweet as you might expect and it went down well. 🙂
Overall, we had a fantastic and satisfying meal. Everything was perfect. Ann already planned to head here again for the Lamb Chops, full rack this time! We paid, thanked the manager and went for a walk down Boat Quay with a full belly and of course feeling all loved! 🙂
*Update: Wakanui Grill Dining have moved to a new location. Updated address below. 🙂
Wakanui Grill Dining
5 Straits View, Marina One The Heart #04-02, 018935
Lunch
Monday to Friday: 12:00 – 2:30 (LO 2:30)
Dinner
Monday to Saturday: 6:00 – 11:00 (LO 10:30)
Closed on Sundays
TEL: +65 6438 6321
Reservations@wakanui.sg
Please follow and like us: