Star Wars Festival at The Gardens By The Bay
We are not big Star Wars fans but our friend Cara managed to drag us to the Stars Wars "May the 4th" celebrations to mark the 40th anniversary of the Star Wars movie franchise at The Gardens By The Bay. While Cara have been to all the 3 days festival, we and another friend Yazid only tagged along on the final day to catch the outdoor movie screening of Star Wars : The Force Awakens.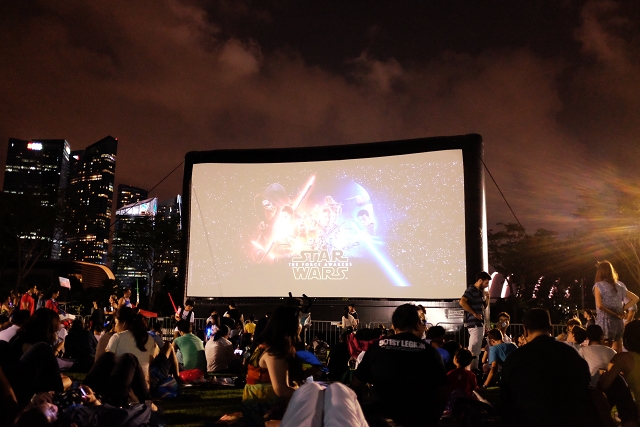 While everyone else was warming up for the Star Wars run, we laid down our picnic blankets and deep fried chicken at The Meadows. We wished the runners "May the Force be with You" while indulging in our dinner waiting for the movie to start. 😛
The were tons of fringe activities at the festival such as the Star Wars themed Silent Disco and special appearances by Chewbacca and Kylo Ren. The Star Wars Fans of Singapore were there to bring you themed activities, demonstrations and exclusive exhibits of their vintage toy collections and fan art. And of course not forgetting the Star Wars Fans costumers who joined in the festivities to snap selfies with other fans where the proceeds go to KKH Health Endowment Fund.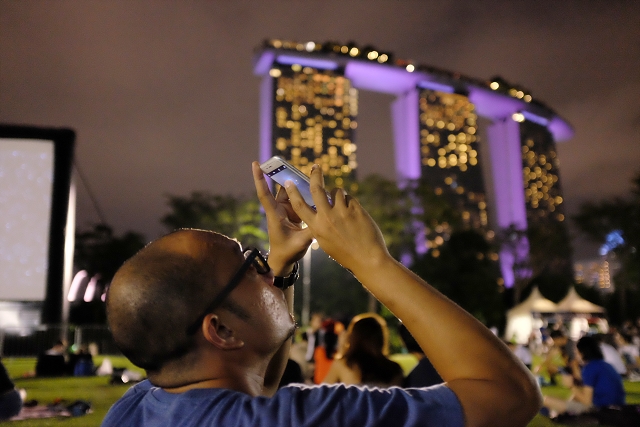 Our friend Yazid, another Star Wars fan was all excited about the festival and could not stop snapping photos of the Supertrees that transform to Light Sabers, the weapon of choice of Jedis and Sith Warriors. He also went around taking selfies with all the various Storm Troopers parading around the picnic area.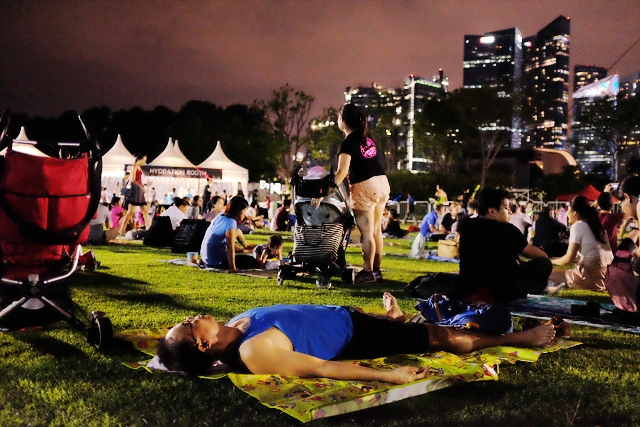 We stayed till the end of the movie even though some runners were already snoring away. 😛 It helps too that the weather was really on our side that night. It was a truly awesome and epic night. We look forward to the Golden Jubilee of the Star Wars franchise in the next decade to come! May the Force be with Us.
Please follow and like us: