The Fat Crab – Succulent Sri Lankan Crab Restaurant with A View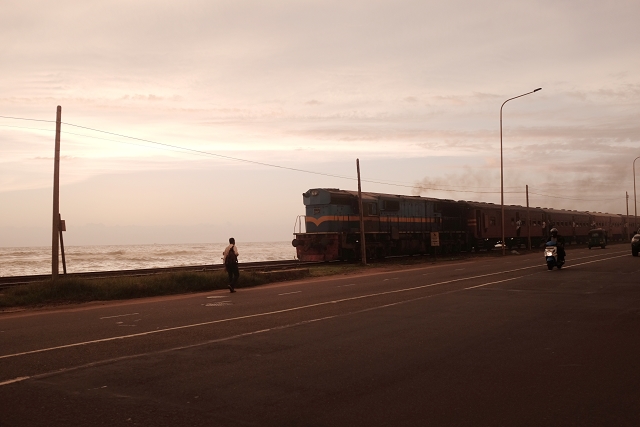 Every year in June which is our wedding anniversary, we would make it a point to travel and see the world. This year we decided to head to Sri Lanka for our yearly holidays.
As it was our 3rd Anniversary, I decided to spice things up a little and bring Ann for a nice anniversary dinner. As Sri Lanka is known for its fresh seafood and crabs, friends who have been to Sri Lanka recommended us a few popular seafood restaurants especially The Ministry of Crab. We tried to call to get a reservation but it was always full.
Our Uber driver, recommended to us The Fat Crab and we managed to get a table there.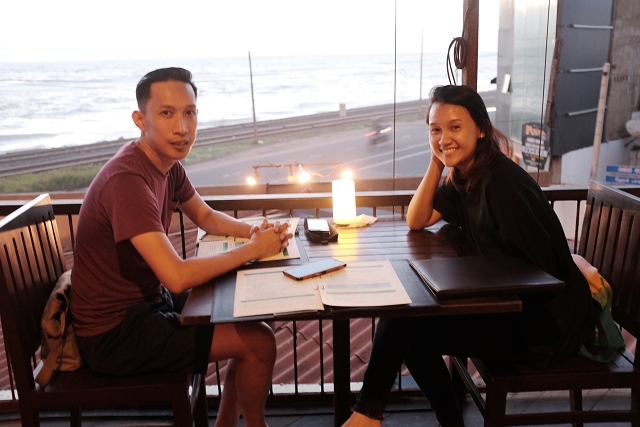 The Fat Crab is a well known seafood place along the coast of Galle Face by the train tracks facing the Indian Ocean. The views were amazing and the constant chugging of the trains that pass us by reminded us of our honeymoon in Mongolia. 😉
We managed to catch our first sunset in Sri Lanka and immersing ourselves with the views. It helps too that it was a breezy day and the restaurant is located on level 2 with an open styled concept.
The waiter brought out a the catch of the day which was huge tiger prawns. As Ann love prawns, we ordered half a dozen of the grilled Tiger Prawns.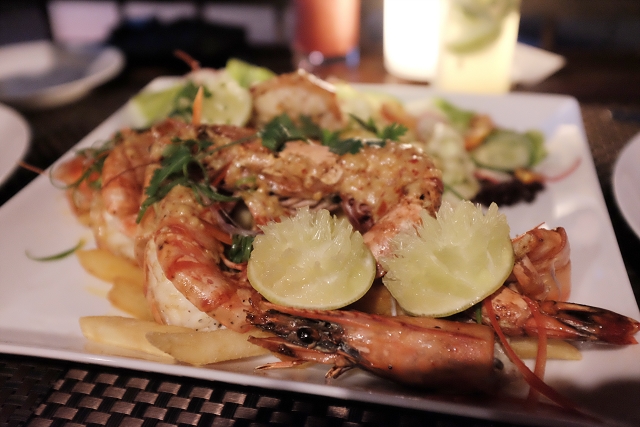 The prawns were very meaty, juicy and nicely grilled to perfection. The shells does not stick to the meat, easily removed and of course I made Ann peeled for me. Hehe
It is served with a side of salad and chips. Don't forget to squeeze the lime as it adds a nice zesty kick to the whole dish!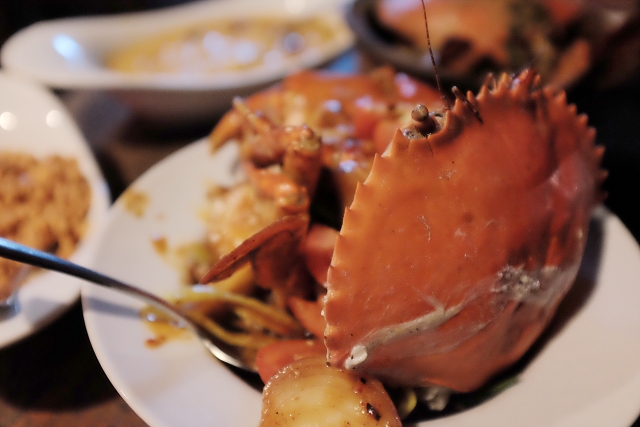 We were here for the Sri Lankan Crabs and the waiter brought us to a tank to choose our crabs. We chose 2 mid sized ones and had them cooked in 2 different styles.
Tip: Do ask for the price first as these Sri Lankan crabs can be very expensive
Pictured above is the Spicy Negombo Devilled Crabs. The crabs were cooked in a tomato based broth and spices. It was not hot as I expected it to be but Ann liked it a lot and that is all it matters.
The crabs were definitely very fresh, sweet and succulent. We ate mud crabs before but Sri Lankan crabs were way better.
The waiter explained to us that the crabs can be difficult to find in some months and most Sri Lankan crabs are exported overseas or sent to high end restaurants. No wonder they carry a heavy price tag!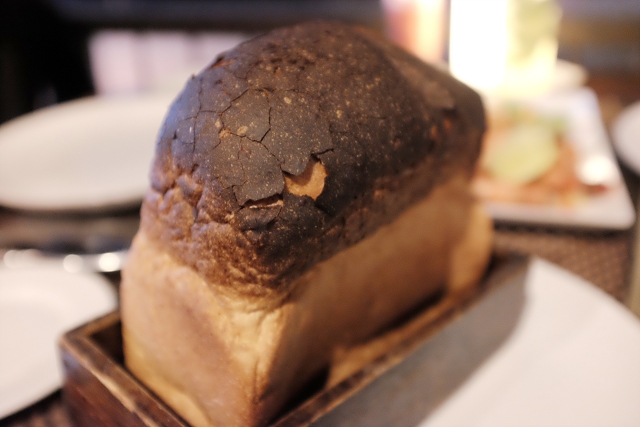 The meal was served with a loaf of crusty Homemade Baked Bread known as Kadé Paan and we also ordered chips. The bread reminds us of the traditional bread we always have as kids growing up before the advent of factory baked breads.
The bread is slightly crusty and hard but it is a good way to trawl up all the sauces from the crabs!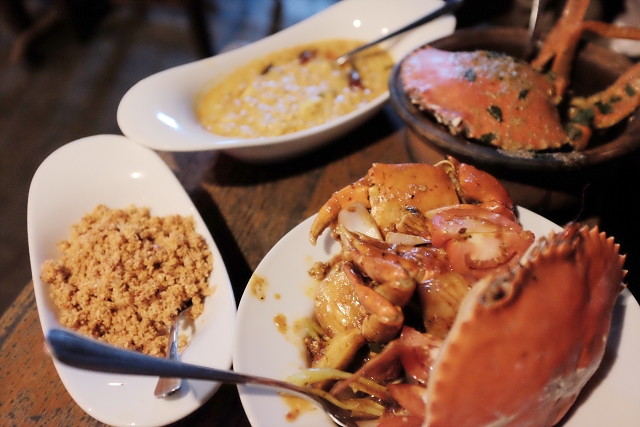 The second crab dish was the Lankan Muruga Leaf Curry Crab served in a claypot. The crabs were cooked in Sri Lankan styled yellow curry. It has a peppery taste compared to the red curries you have in Indian restaurants.
I really like this dish as it is more spicy compared to the Devilled Crabs and it also reminds me of a similar dish my mum cooks.
The meal was accompanied with Pol Sambol, traditional Sri Lankan dish made from grated coconut and chillies as well as Dhal. 
We truly recommend this place if you are here in Colombo. The crabs were succulent-ly good, the views amazing and of course don't forget to bring great company to share the experience with.
Till next time.
Please follow and like us: