The Halia – Fine Wagyu Steaks with Die Die Must Have Chocolate Dessert
It was a long weekend for most of us and Teachers' Day happened to fall in the same week, so I decided to give myself a treat. Well, it was an occasion to be happy about and of course, Shahrom was the lucky one to be my date. 🙂
We usually head to Royals Steakhouse to get our steak fix but I decided to explore a new place. That's when I stumbled upon The Halia Restaurant over at Singapore Botanic Gardens.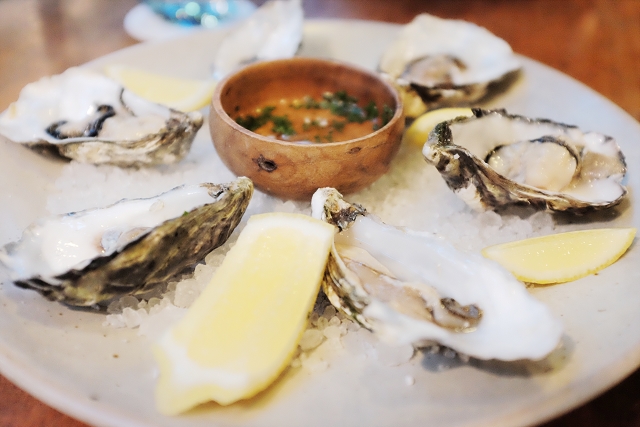 For starters, we ordered half a dozen of Freshly Shucked Irish Oysters. The oysters are fresh and briny, with a little squeeze of lemon as well as Mignonette sauce, there was a burst of flavours in our mouths.
Honestly, half a dozen is not enough for us but we needed to save some space for the steaks.
For myself, I ordered the Tajima Wagyu Skirt and as for Shahrom, he got the Sanchoku Wagyu Ribeye – both done medium rare. The steaks are served with freshly grated truffles, potato gratin dauphinois and mushroom jus.
The fine Wagyu Steaks had a well-marbled texture and the fat in the steaks makes it very rich, juicy and tender which cuts like butter and melts in your mouth. Lovely.
The Potato Gratin Dauphinois is a lasagna like dish which is made of layers of potato and cream. When my steak was served, I thought it was slightly small and won't be full by it. Don't judge the tiny piece of Wagyu as well as the potato dauphinois as it was really fulfilling and really good. Every element on the plate compliments one another. It was the right decision made.
To end our meal, we ordered desserts for ourselves. I ordered the Sticky Toffee Pudding and Shahrom had the Die Die Must Have Chocolate. Yes! That is the name of the dessert on the menu!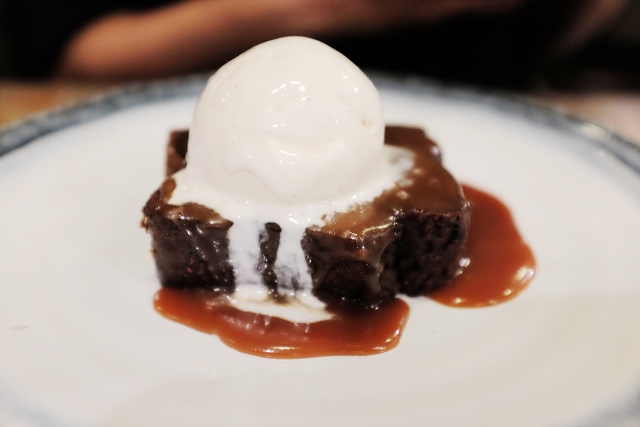 Well, if you have a sweet tooth, the sticky toffee pudding made of dates, butterscotch sauce, sea salt and served with a dollop of vanilla ice cream will be the perfect choice for you. It is sweet and very addictive to the last bite. The butterscotch sauce has a slightly burnt taste to it which makes you crave for more. A very rich and sinful ending to my meal!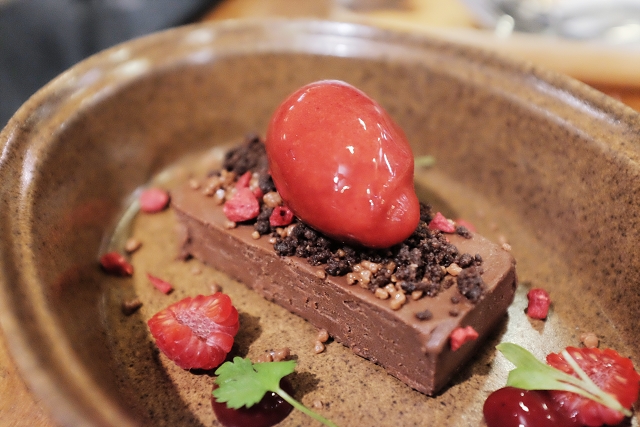 Shahrom had the Die Die Must Have Chocolate, which is a rich chocolate ganache topped with chocolate crumble, popping chocolate candy, raspberry sorbet and drizzled with raspberry sauce.
The popping chocolate candy literally gave multiple explosions of flavours in our mouths in every bite of the cake. The raspberry sorbet though was a little bit sourish but it blends well with the sweetness of the dessert.
A truly die die must try dessert if you are a chocolate connoisseur.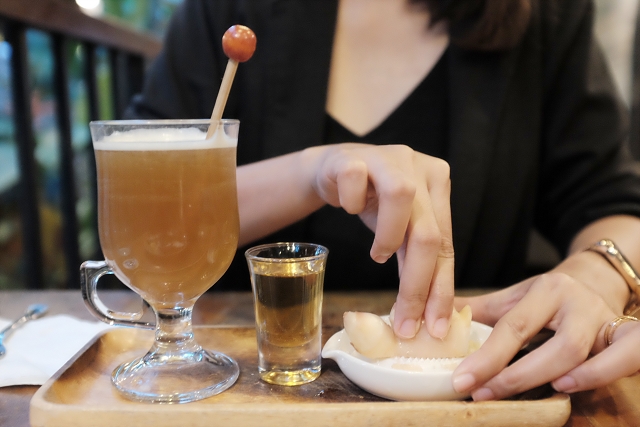 Over at The Halia, they are privileged to be working with Singapore Botanic Garden's Library of Botany and Horticulture. Hence they are able to brew some of their spiced drinks with more than 150 years of history and research which goes into the distilled goodness.
Lately, I have been into drinking self-made ginger concoctions and I decided to give their 'CGC' drink a try. It is made up of Cumin, Ginger and Cinnamon with a side of honey to ease on the herbal taste. When the drink is served, I was able to grind my own ginger and add the honey according to my taste. It was an enjoyable hands on experience and a pleasure to create a drink according to your tastes.
Our dining experience over at The Halia was indeed a pleasurable one. The location, ambience, food and nonetheless the company made my night! If you would like a peace and quiet romantic night out with great food, head down to The Halia.
We will definitely return here again soon.
The Halia
1 Cluny Road, Ginger Garden, Singapore Botanic Garden, Singapore 259569
Please follow and like us: