Tips on applying an Indian Visa as a Singaporean
A Singapore passport allows us to travel abroad to almost every part of the world Visa free that includes countries like Cuba, Ghana, Mongolia and even North Korea. One of the things that we could not understand is that we have to apply a Visa to visit India, one of our biggest trade partners.
Applying for an Indian Visa in Singapore got us stressed out even before we step foot in the sub continent.
Sharing our Indian Visa experience, it will be one of those things that will always stay in our memory. To save you some hassle, below are some of the tips to guide through your application.
Our Number 1 tip 🙂
Apply the Visa online and do it way in advance. It saves you all the heart ache and trips to and fro the High Commission India agent office, BLS International Services S Pte Ltd if anything goes wrong or they require you to make changes to your application. Trust us a lot of things can go wrong.
Sufficient time
If you prefer to do it manually, do plan your schedule ahead of time. Preferably, 2 weeks before your flight.
If you would like to seek some help and not too sure how to go about applying for Indian visa, head down to Mustafa Center and the travel agents will get it sorted for you but of course at an extra charge. As for us we got our visa done on our own, to save a little bit of money.
Here are the a few details about BLS International. This is the only service provider that processes your documentation.
They have 2 offices in Singapore.
Anson Road
BLS International Services S Pte Ltd
Unit 30 – 08, International Plaza
10 Anson Road
Singapore 079903
Call Centre Number +6531635611
Little India
BLS International Services S Pte Ltd
Unit 14 – 02/04/05
Sim Lim Tower
10 JalanBasar
Singapore 208787
Call Centre Number +6531635611
Do take note on the following to save time at their office.
Passport Photo: It has to be different from the photo in your passport. According to their website, your photo have to be square or equal dimensions. You can try Instagram but we do not think it will work.
Fill up the online application form and print it out. It is a very long form. Questions like your family history, military experiences, occupation, hotel address and office address is a mandatory component to be filled.
Have your hotel address. If you don't have any, find one on Google or come up with one.
Opening hours: Mondays-Fridays, 9am to 3.45pm. (timings when we all are at work) They do not entertain late comers. Seriously!
Be Prompt
Upon confirmation, a SMS will be sent to inform you that they have receive your application. Once everything is proper, you are ready to fly!!
In my case, I had to go down to BLS office to get my passport photo changed. That caused a delay in my visa.
So if they call you to go down to change anything, in the words of Russell Peters, "Take it and GO!"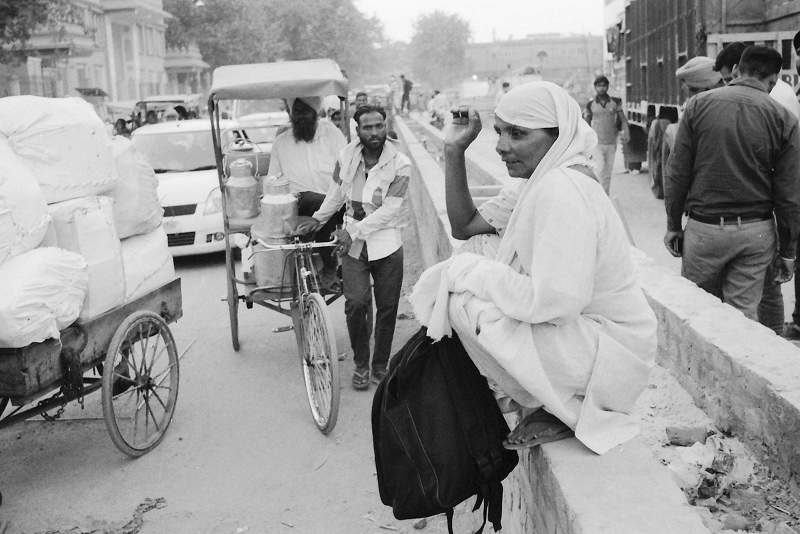 Patience
Patience. Have loads of it. Like we said earlier, a lot of things can go wrong. We have experienced it first hand. From running to both locations in 1 day to hearing people quarreling at the office. Surprisingly, the personnel there are calm and friendly. There was a lady who have been there for the past 7 days but still have not received her Visa. She just shook her head side to side and sigh. But it was truly a memorable experience. All in all, never expect anything. Patience is everything even before you step foot in India. So have an open mind, enjoy the journey and I bet you will have an adventure of a lifetime.
It is truly Incredible India. 🙂
If you have any queries or questions about applying for an Indian visa, feel free to drop us an email. We will try our best to help you.
* All images belongs to
avvrtti
.
*This article might contain links to affiliates which Fat Starfish might receive a percentage of sales with no additional costs to you. Thank you for your support.
Please follow and like us: