Travel Street Photography in Hong Kong
One of the activities I enjoy during my travels is Street Photography. During my days in film school, I spent countless hours in the darkroom processing black and white film as well as printing them out to show off to my family and friends. I still shoot on film on my travels but sometimes I also use a digital camera for those short trips.
My current digital camera of choice is the Fujifilm X100T. Last Christmas Ann and I spent the festive holidays in Hong Kong and I brought along the X100T for some travel street photography. Here are some photos I made during the trip.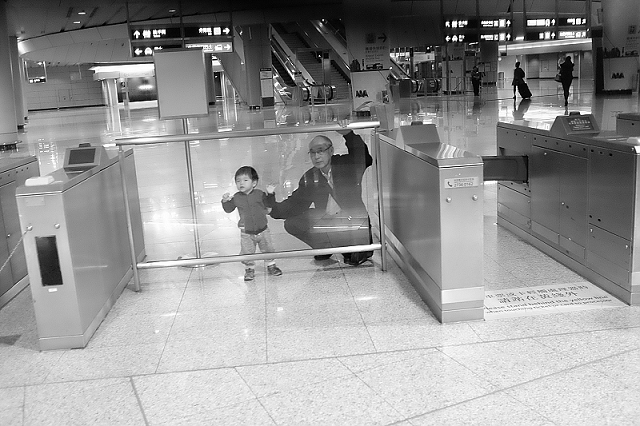 Just as we landed in Hong Kong, one of the most economical and fastest route to the city centre is via the MTR; Hong Kong's equivalent to the Subway. Here I was greeted by a boy with his grandpa. I loved the way the glass panel framed the both of them.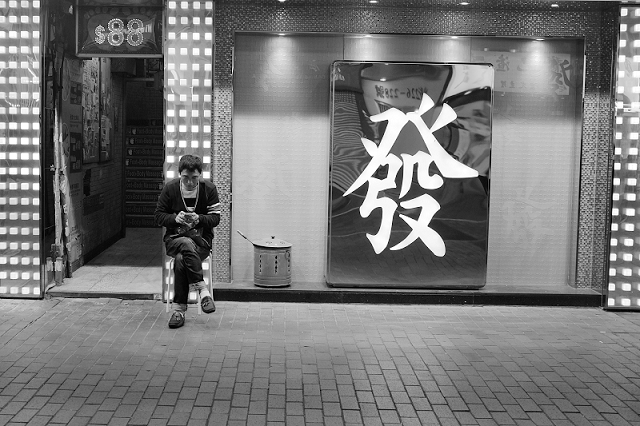 The number 8 is a lucky number in China and Hong Kong. Therefore you will see a lot of deals with the number 8 in it.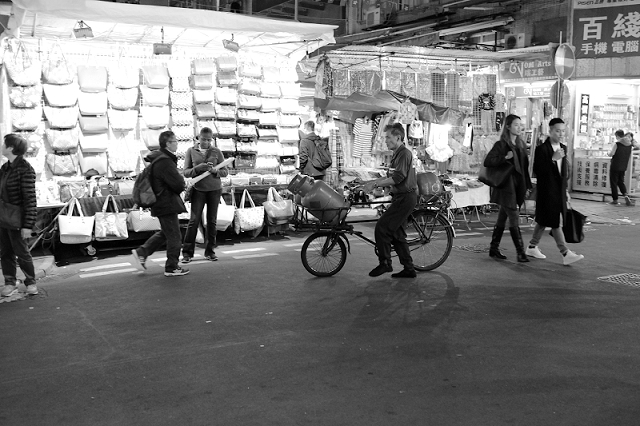 It is amazing that you can find the old and new side by side in Hong Kong. As the vehicles zipped past the bustling city, you can also find gas tank delivery men sending their orders via a bicycle.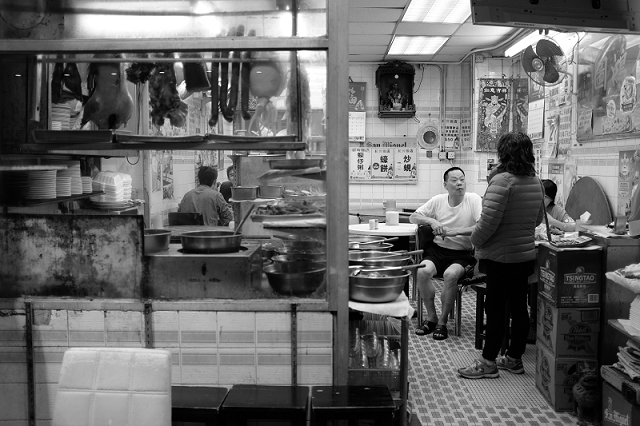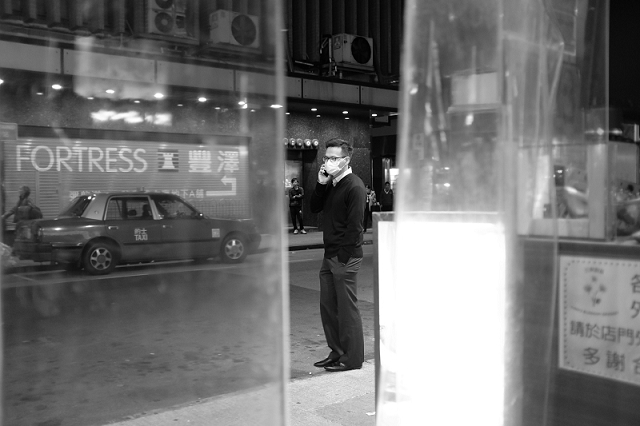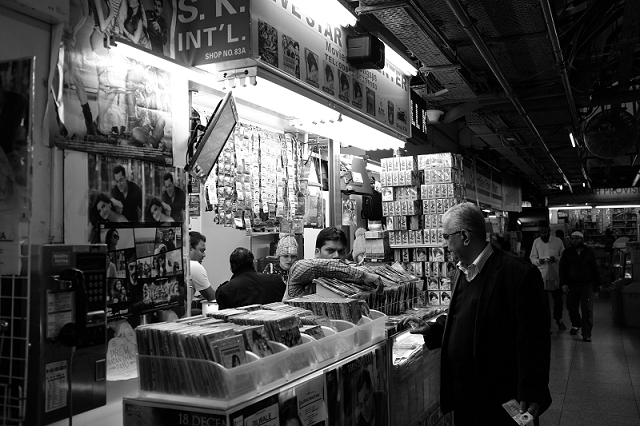 Ann and I stayed at Chungking Mansions, a notorious place for sex workers and drug peddlers in their heydays. Now it consists of guesthouses and small businesses.
Tip: Avoid photographing in Chungking Mansions if possible. The business owners gets a bit worked up for no particular reason when I began shooting some photos.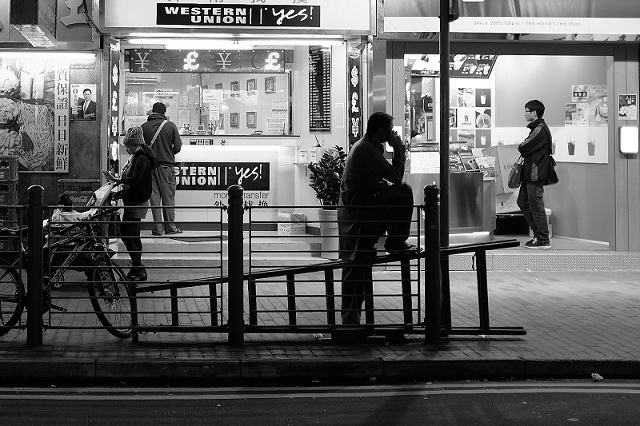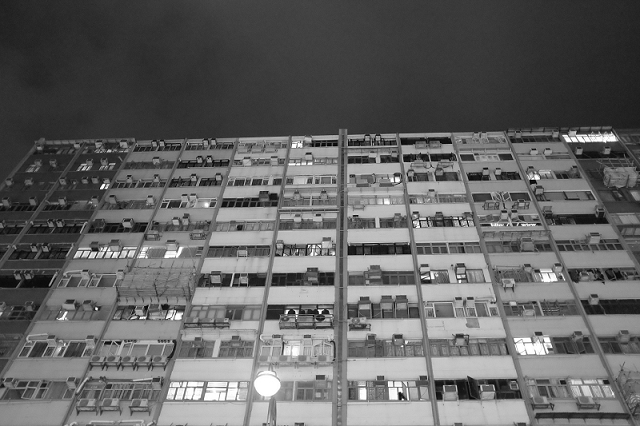 Hong Kong is a very densely populated city. Space is a premium and most people live in rented apartments shared with many other tenants. The upside for me is that the streets are constantly filled with Street Photography Moments.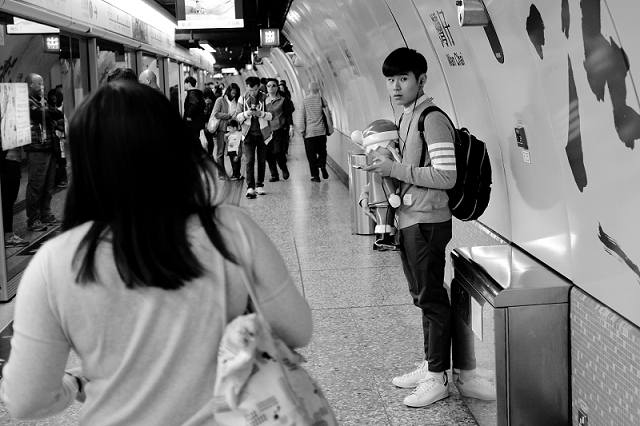 As it was the festive holidays, Christmas decors are abound wherever you go. I even photographed a guy with a Santa doll at the MTR.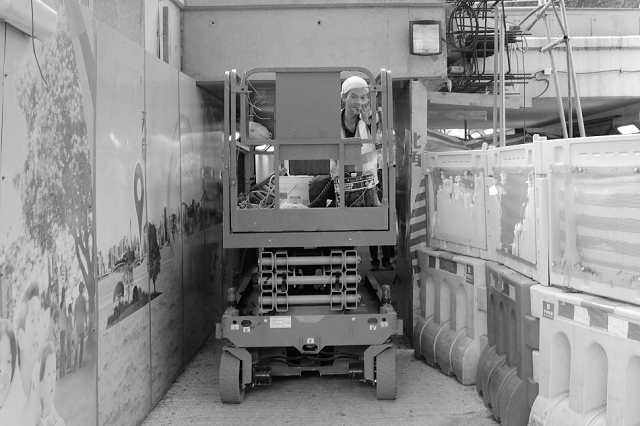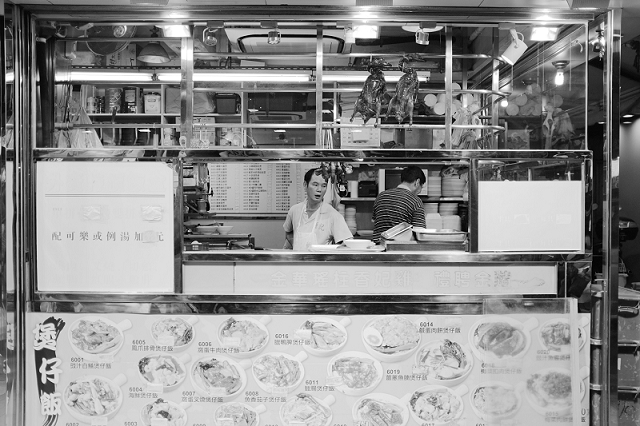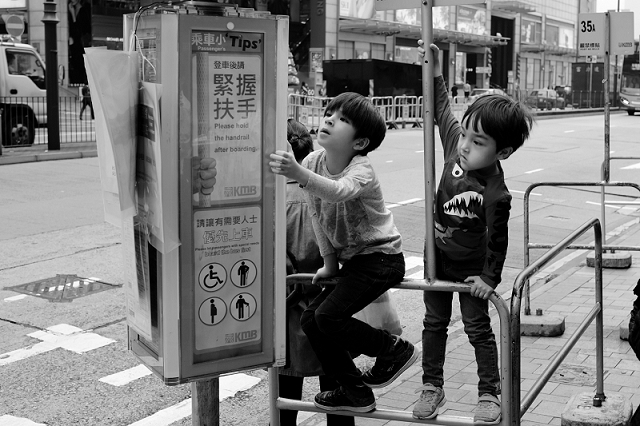 Children playing at a bus stop. I wonder where their parents are.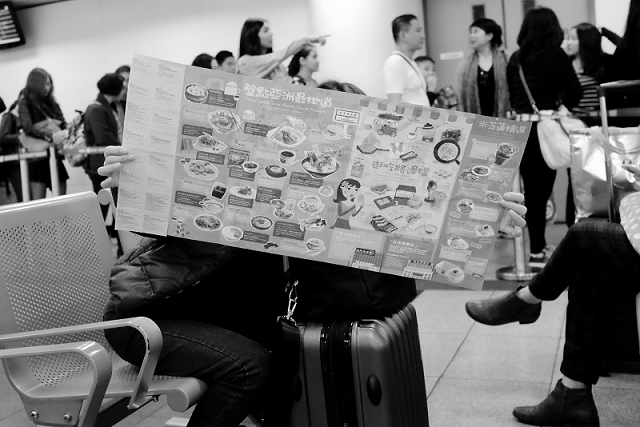 We decided to take a short trip to Macau. Fascinated by the lady above at the Ferry Terminal with the way she reads the brochure.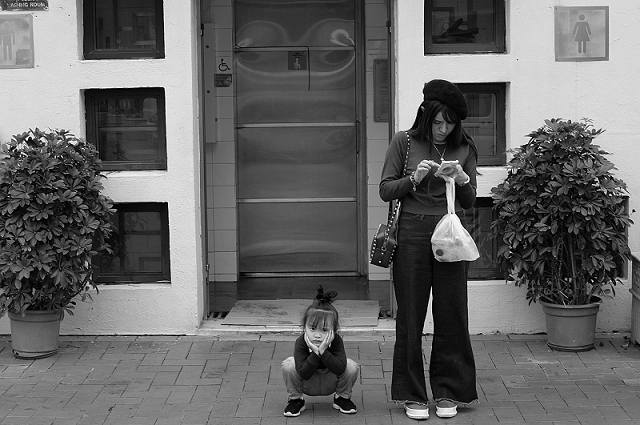 I believe social media have made parents less connected with their children.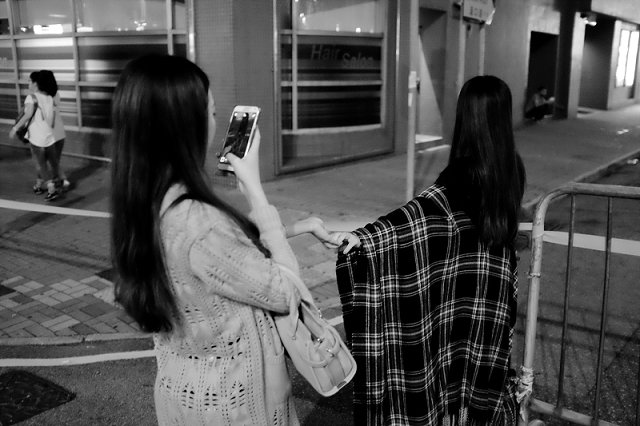 The current "Follow Me" trend. I have seen too many of these while travelling.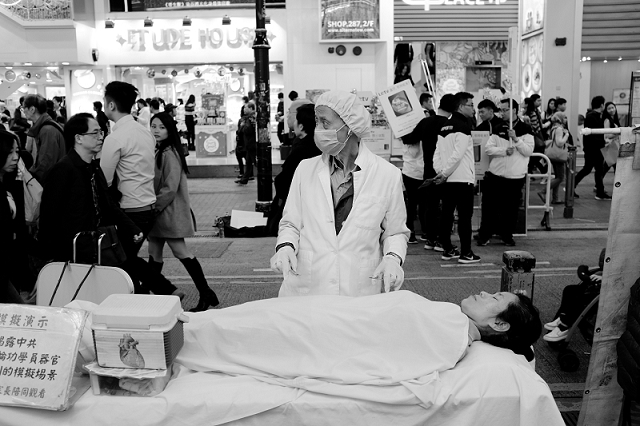 A Falun Gong protest at the city centre. Many practioners have been imprisoned for engaging in illegal activities such as illegal organ harvesting.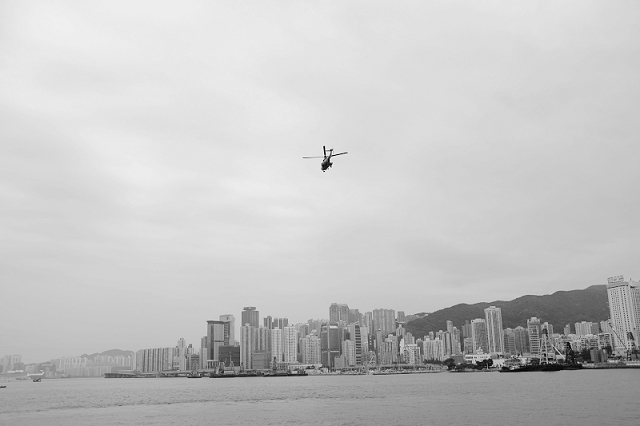 Photographing Hong Kong have been great. Ann and I would definitely come here again for our short getaways.
The weather was cooling and walking the streets was a breeze in winter which falls in December to February. Temperatures range from 16°C – 20°C. Bring along comfortable shoes!
Tip: Avoid travelling in Summer as the weather can get very hot and humid.
Check out hotel deals in Hong Kong ⇓
Please follow and like us: