Isuramuya – Japanese Restaurant & Marketplace
For the of love Japanese food, our good pal Yazid discovered a new Halal Japanese restaurant. It is difficult to find a good authentic Japanese restaurant in Singapore. When Yazid decided to bring us to Isuramuya, we grabbed the opportunity to visit it. Isuramuya is located on the west side of Singapore, in a heartland mall of JCube.
Isuramuya is Singapore's First Japanese Restaurant with an on-premise marketplace. The authentic Japanese food is prepared with ingredients flown direct from Japan. Best of all Isuramuya is also Halal certified. It is a great place to catch up with friends from all walks of life and not compromising on the quality of an authentic Japanese cuisine.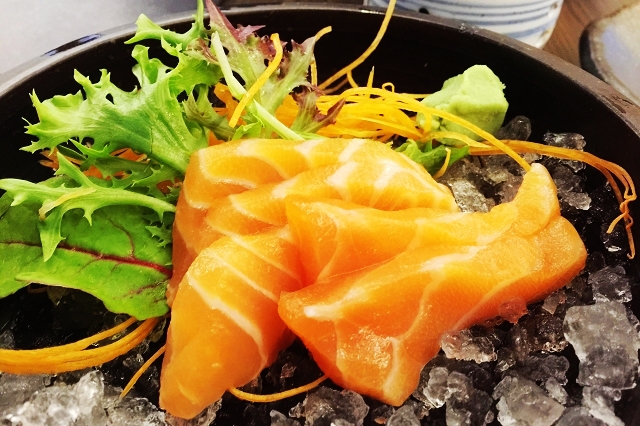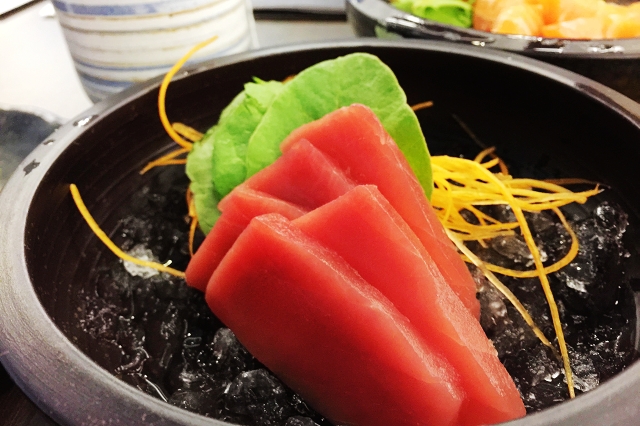 Japanese food is all about its freshness. Ann loves sushi and as for me I enjoy sashimi the most. We started our order with 2 servings of salmon sashimi and a serving of tuna. Both of them were nicely sliced and fresh.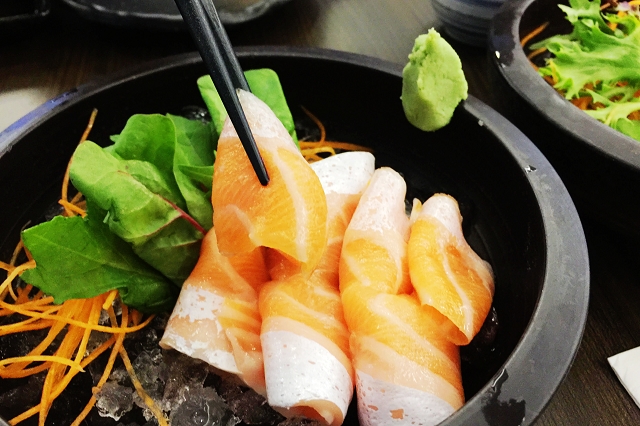 While browsing through the menu, I realised that there isn't any salmon belly sashimi but there is salmon belly nigiri. I decided to try my luck and requested to the manager if I could order the salmon belly as a sashimi instead. They gladly obliged and we were transported to sashimi heaven!
Thank you Isuramuya for acceding to our request! 🙂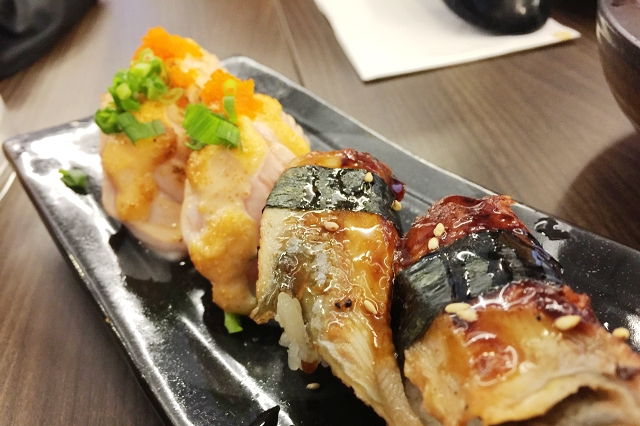 Ann ordered the torched salmon mentaiko sushi and unagi sushi.
The salmon mentaiko is, a marinated roe of pollock and cod combined with lightly torched mayonnaise plus butter. The sushi simply melts in the mouth and the combination of mayonnaise and butter is perfect. As for the unagi sushi, the meat is generous in size, well cooked and marinated. Honestly I am not a fan of unagi but it is worth trying.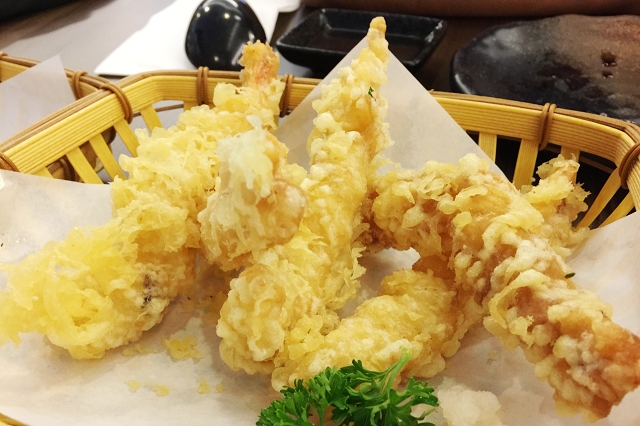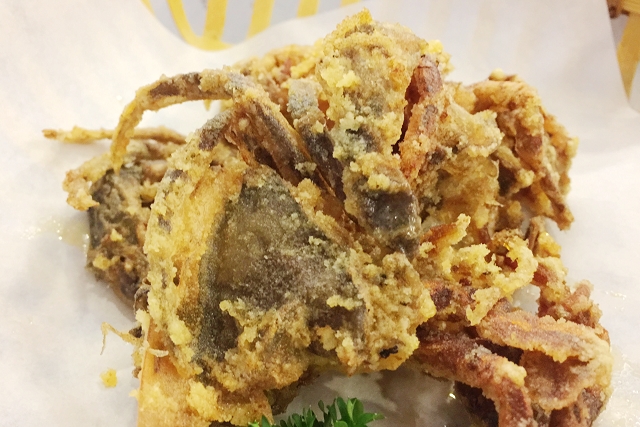 Moving along to Ann's favourites. The tempura and takoyaki. We ordered ebi tempura (prawn) and soft shell crab. The soft shell crab are in bite sized and it goes really well with Japanese mayonnaise.
We were quite surprised that the ebi (prawn) were huge and it is covered with the tempura batter that makes it even bigger. Really worth our money.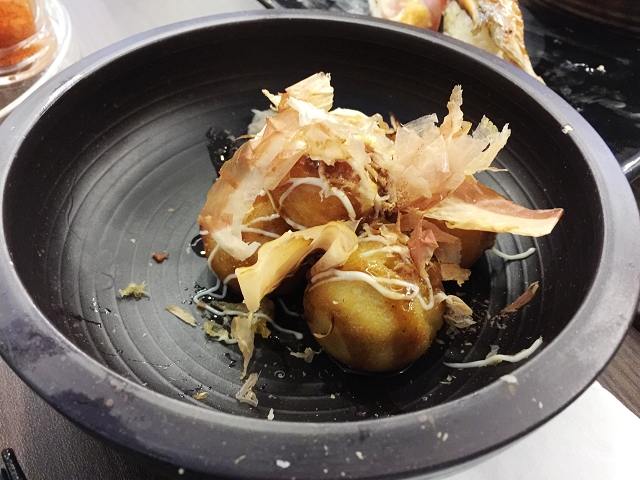 The uncommon item on the menu was the Takoyaki Balls. I am not a fan of these octopus balls but it is Ann's "die die must order" on her list. Surprisingly the ones at Isuramuya are bite sized, melts in your mouth and very umami.
The Takoyaki balls were probably one of the highlights of this meal coming from a person who doesn't like them. 🙂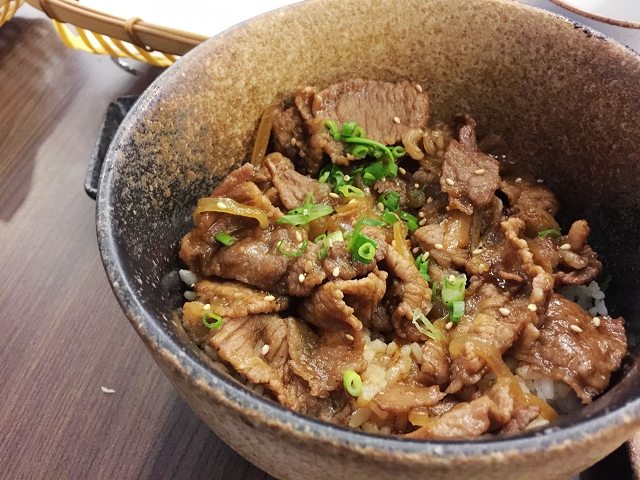 I ordered for myself the Yakiniku Don, a Japanese rice dish with slabs of grilled beef. The rice is topped with beef which is cooked together with thinly slice onions and Yakiniku sauce. For small eaters, they have the mini versions of the rice dishes so you don't have to worry about not being able to finish your food.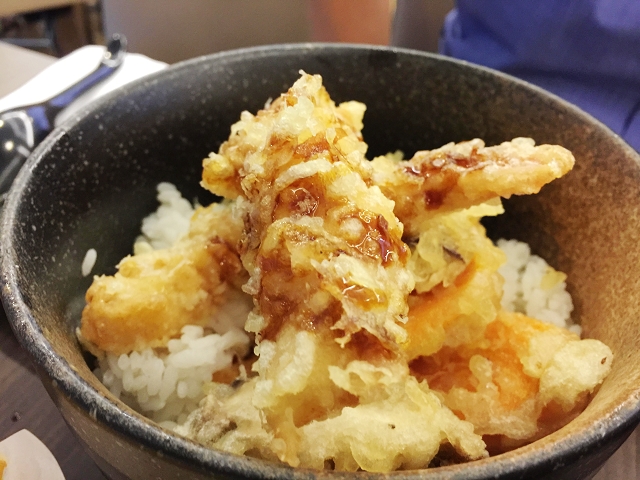 Yazid ordered the Ten Don (Tempura Don) which is basically different kinds of tempura with rice. It a basic Japanese dish which is recommended for children who do not like fish or raw food.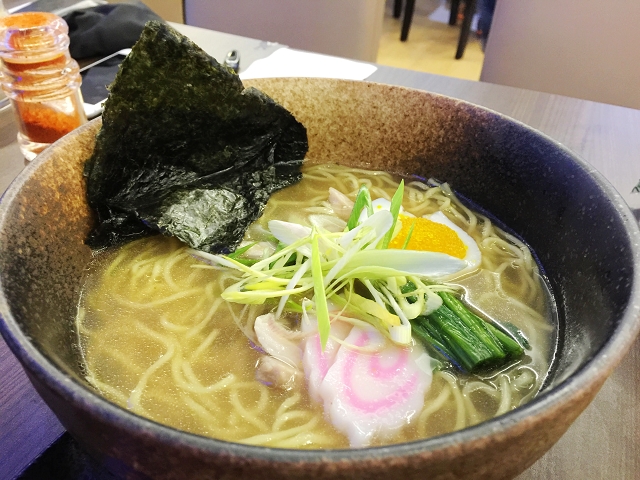 Since we are at the Japanese restaurant, we decided to give the ramen a try. What's Japanese food without ramen. So we ordered the Shio Ramen with Chicken Charshu. Ann thought that the soup is very subtly light and it goes very well with the seaweed.
Yazid and I however felt that the Ramen was too bland for us. The soup does not not have the layers of flavours that we were used to and compared to the other dishes, the portion is a little small.
Overall, we had a wonderful experience trying out the different types of Japanese food. The sashimi to me was the star of the show. It is worth giving Isuramuya a go!
Go-chisō sama deshita!
Thank you for the feast, Isuramuya.
2 Jurong East Central 1 #04-19 JCube Jurong, Singapore 609731
Opening Hours
1130am to 3pm, 5pm to 930pm Daily
Tel: (65) 6262 3008
Please follow and like us: