Nakanoshima Fishing Port – Live Seafood Market in Osaka Minus The Tourists
When you're in the land of fresh seafood, visiting a fish market is a total must in Japan! Shahrom and I have been hearing lots of raving reviews about Japan's seafood, the impeccable sweetness and the taste of the 'sea'  that we have to try it all out ourselves.
As we all know, Tokyo is famous for its Tsujiki Fish Market. In Osaka, we stumbled upon an under the tourist radar fish market called Nakanoshima Fishing Port during our Campervan road trip in Japan.
Nakanoshima Fishing Port is located along Osaka's Ajigawa River, where different kinds of live and fresh seafood are loaded into a warehouse-like structure for all to enjoy.
This live seafood place is a gem and is not known among the tourists, even the locals were unsure of its existence when we asked around for the exact directions.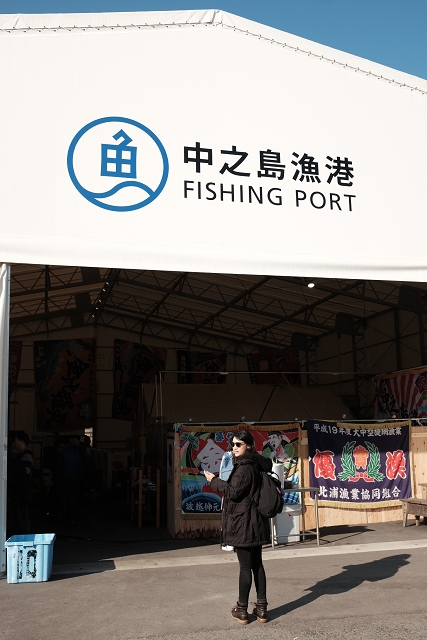 We drove around the river a couple of times and when we finally managed to find the warehouse, we were greeted with rows of live seafood for us to view and choose.
There are fresh and frozen seafood too if you wish to buy just like a supermarket.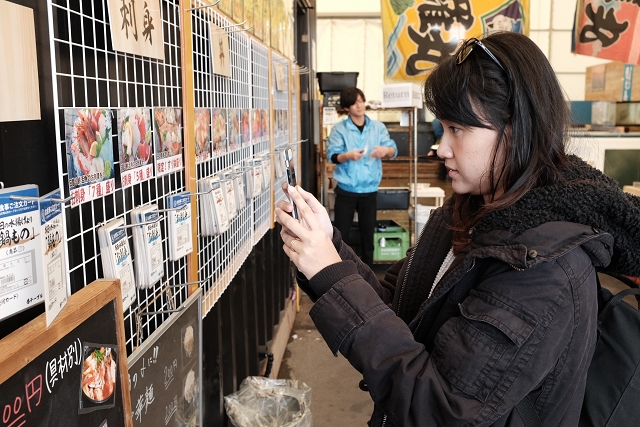 As for the menu, it is in a form of photo cards with barcode scans on it. Once you have decided, pick up the various cards and bring it over to the counter to scan and order.
Fret not, minimal Japanese is required. Just pick, scan and pay. 🙂
Everything on the menu looks awesomely delicious and we wanted to try everything out.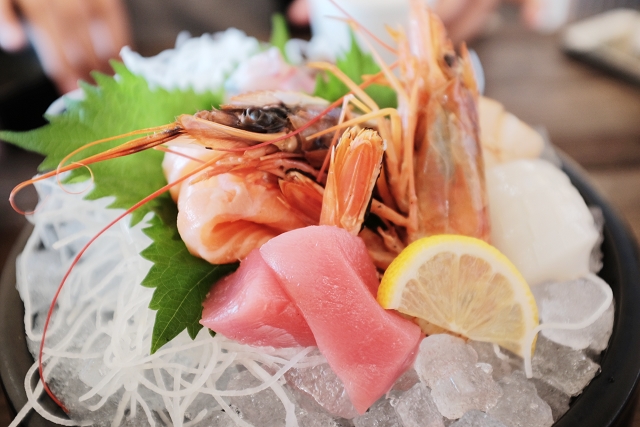 To satisfy our seafood lust and drooling mouths, Shahrom and I ordered a Sashimi Bowl for starters. The bowl consists of thick chunks of fresh tuna, creamy tasting salmon, chewy squid and huge prawns on a pile of ice.
Shahrom was smiling ear to ear as he took bites from the Sashimi bowl.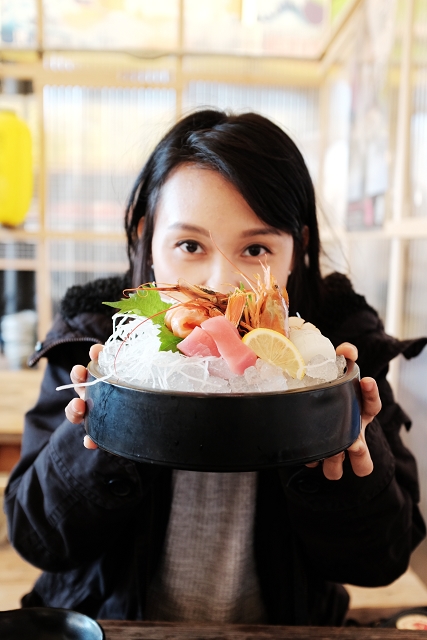 He even made me pose a photo with the Sashimi Bowl so that he can show it off to his Japanese cuisine loving friends back home via Whatsapp.
Next on the menu was a hot pot whereby the seafood was carefully chosen by yours truly from the rows of live seafood in the warehouse.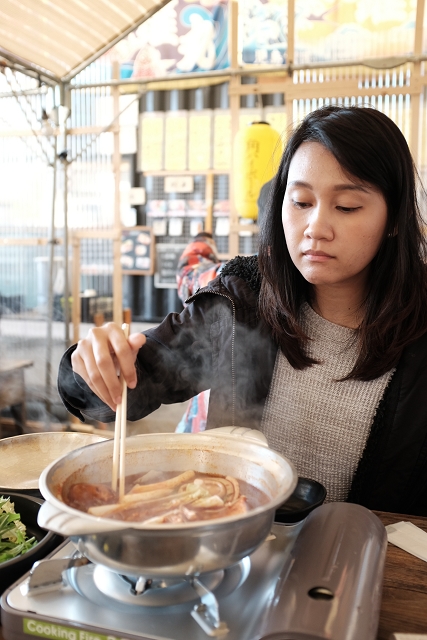 We had a nice time cooking the seafood to our liking. However, I had a hard time sacrificing off the live jumpy prawns but lucky for me Shahrom did it all. 🙂
Steaming bowl of fresh seafood hot pot in sweater weather with your other half. What more can a girl ask for?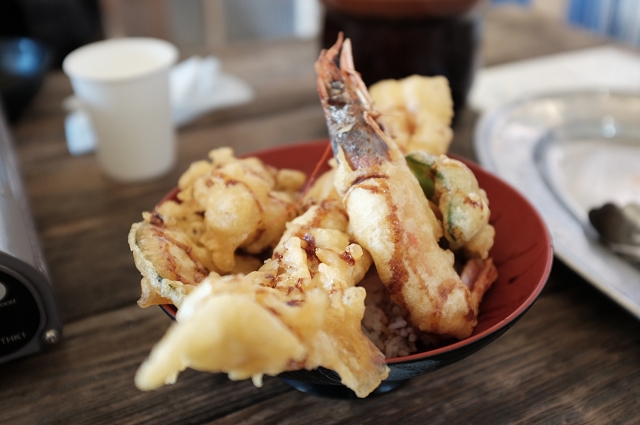 Next on the order list was a Seafood Tempura Bowl which consists of a filet of white fish, prawns and an assortment of vegetables lightly coated with tempura batter and deep-fried. The tempura literally and we mean literally melts in your mouth.
We have never tasted seafood tempura this good!
We were informed by the vendors at Nakanoshima Fishing Port that at night there is live music, open-air BBQ where you can pick your own seafood and grill it yourself as well as a myriad of other activities happening here.
However, we did not stay until late but only had a wonderful unforgettable lunch here.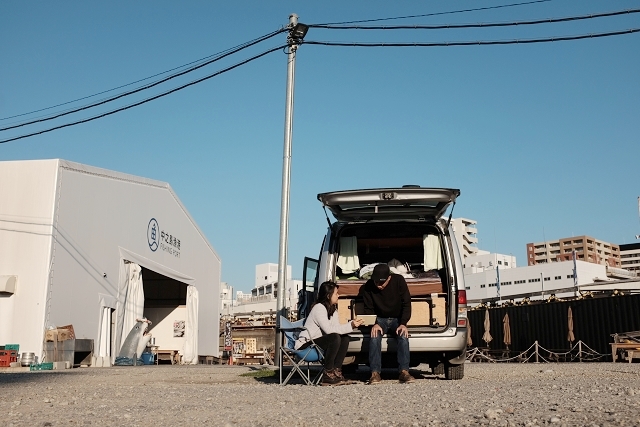 After our hearty meal of live seafood, we retreated into our Campervan and had a little nap before planning our next food adventure in Japan.
As said earlier, Nakanoshima Fishing Port is still under the tourist radar. So do check this place out if you are in Osaka before it gets too popular.
Rest assured, you will be able to enjoy your seafood in a peaceful ambience minus all the tourists.
Please follow and like us: