Hyde & Co – English Themed Tea Cafe
Ann and I love cafe hopping in Singapore for brunches. There is always a new cafe popping up in this Lion City and this satisfies our appetites. 🙂 While we love our lattes and cappuccinos, both of us are lactose intolerant. Haha
When we heard news there is an English themed tea cafe, Hyde & Co which opened recently, we decided to head down and try the food as well as the teas.
After browsing through the menu, I decided to try one of their new creations, the Salted Egg Mac & Cheese topped with torched Mentaiko Norwegian Crawfish.
The portion looks small but definitely deceiving. It was a very filling dish and the crawfish was fresh and very chewy! The mac & cheese was al dente just the way I like it and surprisingly the combination of salted egg and cheese was not that jelak. The flavours just burst in your mouth. Definitely worth a try!
Ann opted for the Truffle Scrambled Smoked Salmon Toast. The creamy scrambled eggs are infused with premium white truffle oil & truffle pate. The smokiness of the salmon was perfect and not overly salty.
The eggs however were a little oily to me, but Ann loves her truffle oil and to her it was nicely done. It is also served with artisanal sourdough rye which makes it a very hearty brunch.
We ended our brunch with a pot of tea from the Hyde Collection which was recommended by the owner, Derrick Chew. The Hyde & Co house blend black tea with citrus notes tasted out of this world and simply addictive.
It was so good, that we bought the tea home which came in a silver container. It is priced at $25 for the small container. I am just afraid that I love the tea so much that I would not drink other teas!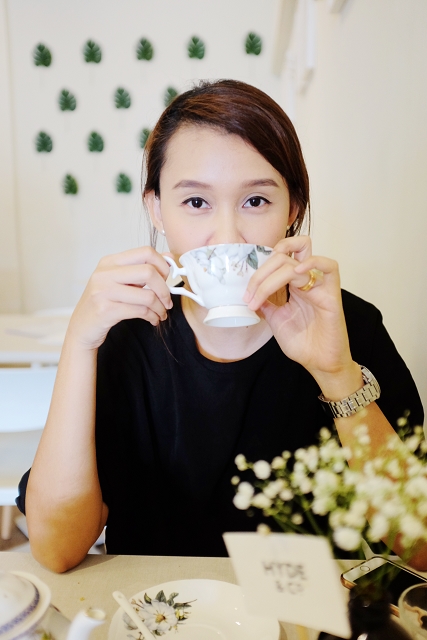 Overall we really had a really satisfying meal. We would definitely recommend this cafe to our tea loving lactose intolerant friends. Hyde & Co is also Halal certified.
So do come by and give this cafe a try especially the addictive Hyde & Co house blend black tea! Don't say we didn't warn you!

Hyde & Co
785 North Bridge Road
Singapore
*Permanently Closed*
Please follow and like us: