Review: Kucina Italian Restaurant
When I was a 16 year old boy, fresh from finishing my Cambridge 'O' levels exams, I held a part time job waiting tables at a popular Italian restaurant chain. This was one of the few jobs I held and had many great experiences. At the restaurant, I made new friends and one of them was Gero.
Gero was a young lad back then and he was the head Italian chef at the restaurant making sure everything ran smoothly in the kitchen. Fast forward 18 years later, he opens his first restaurant; Kucina Italian Restaurant.
Ann and I tried to make our reservations but the place was fully booked for the week!! The only way was via walk in. We tried our luck and managed to get a seat.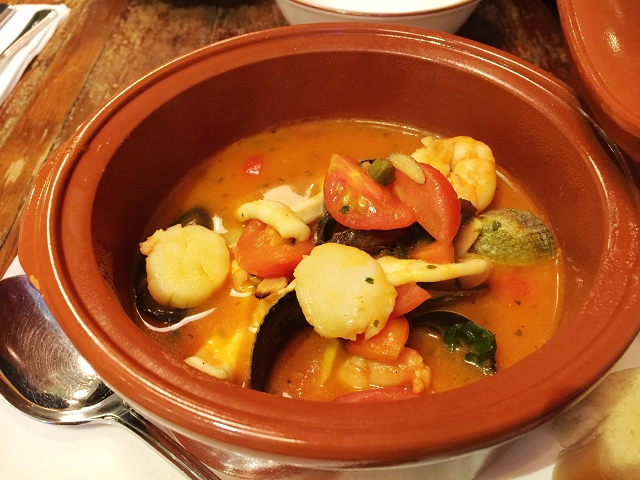 We ordered the Zuppa de Pesce. A tomato based seafood broth. The soup has a creamy umami taste and it really whets your appetite. It has a reasonable combination of seafood which includes clams, squids and prawns. It is topped off with capers. Although the portion is a tad small, it is good for two.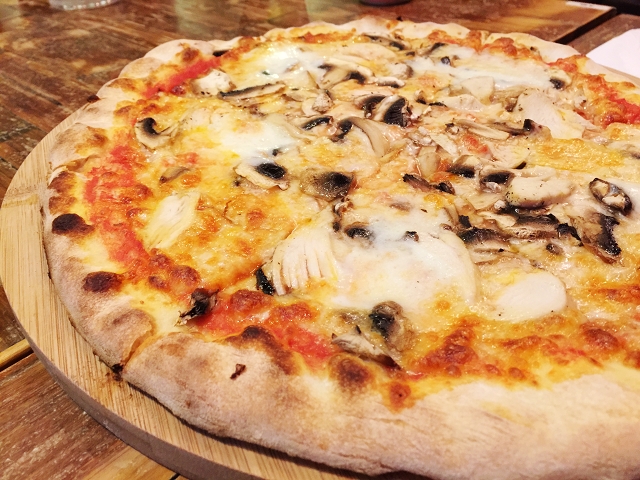 Back when I was working for the Italian restaurant, one of my favourite pizza is the basic chicken and mushroom pizza. Surprisingly, it was not in the menu but at Kucina you can create your own pizza. We ordered the chicken and mushroom pizza with an extra topping of fresh mozzarella cheese. Yummy!
The pizza is made with specially imported soy based Italian flour and the crust is just lovely!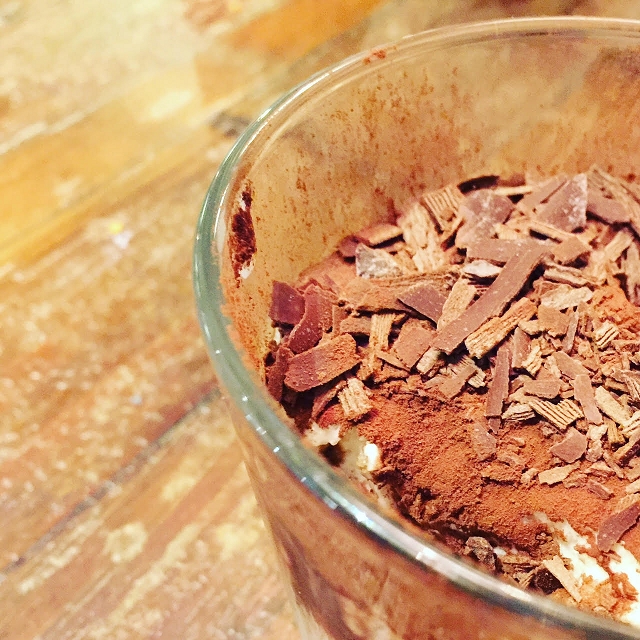 Gero did not know we were coming nor I think he recognizes me after all these years. As he was doing his rounds table to table, he looks at me and said I looked familiar. I introduced myself and he kind of remembers that scrawny 16 year old waiter many years ago. We chatted awhile and he made sure we tried his house made tiramisu which we gladly did.
The tiramisu was not overly sweet nor it has a very strong coffee taste (just the way Ann and I liked it). The cake was very fluffy and the chocolate shavings was the chocolate shavings on the cake!
Overall we enjoyed our dinner at Kucina. We would definitely visit here again to try the other dishes. Kucina is also Halal certified. Finally an authentic Halal Italian restaurant you can enjoy with your Muslim friends!
Kucina Italian Restaurant
OneKM mall 11 Tanjong Katong Rd #B1-09/10
Opens Daily 11.30am – 10pm
Please follow and like us: