Lawa Bintang – One of a Kind Cheese Lobster Nasi Lemak at Tampines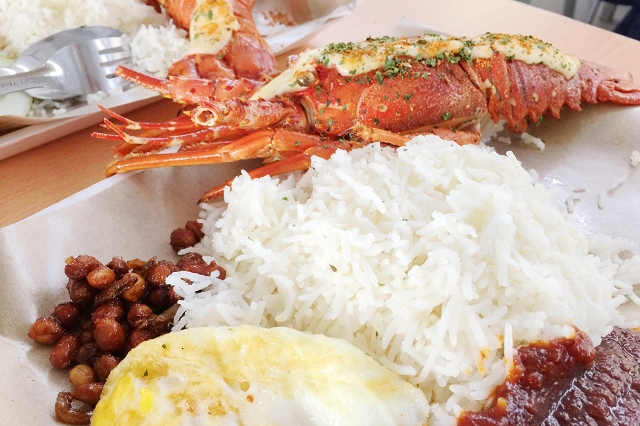 My fellow photographer and good pal, Ungku, just finished a corporate photo shoot and we decided to grab our lunch at Lawa Bintang. We heard stories of this famed one of a kind Cheese Lobster Nasi Lemak place and the long queues that stretch up to 2 hours during lunchtime that we just have to try it out ourselves.
The Lobster Nasi Lemak (above) consists of the traditional elements of Nasi Lemak with the coconut infused fluffy basmati rice, peanuts & anchovies, a fried egg and a dollop of sweet sambal. The star of the meal would be the whole lobster with a mixture of herbs and spices as well as coated with melted cheese.
The lobster was very succulent and not overcooked. The herbs and spices infused with the cheese added a non-traditional dimension to the Nasi Lemak we all love. The sambal was sweet, savoury and very addictive. The peanuts and anchovies complement the whole dish well.
However, I find that the Nasi Lemak was lacking in the 'lemakness' probably due to the basmati rice used as the rice absorbs less coconut milk than other types of rice. My pal Ungku says its a healthier choice but I beg to differ.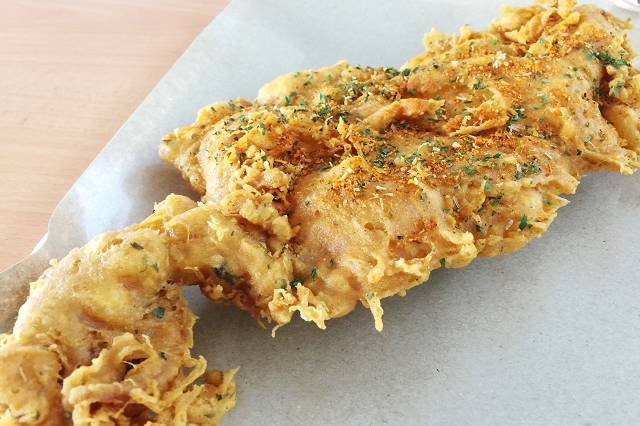 We also ordered the Sotong Goreng, deep fried whole squid in batter infused with herbs and chilli. The squid is huge and good for sharing. The squid although huge, was chewy and very fresh.
The batter is light and it added some crunchy bites in our Nasi Lemak.
Overall I think that the Cheese Lobster Nasi Lemak was a great fusion of the traditional and modern in one plate. The price of $22 though is a bit steep but the freshness and quality of the seafood were top notch.
Being Asian though, I love my Nasi Lemak rich in coconut milk and I believe Lawa Bintang's rice a bit lacking in the richness of the coconut milk but they do make it up with the fresh and great quality seafood.
The menu also consists of other seafood such as soft shell crab, salmon and crayfish. Below is the updated menu from Lawa Bintang.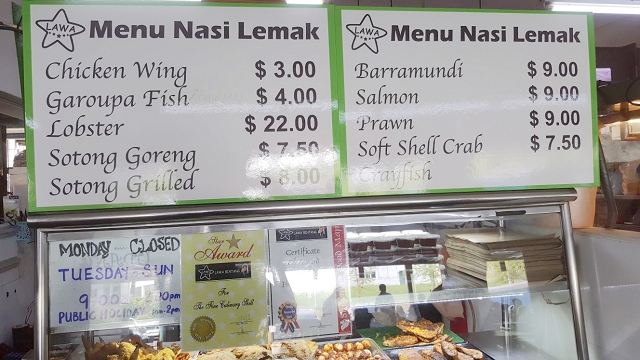 Drop by and try it out yourself. Let us know what you think.
Lawa Bintang
9008 Tampines Street 93 Singapore 528843 Tampines Street 93, Singapore 528843
Opening Hours: Tuesdays to Thursdays 8 am to 2 pm. Fridays 10 am to 2 pm. Weekends 9 am to 2 pm
Closed on Mondays
Please follow and like us: